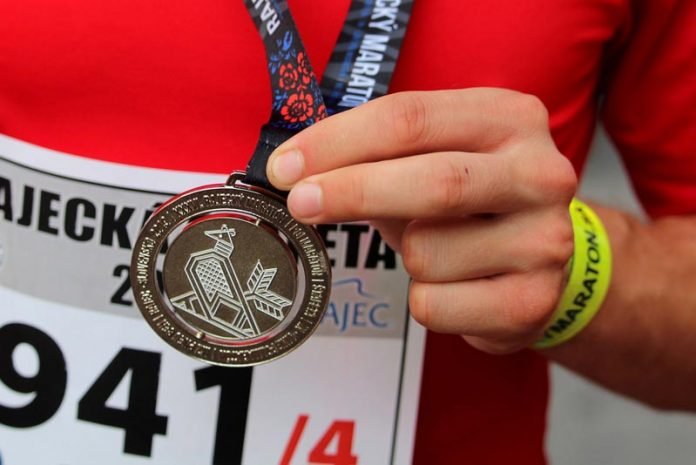 The World Famous Marathons And Famous Female Runners : If you love to watch running, marathons present a unique challenge, one that is about speed, and endurance, but also who has the best tactic for running the race. Watching how the runners jostle for position throughout a marathon, and at what point they make their play is extremely fascinating. We are going to look at some of the best marathons in the world and some of the best women marathoners who run them.
The Top Marathons
If you like Marathons these are the World Major Marathons.
Boston
Being run since 1897, Boston has the oldest annual marathon in the world that is held on Patriot's Day.
In order to run it you have to either raise money for charity, or run a Boston Qualifying Time in another marathon in the year.
Because of the way the marathon is set up, being a point to point, net down-downhill course, means it isn't eligible for world records. But other courses advertise themselves as Boston Qualifier courses because it is held to be a measure of excellence.
London
The London Marathon attracts the best runner in the world. It was first run in 1981 and is run in the spring of every year. It was founded by former Olympic champion and journalist Chris Brasher and the athlete John Disley.
It is the Marathon at which the women's world record was set by Paula Radcliff, at 2:15:25. It is a mostly flat course that is run around the River Thames.
New York
Coursing through the five boroughs of New York, this is the largest marathon in the world. It is one of the World Marathon Majors, and alongside The Boston Marathon is one of the top long distance running events in the US.
It has been run every year since 1970, apart from 201 when Hurricane Sandy caused it to be cancelled. In order to run it you have to run in 9 sponsored races and either donates $1,000, or volunteers at another race; have completed 15 or more previous New York Marathons or meet time qualifications.
Berlin
The BMW Berlin Marathon is run on the last weekend of September, and has been since 1974 (missing only 2000 because it was on the same date as the Olympic Marathon).
It is one of the World Marathon Majors. In 2018 Eliud Kipchoge set a new world record with a time of 2:01:39. The women's race saw Gladys Cherono, from Kenya, set a new course record of 2:18:11.
Chicago
One of the Six World Marathon Majors, Chicago is the fourth largest race in terms of finishers. It dates back to 1977, and only 1987 saw the full marathon not being run, and half marathon being run instead.
It is limited to 45,000 entrants, and you have to finish within 6 and half hours to be officially timed. This limit has exceptions that allow elite runners, legacy finishers and charity representatives.
Tokyo
The Tokyo Marathon used to be two marathons that ran alternately on odd and even years. Tokyo International Marathon was on even years, and New York Friendship International Marathon was on odd years.
Since 2007 it has been a single marathon with over 300,000 applicants.
In 2019 Ruti Aga of Ethiopia ran the women's race with a time of 2:20:40. The qualifying time is 2:23 for men and 2:54 for women.
Top Famous Female Runners / Women Marathoners
These women have excelled at marathon running, and have elevated the sport by their participation.
Joan Benoit
Joan Benoit is an all round athlete who took up long distance running to recover from a broken leg she got when she was slalom skiing. She first entered the Boston Marathon in 1979, and was relatively unknown, but that changed when she won it with a time of 2:23:43, sporting a Boston Red Sox cap and knocking 8 minutes off the course record. She returned in 1983, after Achilles tendon surgery, to win with a time of 2:22:43 that took two minutes off the world record, and set a Boston record that wasn't broken for 11 years.
Mary Jepkogsei Keitany
Mary Jepkogsei Keitan, the world record holder for a women only marathon, she completed the London Marathon in 2:17:01. She comes from Kenya, and has had a 12 year running career marked by continued excellence.
She has won the New York City Marathon 4 times, come 2nd once, and 3rd place twice. She has won the London Marathon 3 times, and come 2nd once.
She has also held the world record for the half marathon with a time of 1:05:50.
Catherine Ndereba
Catherine was the 2004 and 2005 Kenyan Sportswoman Of The Year, and in 2009 in the London Marathon equaled Katrin Dorre's record of 21 marathons run under 2:30 hours.
She won Boston 4 times and came 2nd once. She won Chicago twice and came 2nd once. In New York she placed 2nd once and 3rd once. Her last race was the Beijing International Marathon in 2011 where she finished 3rd.
Paula Radcliffe
Paula Radcliffe is a 3 time winner of the London Marathon, and a 3 time winner of the New York Marathon, and a one time winner of the Chicago Marathon.
She is also the fastest female marathoner of all time with a time of 2:15:25. Her amazing career also includes being world champion in half marathon and cross country, and European champion in 10,000 meters and cross country. The last time she ran competitively was the 2015 London Marathon.
Naoko Takahashi
At the Berlin Marathon in 2002, Takahashi was the first woman to beat the 2 hour 20 minute barrier as she set the world record. She holds still the 7th and 3rd best times for a Japanese marathon performance.
She won Berlin twice. In Tokyo she achieved Bronze, Gold, and Silver. She retired in 2008, and in 2011 the Gifu Seiryu Half Marathon named the honorary title they award the Naoko Takahashi Cup.
Gladys Cherono
3 time winner of The Berlin Marathon in 2015, 2017 and 2018. Gladys's 2015 time, which is her personal best, of 2:19:25, makes her the 7th fastest woman marathoner of all time, and she is the 5th fastest woman half marathoner of all time.
Her third win in the Berlin Marathon set a course record of 2:18:11.
She has placed 4th in the London Marathon in 2018 and 5th in the Boston Marathon in 2017.
Conclusion
These marathons are exciting events, and as you can see, there are some excellent athletes that make them un-missable events.
Author:
Aigerim Berzinya is a freelance writer who loves hiking, running and reading books. She admires Jillian Michaels and Naoko Takahashi. Her motto is "There are 1140 opportunities a day to change your life. Do it now.
Related Videos about The World Famous Marathons And Famous Female Runners :
Most Awesome Marathons in the World
10 Most Scenic Marathons In The World
Top 20 Track & Field Female Runners All Time
The World Famous Marathons And Famous Female Runners
famous female runners in the olympics, famous female track runners, united states famous female long distance runners, famous female runners 2019, female running athletes, american female runners, famous female runners 2017, amous female track runners 2018,