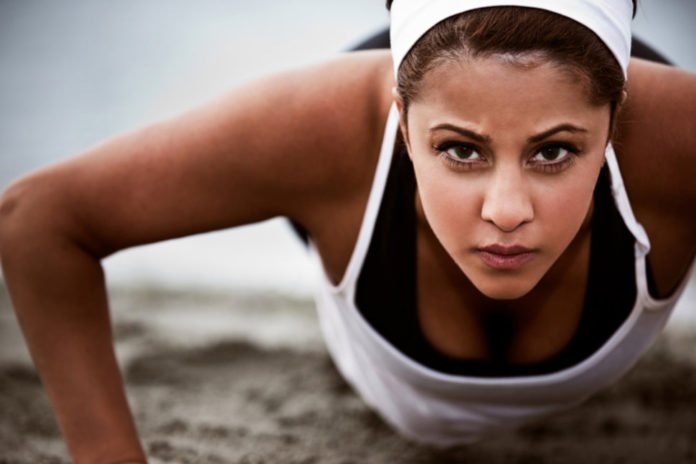 This Mental Trick Will Make You a Better Athlete : Have you ever had difficulty opening a jar, only to find that yelling aloud while trying again did the trick? Or that an audible grunt makes completing your last barbell squat seem easier? Or that walking onto the field with a sort of dominant, arrogant posture helped you play a great game ? Chances are, we've all had moments in which "acting" – feigning anger with our voices or power with our bodies – makes that emotion come to life.
The power of acting is more than anecdotal: Research demonstrates how we think affects how we feel, which affects how we behave, and vice versa. For example, one study found that people who wore a white coat they believed belonged to a doctor were more attentive and perceptive in several experimental tasks than those who wore the same coat they believed belonged to a painter. Clothing – like raising our voices or dominating our posture – puts us into a unique psychological state, allowing us to "act" according to the meaning we affix to our clothes or body language.
So – outside of dressing the part of the athlete you want to be – how can you act your way to better athletic performance? Consider these tips:
1. Stand tall
Research on body language finds that acting dominantly versus submissively can increase strength and actually decrease sensitivity to pain. One study found that by simply adopting more dominant poses, people feel more powerful, in control and able to tolerate more distress. Previous research has also found that adopting a powerful, expansive posture rather than constricting your body may also lead to elevated testosterone, which is associated with increased pain tolerance and decreased cortisol (the hormone associated with stress). So follow your mom's advice: Keep your shoulders back, your chest out and your head up.
2. Get loud.
A recent study showed that people who cursed while riding a stationary bike produced more power and performed better on a test of strength than those with cleaner mouths. These results support earlier research showing that swearing makes people more able to tolerate pain. That may be because it stimulates the body's sympathetic nervous system, or the system that makes your heart pound when you are in danger. Or, it may be because acting strong – through the simple forming of certain vulgar language – gives us the impression that we really are stronger, which stimulates our efforts and makes the acting a self-fulfilling prophecy. Either way, channeling this type of adrenaline can be powerful.
Out of respect for your teammates, opponents or fellow gym-goers, though, I recommend keeping profanity to a minimum. Instead, try uttering something more family-friendly with the same passion as a swear word, or even cursing to yourself rather than aloud.
3. Role play.
Think of who you'd like to become and consider how you can achieve it. Maybe that means imitating the body language of pitchers you'd like to emulate, and following their between-pitch routines and gestures. Maybe it means pretending you're a more seasoned exerciser by following the exercises of a veteran in the field (with modified movements or weight, of course). Having a role model can be a powerful source of confidence. Research suggests that simply watching an elite athlete perform can vicariously affect you and enhance your own performance. In other words: Modeling the right actions and attitudes can indeed pay off.
This Mental Trick Will Make You a Better Athlete