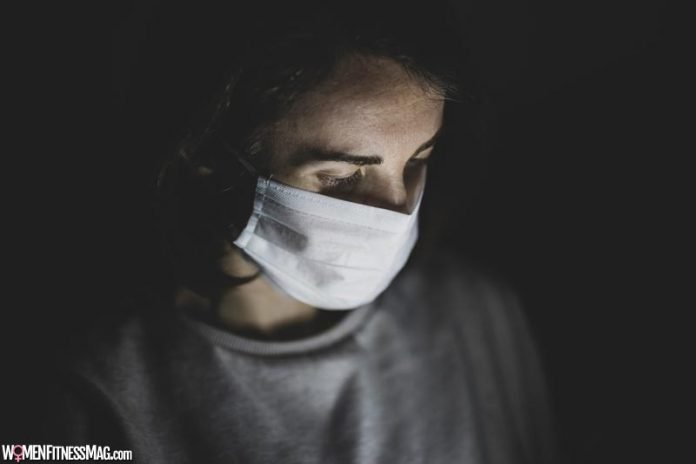 Tips for Maintaining Sound Mental Health During COVID-19 : You'd be hard-pressed to find someone on whom the COVID-19 pandemic has not taken a tremendous toll. From working to socializing to shopping, this ongoing crisis has reshaped the way many of us go about our daily lives.
Furthermore, in addition to the immediate threat posed by the novel coronavirus, living through this period has adversely impacted the mental health of countless individuals. So, if you've found yourself by feelings of intense fear, isolation or depression over the past year, just know that you are not alone. Anyone looking to reach the end of this difficult time with sound mental health would do well to consider the following tips.
Do Things You Enjoy Every Day
Few things are more conducive to sound mental health than taking parts in activities you genuinely enjoy. The more often you engage in such activities, the less time your mind has to focus on bad thoughts. As such, you should carve out time to do things you enjoy on a daily basis. Even if you have work and family responsibilities to attend to, try to set aside at least one hour a day to devote purely to yourself. Depending on how busy your schedule is, this may require you to get a bit creative. For example, getting up an hour earlier than usual or going to sleep an hour later than usual can prove helpful for people with children.
If most of your preferred leisure activities involve leaving the house, COVID-19 has likely placed you in a corner. However, instead of lamenting the fact that you're stuck at home, you'd do well to focus on hobbies and pursuits that can be enjoyed from the comfort and safety of home. For instance, if you're a lover of the written word, spend some time with a good book every day. Alternatively, if you're an avid gamer, fire up your favorite console and start racking up high scores. If you enjoy taking part in creative endeavors, now would be the perfect time to start writing that novel, working on that painting or honing any other artistic skills.
Stay in Touch with The People Who Matter Most
Due to the highly infectious nature of COVID-19, many of us have been unable to see friends, family members and assorted loved ones as often as usual. In fact, depending on your geographic distance and overall health, there's a good chance you haven't seen certain individuals since the start of the pandemic. Unsurprisingly, feeling cut off from the people who matter most can be a major source of loneliness, anxiety and depression. While in-person meetings are still ill-advised, there's not much else stopping you from communicating with your nearest and dearest on a regular basis. Whether it'svia text, video chat or traditional phone calls, there are more options for instant communication than ever before. Sure, these things may not provide the same level of fulfillment as an in-person meeting, but they can serve as a suitable substitute until this pandemic is finally behind us.
Don't Force Yourself to Take Needless Risks
In the age of COVID-19, certain tasks that once seemed mundane now carry a fair amount of risk. Whether it's running to the grocery store, picking up a prescription or reporting to work, there's always a risk of potential exposure to the novel coronavirus. If you're immunocompromised or simply don't feel safe carrying out these tasks, consider making other arrangements. For example, when it comes to shopping, look for stores and pharmacies that offer contactless pickup options. Additionally, if you don't feel safe going into the office, discuss the possibility of working remotely with your boss. Furthermore, if you ever find yourself in need of non-emergency medical advice, sites like https://everydaydoctor.com/ will enable you to consult with seasoned professionals remotely.
The past year has been a hard time for all of us. Even if you're fortunate enough to have avoided contracting the novel coronavirus or losing any loved ones to it, there's a good chance the pandemic has had some effect on your mental health. After all, short of centurions who were around for the Spanish Flu pandemic of 1918, no one on Earth has lived through anything quite like this. In the interest of maintaining sound mental health throughout this difficult period, put the previously discussed tips to good use.
Related Videos about Tips for Maintaining Sound Mental Health During COVID-19 :
6 Tips to protect your mental health during COVID-19
Coronavirus | Dealing with anxiety & mental health during a pandemic
6 Tips To Manage COVID-19 Depression and Mental Health
Taking Care of your Mental Health During The COVID-19 Pandemic
5 Mental Health Tips to Get Through the Coronavirus (covid-19) Quarantine
Mental Health: Tips for Managing Anxiety During COVID-19
Tips for Maintaining Sound Mental Health During COVID-19
management of mental health during crises of covid-19, mental health during covid-19 essay, how does this new learning that my reactions and feelings toward covid-19 were normal after help me, mental health at home during covid, mental health during pandemic, mental and psychological effects of covid-19, impact of covid-19 on mental health, mental health during covid-19 research,