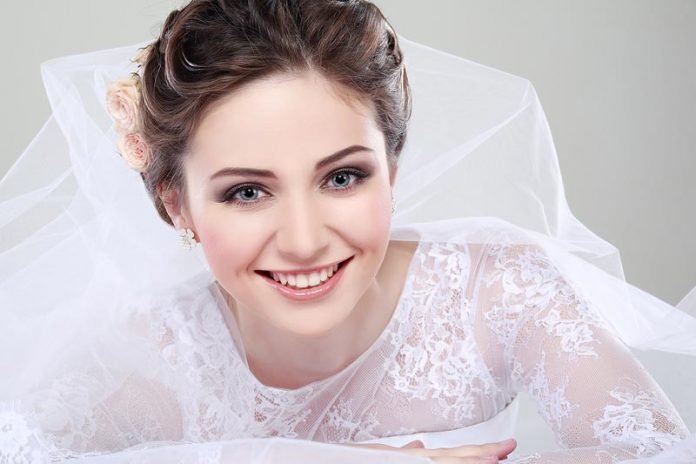 Top 10 Ways to Get Beautiful Glow Before Your Wedding : You, I and everybody want that glow. Not the "oil is my highlighter" but an actual natural glow! Imagine not waiting for that sunlight to flaunt a glow, I mean, imagine not using a flash for a glow; what ease, right?
Well, if you want to possess that gleam on the face on your special day then we have the tips that can help you immensely. Let us discuss the things that can help you attain that glow.
Raw milk and rose water


Raw milk has a property to tighten the open pores. Rich in calcium and Vitamin B, milk can control your acne and clear out sebum (the extra oil) from your face. Remember watching all the historic dramas where the queens took a bath in milk and rose water? It's because milk is not just a natural cleanser but a great moisturizer as well. And rose water helps in balancing the pH value and removes the dead cells and improves the generation of new cells.
Papaya


Papaya is rich in Vitamins and Minerals which helps in reducing pigmentation, wrinkles and under-eye dark circles. A papaya peel can not only calm your skin but can help you reduce tan, controls acne and helps itchy skin. Rather than eating papaya for good skin, you should apply it to the affected area.
Honey and lemon in lukewarm water


Lemon is a natural cleanser because of the acidic pH value; due to this it is considered one of the best ways to remove body toxins and cleans your digestion system. This detox will help you to clear your skin. Honey is an amazing bleach which is rich in Vitamin C and kills most of the infections. This makes it the power drink to start your morning.
Rice Water


This rice water is the secret of the Asian skin which we crave for. Rich in vitamins and amino acid, this solution can give you a soothing effect on that skin inflammation and work as an astringent by tightening the pores. Rice water is not only good for your skin but can leave your hair flawless and conditioned too.
Aloe-Vera overnight


This gel can make your dull skin bright, maintain the skin elasticity and improve your skin texture. Applying aloe-vera gel can leave your skin all smooth and shiny. Not to forget that all the dry patches are moisturized and reduce the puffiness.
Potato


The whole potato, from potato juice, to the potato peel and the potato itself is very good for the skin. Rich in starch, this vegetable mask helps in removing the dark circles, slow down the aging of your skin, help lighten the skin and exfoliate that dirt out. Potato with curd can cure your dry skin issues very easily.
Sunscreen to block that sun


Sunscreen is the new key to beauty which helps in lowering the irritating redness and also, prevents tanning. Not to forget that sunscreen shields our skin from the UV rays and helps us to fight all the possible skin diseases. If applied every two hours and half an hour before going out in the sun it can be very beneficial for the skin.
Green tea


Green tea has a detoxing effect which helps in reducing cholesterol and blood pressure. It helps in removing inflammation and can reduce the chances of getting skin cancer. It is really helpful in removing the oil from the skin and tightening the open pores. Green tea can reduce the puffiness and help you get clear skin.
Rose water after exfoliation


Exfoliation is the removal of all the dead skin, it helps in regenerating new skin cells reducing the darkness and clearing the pores. You should exfoliate your face twice a week to get the desired result. After exfoliation if you use rose water then it can soothe your skin and can help you maintain a proper pH value.
Tomato and cucumber

Cucumber soothes your skin, fights blackheads, pimples, tanned skin and pigmentation. On the other hand, tomato gives you a glow and makes your skin look younger.  The combination of both can leave your face flawless. Apply the pulp of both on the face and leave it for 5 minutes to get the best results.
These are the easiest steps to get a glow on your face before the D-Day and then obviously, there is makeup. And if you are worried about where to find a professional consultancy regarding skin-care and make-up; then do visit official website Shaadidukaan, India's fastest growing online wedding market. We have a list of vendors from different cities, like- Makeup artist in Bangalore, which can make your search easier.
Related Videos about Top 10 Ways to Get Beautiful Glow Before Your Wedding :
At Home Treatments For Glowing Skin | Bridal Tips
Pre Bridal Skincare Tips For a Glowing Skin
Pre bridal skin care routine to get super glossy skin in 1 month
Bridal Beauty Prep 10 Days Before The Wedding
Amazing Pre Bridal Skin Care Routine At Home – Get Glowing:Brighten Skin within 30 Days
How to get CLEAR GLOWING SKIN for your WEDDING!
10 Things To Do A Month Before The Wedding!
Related Infographics about Get Beautiful Glow Before Your Wedding :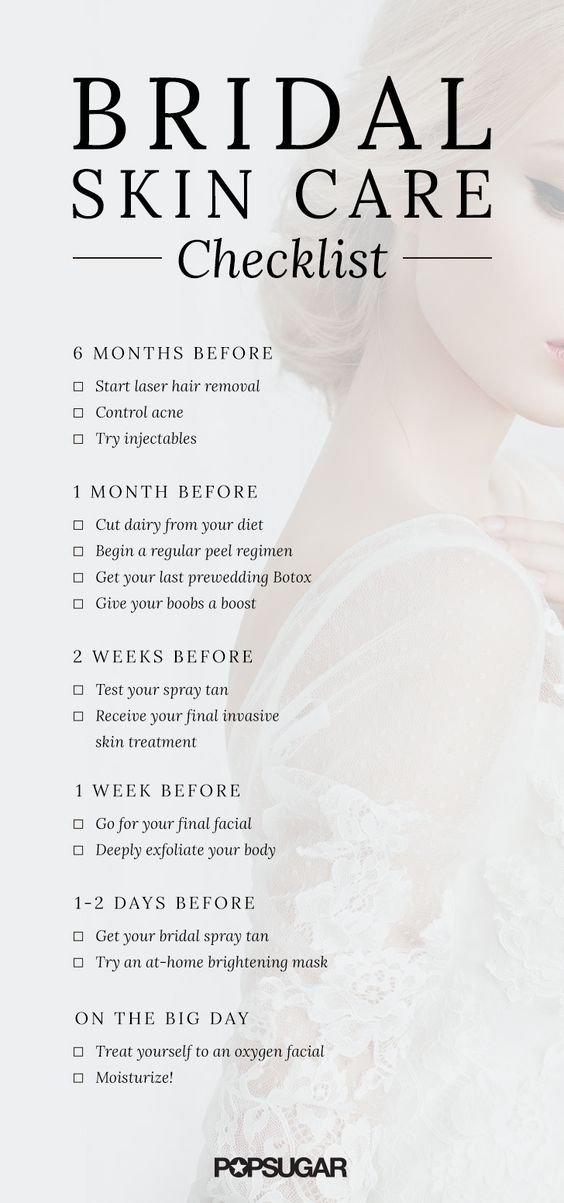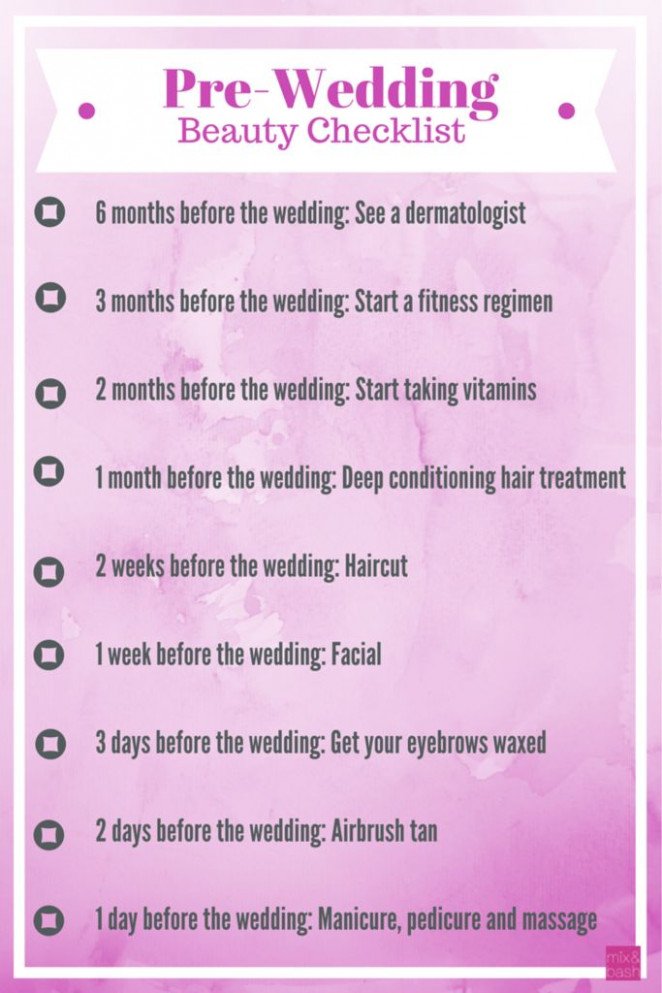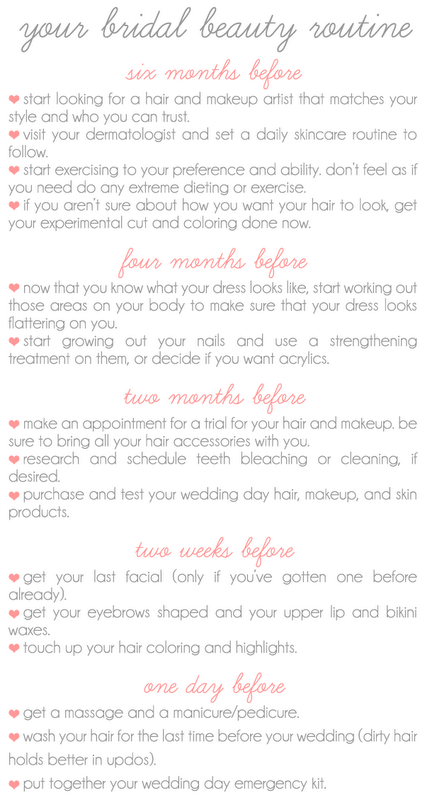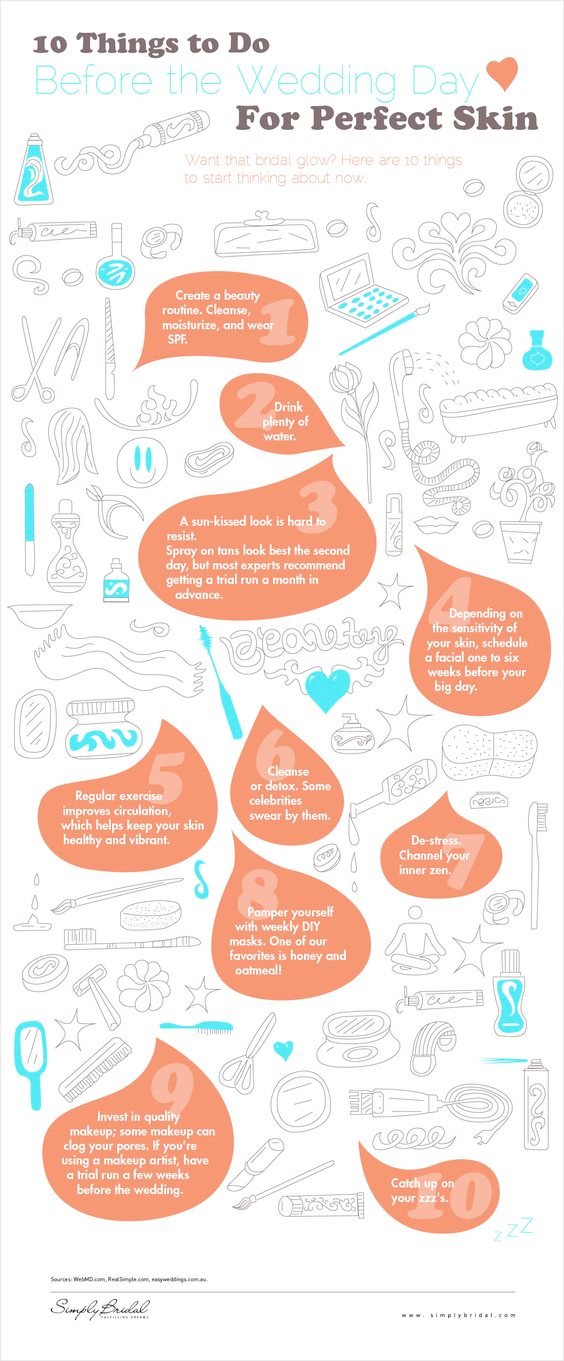 Top 10 Ways to Get Beautiful Glow Before Your Wedding
bridal glow in a week, bridal beauty tips glowing skin, beauty tips for bride before 2 month of marriage, indian bridal diet plan for glowing skin, bridal glow face pack, homemade face pack for bridal glow, bridal skin care routine at home, bridal beauty tips before 1 week,