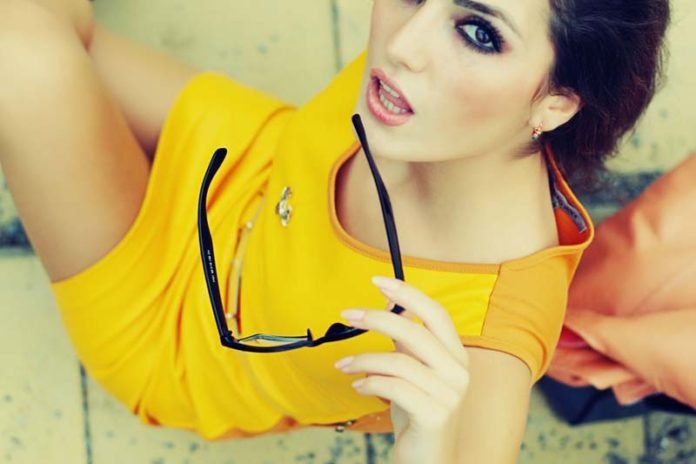 Top 5 Fashion Trends for Women in 2017 : Fashion is meant for all and not just for Celebrities or models in today's world. Now-a-days media like television, internet, newspaper and other communication media have bring fashion trend awareness to everybody. Updated from time to time and with e-commerce websites bringing in options to buy latest in fashion easily from top designers and fashion houses, has emulated women to follow currents trends in fashion very easy.
Fashion changes time to time with seasons and every year. We have selected top 5 fashion trends for women in 2017 that are most wearable and latest.
1. Shirt-dresses
The most trending style to pick from this Summer/Spring collection is Shirt Dress. Classified as classic, long shirt is in most popular fashion trends for women in 2017. With few cuts and quirks, designers have evolved this trend to newer imagination. Double high slits, asymmetric hemlines, button-downs, drop waists,  mandarin-collar, all are new ways to show looks of adventure, and you can go for looks as per your personality to try fashion trends for women in 2017.
2. Sporty Look
A fashion trend for women in 2017 which is making a come-back in this moderate temperature of autumn/winter season with athletic look and styling of old school. T-shirts with polo necks, v- necks with little long attire, splashy prints and contrast colors. Racer backs makes look too sporty and are in as latest fashion trend for women in 2017. Customization with fast t-shirt printing now-a-days, you can make it personalized as your mood and style. Even combo with the tennis skirt, go-faster stripes, plimsolls, gym shorts or leather leggings can really spark your looks. It can offer a great fit and nice body shape.
3. Kimono-style Trench Coats
A traditional kimono with a stylish mix of modern robe and a proper coat is well in trend from last summer. A trend with waist length flowery frocks in a single colored style is best ruling the streets from last year. They are lightweight, airy and slouchy. With a belt or knot with a obi belt and complete a perfect look for this fashion trend for women in 2017.
4. A-Line
A-line is been at the top from much time now and is ruling the fashion trends with a rise as much best for resort season. With touch of 70s and 80s and with some twist it looks at its best. A mix of jackets with floral prints or colorful zigzags, straight-leg trousers and high-waist flared fits worn with trainers, can be a trend setter. A-line dresses with embroidered jumpsuits or skirts, paired with knits or shirts are surely latest fashion trends for women in 2017
5. Saree
This ethnic Indian wear is now for the world over and not just for Indians. With a modern twist and drape it like a gown, a saree is just new fashion trend for women in 2017. Curves look so marvelous in Saree, fetching sight of all around on you. Combine it with a crop top, sparkling shirts, a fancy tube or a classic looking old blouse. This traditional looking dress of 9 yards gives a royal look to the personality and is best of high classic occasions. You can create a fusion by adding a belt, and make a different style statement for you. Saree is certainly one of the best and latest fashion trends for women in 2017.
Related Videos:
7 Huge Fashion Trends You Need To Know In 2017
Top 5 Biggest Fall Fashion Trends of 2017
How To Look Fashionable | Fashion Trends 2017
Fashion TRENDS of 2016-2017
2017 Fashion Trends I Will & Wont Follow
Top 5 Fashion Trends for Women in 2017
upcoming fashion trends 2017, 2017 fashion trends womens, 2017 fashion color trends, fashion trends 2017 spring, 2016-2017 fashion trends, latest fashion trends 2017, current fashion trends 2017,