Top 6 self improvement tips for women : Self improvement is a continuous process that makes you a better person so that you can really feel content with living a quality life. Regardless of how happy you are right now with the things you are doing, there are always ways to improve yourself. With a strong determination and continuous efforts the following six steps can do wonders for you by magnificently improving your lifestyle and making you feel a better self. So let's get started:
1. Understand the concept of self-love
Loving yourself is the first and foremost step towards the direction of self improvement because after all, it starts with you. Learn to embrace all the good things that you possess within yourself. This might be a little difficult in the starting but soon you will realize the power of self love and the amount of positivism it fills you with.
2. Focus on eating healthy
It's quite simple to understand that our body is the reflection of what we eat. This is why almost every self improvement article focuses on the importance of eating healthy. You can start with removing all the junk food from your diet and having a well-prepared diet plan that includes all the necessary nutrients and minerals. This good change in your food habits will not take too long to show its colors.
3. Accept your flaws
We all have imperfections and there is really not any point to be ashamed of them. It's perfectly okay to not to succeed every time as long as you do not end up getting demotivated. Failures have immense power within them and if you take them positively, there is a lot that you can improve in your life. If you analyze the life of successful persons in the world you will observe a common thing which is a long list of failures. Accepting your failures will help you overcome the fear of failing and you'll be more careful with the mistakes.
4. Don't forget to exercise
A regular exercising habit will not only help you improve your health but will also fill you with confidence. It's important to keep in mind that intensity of the workout should be according to your body so that you don't end up feeling exhausted after the exercise. You can also take energy drinks by consulting your health expert if you feel the need.
5. Learn a new skill
It's good to remember that there's no age to learn anything if you feel yourself in a situation that makes you think there's no time left to learn the things you always wanted to. Find your old interests and invest the proper amount of time in them. Learning a new skill is always beneficial as it not only fills you with internal satisfaction but also improves your personality. You'd never know the computer class you're avoiding could make your life too easier for you and a lot more productive. There's not going to be a tomorrow for picking up that old interest. Go on and do your best.
6. Find ways to enhance your knowledge:
To increase your knowledge bank should be an all-time motive of your life if you really want to changes things about yourself. Gained knowledge never goes in vain and there's never an end to it. You can start by reading meaningful blogs and articles. You can also go to UPW event to meet opportunities for increasing your knowledge.
Conclusion
If you follow the above-mentioned tips in an honest and regular manner, there's no stopping you. You'll gradually feel the positive changes and will only think why you didn't implement these ideas before.
Related Videos:
9 Self-Improvement Tips For American Women
7 Habits of Highly Effective People – Self Improvement by Stephen Covey
10 Self Improvement Tips to Start Taking Control of Your Life
How To Improve Your Personality | 9 Personality Enhancing Tips
SELF-IMPROVEMENT BOOKS FOR WOMEN | 10 Books That Will Change Your Life
How to Improve yourself – Personality Development Tips – Self Confidence
Related Infographics: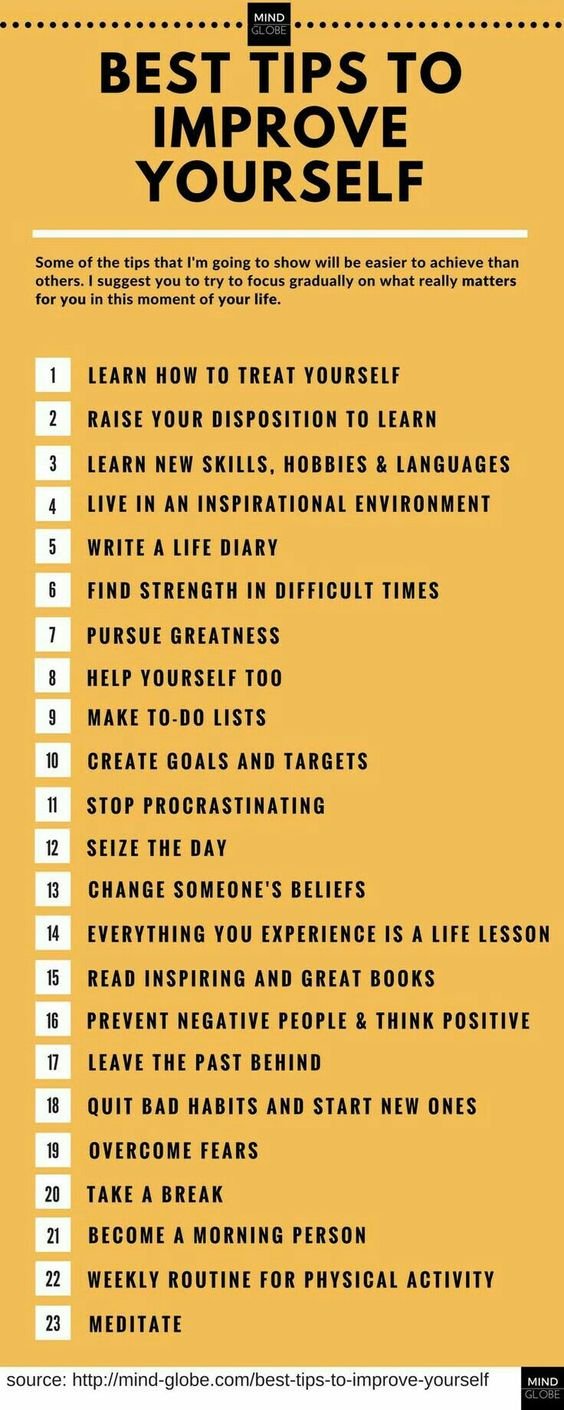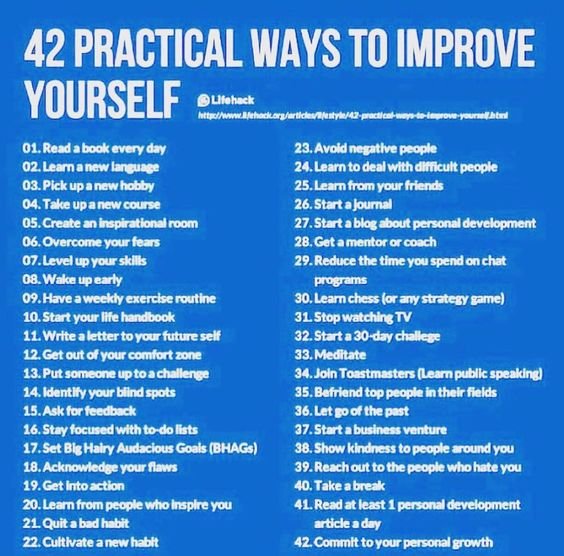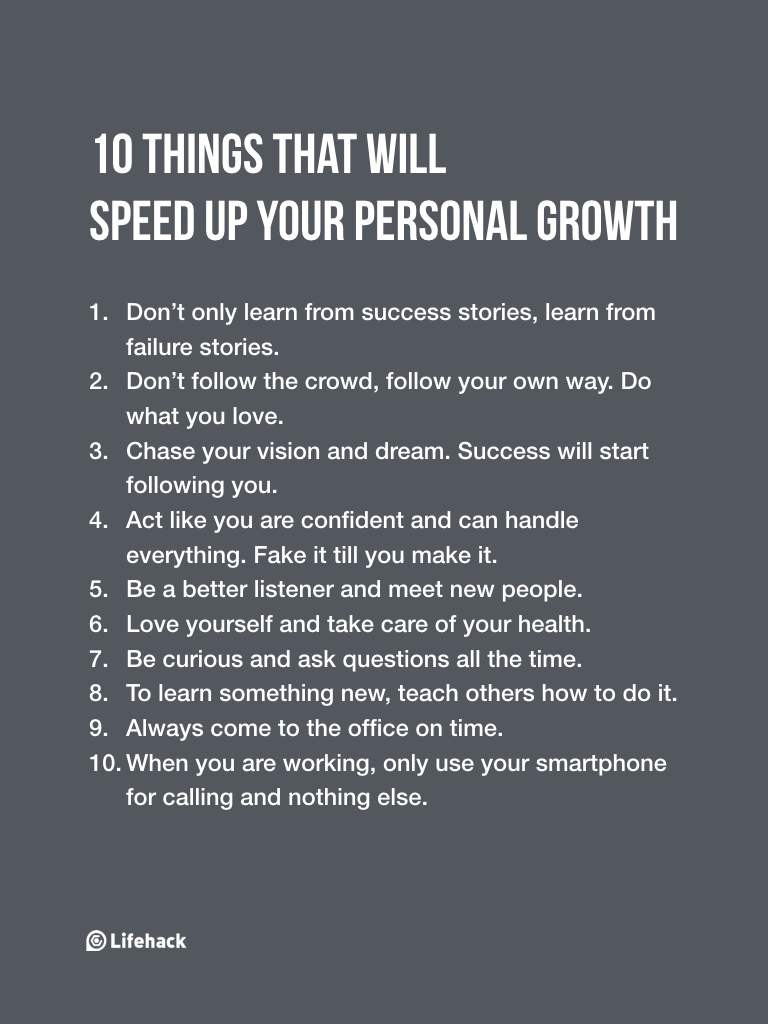 Top 6 self improvement tips for women
self improvement tips for success, self improvement ideas, list of self improvement ideas, self improvement articles, self improvement ideas for work, self improvement quotes, self improvement books,