Top Foods To Keep The Mind And Body Healthy : When looking to keep the mind and body healthy, there are a number of supplements that you can take to keep you healthy and a number of medications to help solve common problems – one being sildenafil tablets for erectile dysfunction and pain killers to reduce pain. However, in this article, we are giving you a list of foods that can keep you healthy all whilst combatting these common problems.
Dark Chocolate
Although chocolate can be unhealthy if eaten in vast quantities, dark chocolate can be the perfect option to keep your mind and body healthy, in small doses of course. Not only is it full of nutrients that are great for the body, but it also has several powerful antioxidants that actively helps to lower blood pressure and increase blood flow. This is great for those looking for a little treat to enjoy as there are health benefits that come along with it which are always beneficial.
Eggs
Another food that is ideal for this is Eggs. Not only are eggs high in vitamin D, but they also help to protect the eyes from age-related degeneration. Although this is not proven to prevent someone from going blind, as part of a balanced diet, they are proven to help keep the eyes healthy and ensure that they last much longer. They also generate amino acids that make for the perfect amount of protein with every meal! This can be eaten in a salad as well as in a sandwich or on toast as part of a balanced diet to help you get the best health benefits.
Whole grains
Though they can be difficult to incorporate into your diet, whole grains are vital to ensuring the health of both your body and mind and can be found in several foods. Whether this is in a bowl of porridge in the morning or wholegrain bread with your lunch, this can all help towards a balanced diet to keep your mind and body healthy. Due to the energy from these grains being slow releasing, you are more likely to see the effects throughout the day and eat far less.
Kale
The final food to help keep your mind and body healthy is Kale. This all-around nutrient-rich food is perfect vegetable as it is a great way to get a source of vitamin C and iron. This green food is also packed full of antioxidants and calcium that are perfect to build strong muscles and bones. This is the perfect food for both mind and body as they help to keep the blood as healthy as possible. In addition to this, the food can be incorporated into your diet with either fresh Kale or kale chips to gain the nutrients you need in no time at all.
With all this in mind, there are a number of foods for you to bring into your diet that not only keep you physically healthy, but help you to feel great also! With these being available at a number of specialist stores and supermarkets, you can have all you need quickly. Which will you choose first?
Related Videos about Top Foods To Keep The Mind And Body Healthy :
Best 5 Fruits and Vegetables You Should Be Eating For A Healthy Body
Healthy Eating – Portion Control
5 Foods You Should Eat Every Day!
Foods for Protecting the Body & Mind: Dr. Neal Barnard
10 most healthiest foods for human body in the world – healthy food list and their benefits
Related Infographics about Top Foods To Keep The Mind And Body Healthy :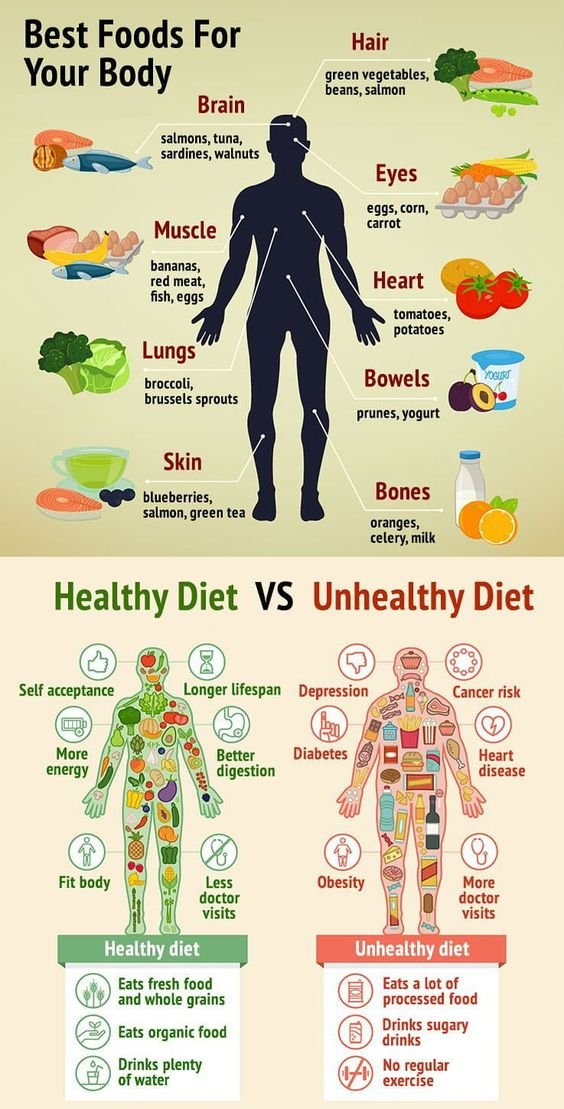 Top Foods To Keep The Mind And Body Healthy
best foods for healthy body, foods that make you physically stronger, healthy food, foods that make you strong, strong body food, healthy and strong body, how to keep healthy body, diet for healthy mind,