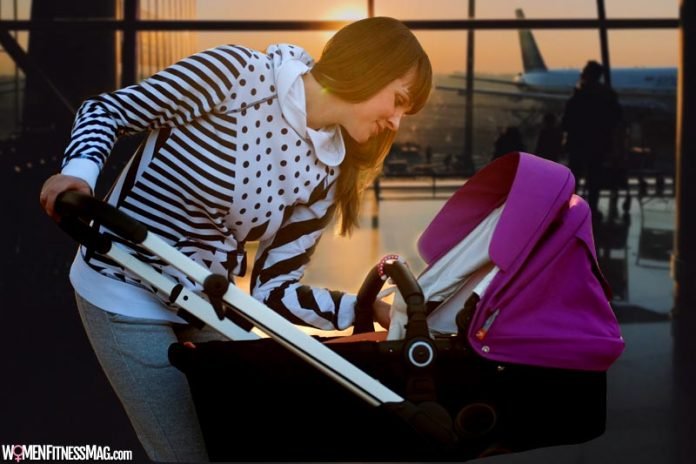 Travel Tips – How To Fly With A Travel Stroller! Holiday!!! Yay… Finally, we can travel.
Yes, this is what everyone is feeling with the world closing borders due to COVID-19. It has been a tough time for everybody, especially for parents like us who were home with our kids' digital classes and our never-ending work from home. I am sure you must be really longing to get out of the house and finally travel.
There are a few things that are essential when going on a holiday with your baby. One such thing is the baby travel stroller.
If you want to really enjoy your holiday without the hassle of constantly carrying your child and ending up with a sore shoulder and back, then a baby travel stroller is a must.
To make your life easier, you can go through this interesting article about choosing the right baby travel stroller, the best baby travel strollers list along with their pros and cons, and final recommendations on parentingnmore.com
While traveling with a baby we tend to overthink and then over pack. Here are a few tips that will really help you when you are flying with your baby and want to carry your baby travel stroller along with you.
You can check the baby stroller with your baggage


You have a choice of checking in your baby stroller along with your baggage and then carrying your baby in a front baby carrier.

If you have a large stroller then you will have no choice but to check it with your luggage. A stroller is not usually counted in your baggage limit; however, it's always good to check with the airlines beforehand, as there are different airlines have different rules.

Another thing you should keep in mind is the time you will waste at baggage claim waiting for the stroller to come. A checked in stroller also has higher chances of getting damaged due to rough handling and losing it due to mismanagement.

Check in the stroller at the gate


If you would like to use the stroller till you board the plane, then you can do a gate check in. Don't forget to tag the stroller. And you can collect the stroller again at the gate itself as you land.

Many parents including us, prefer to do a gate check in as it reduces the chances of stroller damage and also allows you to remain hands free almost till the time you board the plane.

However, if you have a connecting flight, you will be on a time crunch and waiting for the gate checked luggage could cause delays. However, some airlines hand the same over to you when you are boarding out itself, which is super convenient.

A compact travel stroller can be stowed in the overhead storage of the airline


A lot of travel strollers nowadays are super compact, about 2–3 folds, and may even have their own back packs for easy storage.

These are very convenient to store in the overhead storage of the airline. There is no hassle of check in at the gate or the counter, and you can avoid the long waits at baggage claim as well.

However, do keep in mind and check with your airlines carryon baggage allotments and rules.
Conclusion
With travel restrictions becoming more relaxed, it's time for you to plan for that much needed holiday with your little one.
Buying a travel stroller was the best decision we took when we were travelling internationally with our daughter for the first time. We could really enjoy our trips without the hassle of carrying the kid everywhere. My baby also enjoyed as she was comfortable and snug in the stroller.
But unlike us, many parents had to learn this the hard way. So we thought of writing these tips for you so that you can decide beforehand what would be the most convenient way for you to travel with a baby. Hope it helps.
Happy flying!
Related Videos about Travel Tips – How To Fly With A Travel Stroller! :
Travel Tips – How To Fly With A Travel Stroller!
how to travel with baby in flight during corona, how to protect stroller when flying, flying with stroller southwest, how to pack a car seat for checked baggage, flying with a stroller delta, traveling with a baby on a plane, flying with car seat and stroller, can i bring a stroller on a plane without a baby,