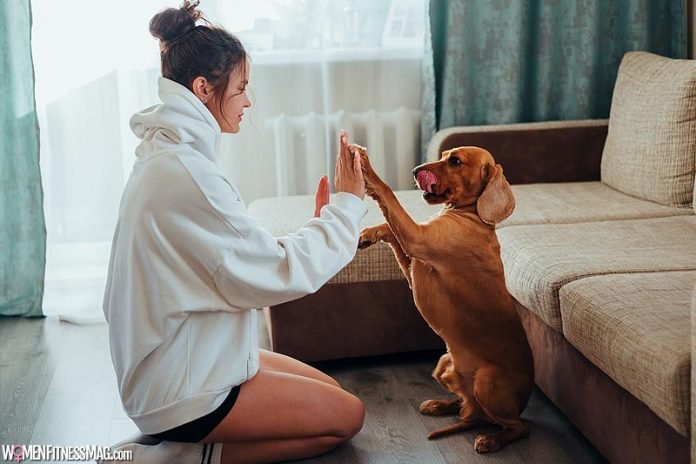 What are Emotional Support Animals and Signs You Might Need One : It's not uncommon for us to feel, at some point in our lives, that no one understands us. Whether we're going through stress, isolation, depression, or general hard times, our mental health can drastically change throughout our lives. For this reason, our quality of life may suffer.
Emotional support animals are often incorporated to treat individuals with certain psychiatric issues, and while they're helpful, not everyone needs one. Here's how to know if you do.
What is an Emotional Support Animal?
While all animals offer emotional support to their owners, an emotional support animal is prescribed by a licensed mental health professional to a person with debilitating mental illnesses. A therapist must determine if the presence of an animal is needed to treat the patient.
Typically, emotional support animals are small dogs because they can be easily homed in apartments or placed on planes. If you're interested in learning more about how to register an emotional support animal and how to qualify for one, visit CertaPet for more details.
5 Signs You Likely Need an Emotional Support Animal
Before going through the process of registering your pet, you need to determine if a therapist will qualify you in the first place. Here are 5 things that may require pet therapy.
You Experience Mental Health Issues

If you experience any form of mental health issue that greatly affects your quality of life, whether it's chronic or situational, you may qualify for an emotional support animal. You'll need to be diagnosed with a mental disability or illness, which requires you to visit a psychologist.

The difference between an emotional support animal and your pet is accessibility. Emotional support animals can legally visit most public places and amenities without limitations.

You Have PTSD or Depression

Chronic depression can make it difficult to get out of bed each morning, but emotional support animals will give you something to care for. You'll need to wake up at the same time each day, take your dog for a walk, and feed them regularly to keep you and your pet healthy and happy.

Those with PTSD may also need an emotional support animal and consistent therapy to help them avoid or reduce the emotional distress certain situations or actions cause them.

You Have Severe OCD, ADHD, or Autism

OCD, ADHD, and Autism have several symptoms in common. All three illnesses are associated with nerve bundles linking brain hemispheres. One main thing that links them together is obsessive traits, which could bring on bouts of stress, irritability, or aggressive outbursts.

Adults who experience severe OCS, ADHD, or Autism may need an emotional support animal to calm their nerves and avoid pitfalls that may make them revert back to an obsessive state.

You Having an Aging Mind

Many of us will suffer from cognitive decline as we age, but young people may also experience early-onset cognitive decline. Concentrating on mental tasks becomes difficult when our memory becomes less effective, but an emotional support animal can help improve this.

Regardless of age, you can increase your mental faculties by caring for another being. Our pets can help keep our minds busy, remind us to start specific tasks, and encourage us to exercise.

You Go Through Bouts of Extreme Loneliness

Experiencing a mental illness can cause us to isolate, even when we don't want to. Whether you have a strong support system or not, It's sometimes difficult to reach out to our family. But hanging out with your pets is effortless by comparison because they offer unconditional love.
That's not to say your family doesn't, but if you have a legitimate worry you'll be judged or not taken seriously, an emotional support animal can offer you loyalty in your time of need.
Related Videos about What are Emotional Support Animals and Signs You Might Need One :
What are Emotional Support Animals and Signs You Might Need One
how to know if you need an emotional support animal quiz, how do you qualify for an emotional support animal, emotional support animal benefits, how to get an emotional support animal, how to get an emotional support dog for anxiety, are emotional support animals service animals, emotional support animal laws by state, facts about emotional support animals,