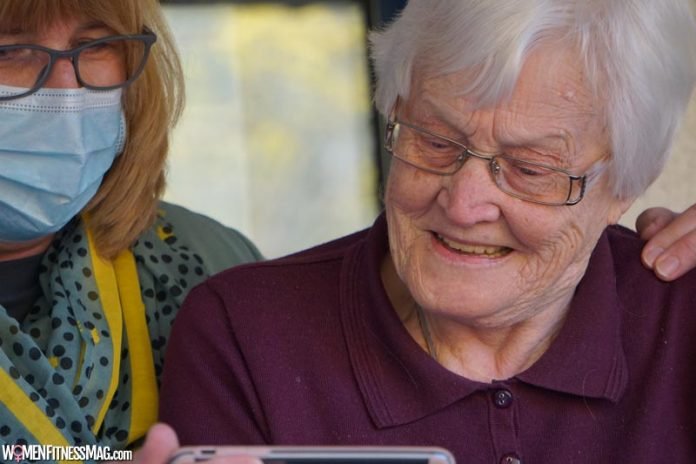 What are the Benefits of Home Support for the Elderly? : Home health care also helps seniors to maintain and also increase their confidence level. Living in an elderly nursing center or care center can make an individual feel helpless and unpleasant.
Staying at home encourages older seniors to seek help and communicate more.
Home health caregiver empowers seniors to do more things for themselves, these moods of trust and independence are extremely helpful to their psychological health and well-being.
The senior home care job is a very kind job in a way because serving the seniors in their old age is very kind. In addition, it is also a high paid job.
Here are some of the benefits of home support:
Peace of mind for family
Home health care service provides the individual and special care that a single health care provider cannot realistically provide full-time.
This feature to the senior care plan provides your family members with guilt-free rest opportunities that decrease stress level and stop family members from burning out.
Family members of an old person are usually concerned about their care and health. When seniors are at home, the anxiety in everyone's lives is no more about to come.
They can concern no more about their care and be sure that their well-being is in trusted hands.
The connection with family members allows us to understand what special care the elderly need at home, providing them with peace of mind.
Not having to worry about the elderly person and the fact that he or she is alone, has a fall or is injured while performing daily activities such as bathing and using the stove to cook, for example.
Supervision of everyday life
Someone to take care of elderly at home will monitor and may show improvement in their health, such as ready to eat, no weight loss, good medication management, or smoothness in reasoning and memory.
This type of improvements can make a good difference in avoiding accidents and preventable health difficulties, particularly in conditions where an old person has problem in communicating or remembering events.
Home support professionals are definitely trained to notice subtle clues that an older person's condition has damaged and act fast to cure the situation.
Creating a safe environment
Some concerns regarding aging seniors at home are the lack of a safe environment.
But to avoid uprooting the elderly from their family environment, the best bet is to provide a safe environment for them to live.
An elderly person's home can simply be changed into a comfortable and safe place to stay and live.
To make the home safer for seniors, it is necessary to consider the integration of some safety precautions in the home:
Install grab bars in the shower
Adding non-slip coatings in shower floors
Move closet items from top to bottom for easy access
Remove loose objects from the floor to prevent falls
Simplify the arrangement of furniture and objects in the house
Each situation is not same, but making the effort to keep the home safe allows seniors to keep most of their freedom, in addition to a more personal care that takes their safety and health into account.
Related Videos about What are the Benefits of Home Support for the Elderly? :
What are the Benefits of Home Support for the Elderly?
in-home support benefits, disadvantages of home care for the elderly, disadvantages of home based care, benefits of helping the elderly, importance of elderly care, home-based elderly care, advantages and disadvantages of home-based care pdf, advantages and disadvantages of elderly care homes,