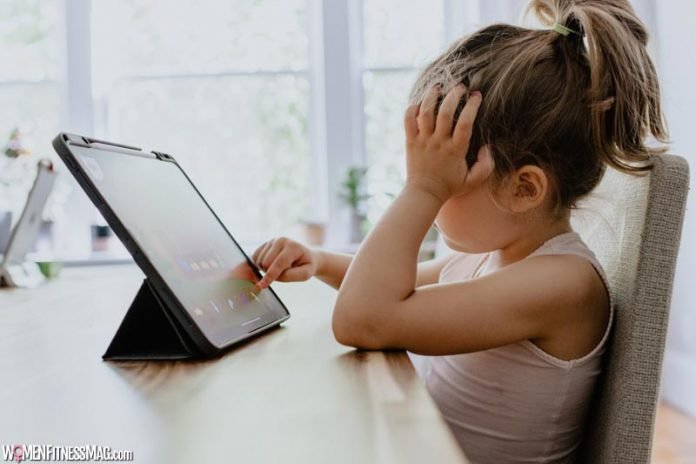 What is the True Harm in Posting Pictures of Your Children on Social Media? : While many parents post photos of their kids out of love and endearment, there are also many risks associated with doing so. In this article, we'll run through some of these risks as well as suggesting ways you can keep your child safer online…
In this day and age, parents have accepted sharing photos of kids online as commonplace. In the UK, a nonprofit which studies family life and digital technology found that the average parent shares almost 1,500 images of their child before their fifth birthday. Since then, the term "sharenting" was coined to describe this phenomenon.
While posting a picture of your kid's first day of school or Halloween outfit is often endearing sadly, in some cases, you may also be exposing your child to dangers.
Social media is being increasingly used by predators to harvest pictures of kids, spread indecent and pseudo images, as well as to groom young children through encrypted messaging apps such as Kik.
Additionally, there has been widespread criticism that tech companies such as Instagram are simply not doing enough to stop predatory behaviour and safeguard younger individuals. So, in this article we'll discuss some of the dangers kids are exposed to when they have an online presence, as well as ways in which you can keep them safe…
What are the Risks of Posting Pictures of Your Children Online?
Although posting photos of your children online is usually with the intent for friends and family to see, ultimately there is no privacy on social media sites. As a result, these photos can be exploited. Below, we take a look at some of the ways in which this can happen…
The Misuse of Photos
Sharing photos of your kids exposes them to the world and, with that comes more dangers. When you share a digital image, that image is not only easily accessible for criminals to take and harvest or manipulate, but also gain information and commit crimes such as identity fraud.
Author and tech expert, Jamie Bartlett, said, "Typically, images are harvested from social media and downloaded to an encrypted hard drive and put up as a collection to a site on the dark web which is visited by other paedophiles. It's a decentralised system of image sharing which is hard to control. Authorities have a big challenge in clamping down on it. By the time they may have detected one image, it could already have been downloaded on hundreds of other encrypted devices."
Grooming
While posting photos of your children online doesn't automatically lead to your kids being exploited, the risk is certainly higher. The more information you post about your child, the more identifiable they are which can lead them more vulnerable to predatory behaviour.
Wickr, Kik and Snapchat are all instant messaging apps that allows users to exchange end-to-end encrypted messages which expire. Kik, in particular, is known for preserving user anonymity where people can register without even providing a telephone number.
A recent investigation found that these apps were being used to forward images of children to other predators as well as groom children due to the anonymity these apps provide.
Identity Theft
Research conducted by the Bank of Barclays revealed that parents oversharing
images of their kids will likely result in up to 7.4 million cases of identity fraud by 2030. This could result in costing the future generation more than $900 million.
With the advent of social media, it's becoming increasingly easy for fraudsters to put names and birthdays together. This information can make it easier for criminals to steal identities and crack passwords, especially if you regularly post a lot online.
Tech Giants and Licensing
While this one is legal and far less sinister than the rest, it is still important to bear in mind before uploading photos to social media. Technically speaking, when you post a photo on apps such as Facebook and Instagram the image stops belonging to you.
While you still own the copyright to the photo, the social media service will own the licence, so they can effectively sell your photo to advertisers and third parties without your involvement. This can be a scary thought when you realise they could be selling images to anyone.
Understanding the Risks of Social Media Images as a Parent
One of the first steps to keeping your kids safe online is educating yourself on the risks of posting pretty much anything online. Whether it's a photo of where you went to dinner last night, or your child dressed up for their school play, by posting this you are providing information which can make you and your family more vulnerable.
Now, we're not saying don't post at all, but instead we advise reading up on cyber-security so that you're making informed choices before you decide to post something on social media. We also recommend regularly updating your privacy settings and not posting any photos of your kids in bathing costumes or where they're dressed up to look older.
What Role are Tech Companies Playing?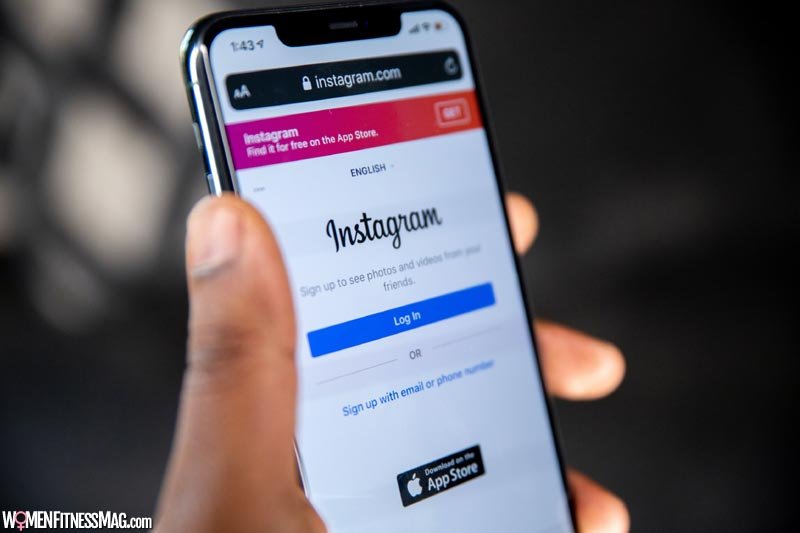 In April 2020, Instagram brought in a new feature in the 'nudity or sexual' category so that users could flag content because it 'involves a child'. There are also plans by the UK government to implement an 'Online Safety Bill' in April 2023 in order to hold predators accountable as well as help keep children safter.
While these reforms are being welcomed, many parents still believe a lot more should being done to protect children as well as charge those responsible for misusing kids' images.
In addition to this, in 2020, Victoria Atkins, Former Minister of Safeguarding, said "During just one month in lockdown the Internet Watch Foundation blocked at least 8.8 million attempts by UK internet users to access videos and images of children suffering sexual abuse. This is shocking, and really shows the need for tech companies to do more."
Parents and Social Media
In recent years, a number of parenting bloggers have been calling on sites such as Instagram to do more to protect children. They argue that, while parents have a duty to educate themselves and keep their kids safe, responsibility also lies with legislators, law enforcement and tech companies. However, others blame parents and individuals for naively posting far too much information online, putting themselves and their family at risk.
What's your take on the current phenomenon of "sharenting". Do you think parents needs to be more careful, or do you think tech companies should be held primarily responsible?
Related Videos about What is the True Harm in Posting Pictures of Your Children on Social Media? :
What is the True Harm in Posting Pictures of Your Children on Social Media?
dangers of posting children's pictures on social media, dangers of posting pictures on social media, dangers of posting baby pictures on facebook, posting about your child on social media, are parents violating their children's privacy when they share photos and videos of them online?, don't post my child on social media, can someone post pictures of my child without permission on instagram, posting pictures of children without consent,