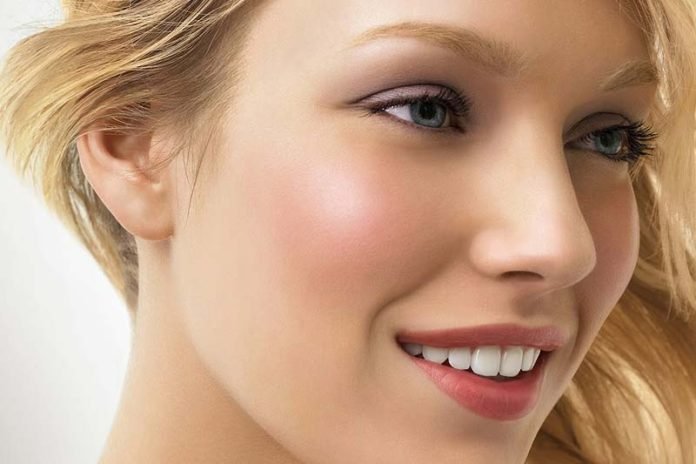 Winter 2016 Beauty Trends : From the triumphant return of glitter to the blackcurrant lips.
The winter of 2016 is all about appreciating and embracing your sheer natural beauty, as well as about nude make-up and matte black currant lips. Beauty specialists are focusing a lot on shunning uniformity, and all-natural facial features highlighted with basic foundation and blush.
Flushed cheeks, lots of glitter, dark pouts, linear eye-linear graphics and bold lashes are all in trend this season.
Let us have a closer look at some of the biggest beauty trends we've seen in 2016:
Winter 2016 Beauty Trends
Rouge noir pouts
This lip shade was undeniable the coolest, most avant-garde trend of 2016. The mysterious, vampy berry tones have ruled the fashion runways around the world. Louis Vuitton, for example, went for a patent and super glossy variant, whereas Dior kept things dark and matte.
Dark-toned red lipstick can be beautifully matched with a nude foundation and all-natural eye-shadow. That's because there must be some sort of balance in the face if you want to look glamorous and chic.
Graphic eye-liner
From clean to angled shapes, graphic eye-liner has made a comeback this 2016. Perfect for women that want to make an impression, the trend comes in many different variations; from sultry and dark all the way to bright liner tones of turquoise and gold, we sure love the end result.
The makeup is ideal for women that want to get that striking feline flick; however, go for a well-defined shape and make sure the chosen technique matches beautifully with the shape of your eyes.
Glowing skin
Winter season can be a little harsh on your skin. Apart from daily moisturizing, make sure to include a thicker foundation base to protect the under layers and have a properly nourished complexion. Illuminated skin is the best because it emphasizes one's core features, as well as restructures the face. Your T-zone, upper lip area, and chin must be highlighted for a complete look.
Choose an illuminator that works with your skin tone, and use some on your upper cheeks for an added touch of glam.
Glitter
You don't have to be afraid of glitter anymore. The trend may seem a little exaggerated for some women, but when applied properly it can actually look stylish. Rock the glitter by investing in a shiny eye-liner. Make sure the lines are delicately drawn on your eyelids, and keep things simple.
Glitter is everything the face needs to stand out, so ditch any other form of makeup (expect mascara). Another great trend is the glittery eye-shadow. Shades of pink and gold are in high-demand this winter, although go with nude lips to balance the effect.
Flushed cheeks
It's time to put down the bronzer and go for a rosier type of blush. The cheeky trend has caught on pretty well, although it is not complete without highlighting your upper cheeks. The end result will be a romantic look with an ethereal vibe. If you're not in the mood for a complex make-up this holiday season, just add a pop of color to your face with dramatic blush. Finish the look with mascara and nude lipstick, and you're done.
Statement eyebrows
It's no secret that the biggest beauty trend of the decade is all-natural eyebrows. Put down your tweezers and let them grow beautifully. Shape them gently and use eyebrow countering to make them more accentuated. Perfect eyebrows frame the face beautifully.
The more dramatic yours are, the bigger the impression you'll make. Make sure that when you do the contouring, the shade matches with your hair color and skin tone. Do not exaggerate and use brushes to give your brows a natural, romantic allure.
We know how difficult it can be to do your make-up in the winter. But things don't have to be that challenging. Even though most beauty trends will always change, some remain the same. Take good care of your skin in the winter, and choose mineral powder foundation for perfect coverage but without that artificial effect, and don't forget about blush.
If you're a fan of dark red matte lipstick, keep it is simple and don't go overboard with the eye-shadow. When it comes to make-up and beauty, it's all about doing what needs to be done to shape the face and emphasize nature features.
.
.
.
If you wish to get your post published in Women Fitness Magazine, You are most invited for Guest Post.
.
.
.
Related Videos:
THE TOP 10 MAKE UP TRENDS FOR 2016/AUTUMN/WINTER
4 New Makeup and Beauty Trends for Winter 2016
Fall / Winter 2016 Hair & Makeup Trend Collection
2016 Fall & Winter 2017 Makeup Trends | Hot Looks Straight Off The Runway
The Best Makeup Trends 2016
Winter 2016 Beauty Trends
beauty trends 2017, fall 2016 makeup releases, spring 2017 makeup trends, fall winter 2016 2017 makeup trends, skincare trends 2017,
fall makeup trends, fall 2016 makeup collections, winter makeup tips, winter makeup for indian skin, 12 winter makeup tips, winter makeup tips in hindi,
winter makeup tips for dry skin, winter makeup products, winter makeup for dark skin, makeup for winter skin tone, winter makeup 2016,
Winter 2016 Beauty Trends