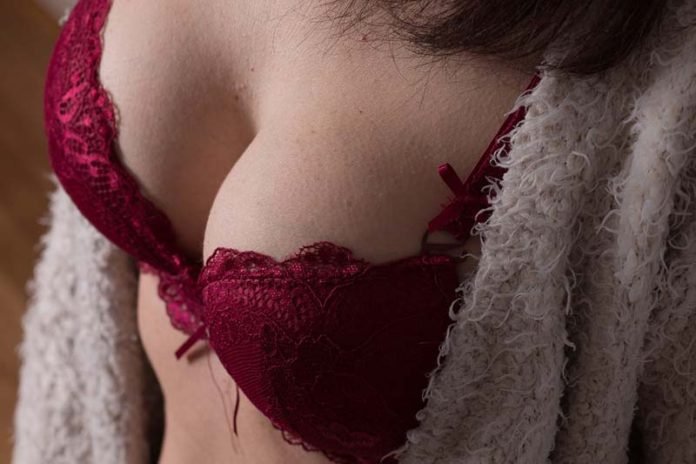 10 Lesser-known Facts about Breast Cancer : There is no escaping the truth that breast cancer is terrifying. Whether you've battled the disease yourself or know someone who has, it's almost a given that everybody will have to confront this demon at some point in their lives. But while the threat continues to loom over everyone's heads, the good news is that it's getting better all the time, with modern treatment leaping forward every year and the spread of credible information becoming easier to access no matter where you are.
With that in mind, check out the following facts which will help you to better understand breast cancer:
1. Breast Cancer Is the Second Most Deadly Cancer for Women
Besides skin cancer, breast cancer is the most frequently diagnosed form of the disease in the country, second only to lung cancer on the list of most deadly. Current statistics suggest that one in every eight women will face the illness in their lifetime, and sadly, there is a death every 13 minutes in the United States because of it.
2. Not Every Breast is the Same
Despite better access to healthcare, women in developed countries are statistically more likely to suffer from breast cancer than those in developing countries. Furthermore, Caucasian women are at a higher risk than their African American equivalents, yet the disease results in more deaths in the African American population. Finally, the danger increases substantially in women who are aged 55 and over.
3. It's Not All about Genetics
While it's true that genes play a role in certain cases, only 5-10% of reports are directly related to genetics, which is why an individual's risk of breast cancer is so difficult to predict. Additionally, it is also a misconception that the disease is exclusively inherited from the mother's side, as it can be passed down via either parent.
4. Lumps Aren't Everything
You should always get every irregularity checked, but don't panic if you find something unusual, as lumps can often turn out to be harmless cysts, fibroids, or benign tumors. Furthermore, cancer doesn't always manifest as a lump either, and one needs to keep an eye on thickening skin, changes in breast shape, swelling, color changes, rashes, heat, pain, or your nipple behaving peculiarly.
5. A Lymphedema Bracelet Could Save Your Life
Lymph node removal or damage during mastectomies can lead to lymphedema. This condition may be aggravated by injections, including drawing blood and checking blood pressure, which is is why it is imperative for survivors to wear a medical alert ID at all times, ensuring emergency responders do not perform medical procedures on your impacted side, especially if you are unable to inform them yourself.
6. Men Get Breast Cancer Too
The chances of the male body developing the disease are extremely rare, totaling to around only 1 in 1,000 cases reported for the gender. While speculative, the reasons are debated to either be genetic, connected to liver or testicular trouble, or a result of estrogen-related drugs.
7. What Doesn't Cause Breast Cancer
There are various misunderstandings as to what can cause breast cancer—such as deodorants, antiperspirants, certain bras, abortions, or bumping your breast—none of which has been proven in any way. So far there is also no definite link between the disease and breast implants either.
8. What Does Cause Breast Cancer
Most of the risk factors cannot be avoided, but you can improve your chances by limiting alcohol consumption, giving up smoking, watching your weight, being cautious with any hormone therapy, and keeping your diet full of omega-3 fatty acids, such as those found in fish oil, salmon, tuna, flax seeds, and nuts.
9. The Role of Babies
Unfortunately, women who are diagnosed with breast cancer during pregnancy are reported to have a much higher fatality rate. At the same time, breastfeeding has been shown to reduce the risks by up to 4.3%. The reasons why are uncertain, with some experts claiming it to be the reduced estrogen levels due to the interrupted menstrual cycle, whilst others suggest that it is the physical changes of the breast itself that minimizes the chance of cancer development.
10. Most Women Survive
Since 1986, the survival rate of breast cancer has increased from 79% to 84%, and currently, there are 3.1 million women in the U.S. alone who have beaten the illness. The key is to check yourself monthly, becoming familiar with your own body, and taking note of any changes you discover, discussing every concern you have with your doctor as soon as possible.
10 Lesser-known Facts about Breast Cancer
breast cancer awareness facts 2017, breast cancer facts 2016, breast cancer facts 2017, breast cancer facts and figures 2017, breast cancer trivia, left sided breast cancer, little known breast cancer facts, myths about breast cancer, positive facts about breast cancer, right sided breast cancer, risks for developing breast cancer, statistics about breast cancer, why is left sided breast cancer more common,