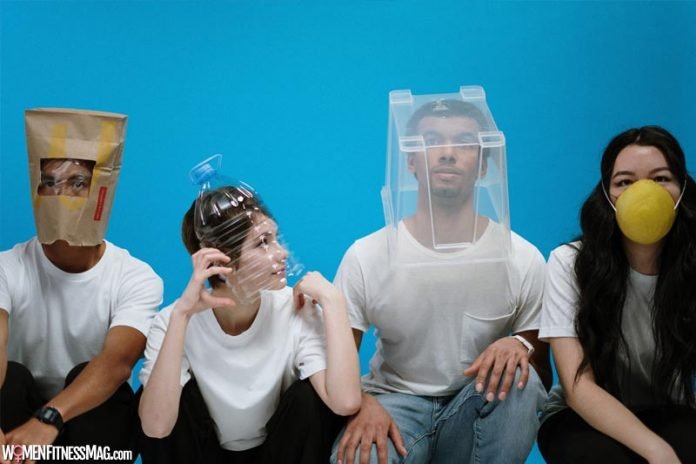 10 Things to Do If Someone You Live With Has COVID-19 : While the Covid-19 vaccination drive is in full swing, with booster shots being given, there are no signs of it slowing down as new variants are coming out every other day. With over 5 million deaths worldwide (and mounting), it is already considered as one of the deadliest disasters for humankind. But whether it's the virus itself, or the global chaos that it caused, looks like everybody has fallen a victim to it in some or other way. And while catching the virus is one thing, albeit the last thing you'd want, living with someone who has it is equally disturbing and risky due to the highly contagious nature of the coronavirus.
Hence, it begs the question as to what to do in case someone you live with, in your household, or your family, is tested positive? Someone you're committed to care about, no matter what, all the while keeping yourself safe, as well as stop the virus from spreading.
Quarantine yourself if needed

While fully vaccinated people do not need to quarantine after a close contact; people who aren't vaccinated, should quarantine for at least 5 days.

Also, you don't need to quarantine if you're under 18, or are not able to get vaccinated for some medical reasons.

Get Tested

Get tested after 5 days of close contact to make sure you haven't caught the virus already. It usually takes about 5-7 days for the symptoms to develop but can take upto 14 days. If the test turns out negative or asymptomatic, then you can end the quarantine.

In any case, do watch out for any symptoms and warning signs later on, such as:

Difficulty breathing
Loss of speech and movement
Fever
Dry cough, chest or throat pain
Loss in sense of smell and taste

Limit your contact with the affected person

While avoiding a sick family member, especially in times of need is quite immoral, staying away from them when they have Covid-19 is the best thing you could do for them and yourself. Being a communicable disease, it spreads between people in close contact of usually 6 feet or less, by way of respiratory droplets that are released when someone talks, coughs, or sneezes.

Of course, it doesn't mean that you cannot provide or care for the affected person. Just make sure to maintain more than 6 feet of distance when interacting or helping.

Avoid sharing the same space and items

Along with limiting your contact with someone who's Covid infected, you should also avoid sharing his room, or any personal items he uses such as dishes, cups/glasses, towels, bedding, or even his cell-phone.

You might also want to eat in separate rooms or areas and wear gloves while serving the infected person.

Keep windows open for natural ventilation

While it may not seem significant, ventilation plays a rather crucial role of disinfecting the space. That's because a virus can survive in the form of tiny droplets longer indoors than outdoors and can potentially infect you and others.

Although air-conditioning can be used (but not on recirculation mode), using fan air is never a good idea as it can blow the air directly from one person to another and thus spread the virus.

The best way to avoid this is through natural ventilation by keeping your windows open.

Practice cleanliness

Cleanliness is yet another factor that plays a crucial role when someone in your household has corona. And that includes cleaning the surfaces, objects, laundry, dishes, and anything and everything that is often touched.

Using soap, detergent, or disinfectants is an easy way of killing germs and reducing the risk of getting Covid-19 from surfaces and objects.

Wear a well–fitting mask

Whether someone at your home is infected or not, following the Covid-19 norms like social distancing, washing hands, and covering your mouth remains of utmost importance. The same applies to wearing a well-fitting mask as it remains one of the most basic ways of protecting yourself from unwanted particles.

Although, not a 100% guarantee, it can seriously reduce the chances of you getting the virus especially when serving the person who is infected.

Sweat it out and eat healthy

Did someone tell you that eating healthy can make all the difference?

Well, along with a healthy diet, you should also indulge in physical activities such as a routine workout so as to avoid any weight gain. Plus , would also help you manage a number of chronic health conditions which might otherwise put you at a high risk of catching the virus.

Keep your distance and use technology to connect

While human touch and connection is something we all crave, it's essential to keep your emotions in check even though all your instincts are telling you not to.

Thanks to technology, you can talk, chat, video call, and virtually connect with anyone right from your fingertips without having to be there in person. So use technology if you feel bad for leaving your loved one all alone, but keep your distance.

Speaking of which, you can also avail 24/7 professional medical assistance with online virtual health care.

Do not travel and say no to visitors

It's natural for friends and family to be concerned about someone who's Covid infected. And in doing so, they might want to meet-up and visit your place. But hospitality aside, do not hesitate to tell them to visit some other time, after the patient has recovered or tested negative.
Clearly, Covid-19 has taken a toll on all of us, whether directly or indirectly, and there's no way of telling when it will be over. The only measure we have left is to stay safe and hope for the best.
Related Videos about 10 Things to Do If Someone You Live With Has COVID-19 :
10 Things to Do If Someone You Live With Has COVID-19
what to do if someone in your house has covid, what do i do if i've been exposed to someone who tested positive for covid-19?, if a family member test positive for covid-19 do i have to quarantine, if someone in your house has covid will you get it, do i have to quarantine if someone in my house has covid, if my spouse tests positive for covid-19 do i have to quarantine, how long do i need to self isolate if you are a contact of a person who tested positive for covid-19, can i go to work if my spouse has covid,