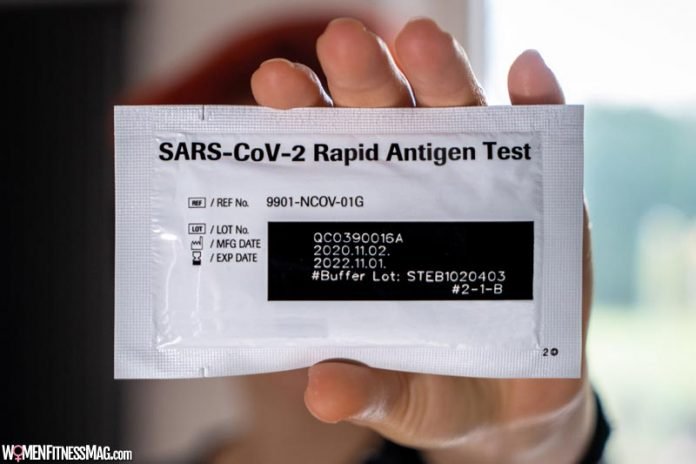 Taking Rapid Antigen Test in the UK : The current need for a test in the UK
Whether we like it or not, the Covid-19 pandemic became a part of our lives. Of course, it is a part we still need to be careful, since we are in the presence of dangerous variants given their high level of transmissibility.
UK's authorities are conscious of these facts and take them seriously, which is why they don't just encourage people to get the vaccine but also have different types of tests available to guarantee the population's safety. One of them is the rapid antigen test for travel.
Rapid Antigen tests are not something to fear at all. Travelers can take them to ensure they don't have the virus and won't infect anyone else during their trip. It works, of course, as long as they keep on respecting the rest of the safety procedures, like wearing a mask correctly all the time, limiting the physical contact with others as much as possible, and keeping your hands and your family's hands clean.
Taking a rapid antigen test in London
The above is especially important in London, a city severely affected by the virus last year. So now that people know there are ways at their disposition to fight it, there are some things that are under constant revision that travelers need to have in mind regarding rapid antigen tests to ensure a safe, yet pleasant trip:
Also known as lateral flow tests, rapid antigen tests consist of taking a swab to mix it on a paper strip with a solution at home. You get the result in half an hour.
It is essential to verify the guidelines in the country's government website you plan to visit, as countries are accepting an antigen test when a recognized company completes it. But, for some others, this test is not necessary if you have both vaccines. Or if you prove to have the Coronavirus antibodies, you don't need it either.
For settings having a high level of transmission' risk (like places gathering crowds or enclosed ones), the government recommends taking a rapid antigen test each time before attending them. It applies if you want to visit people who can develop a severe illness from the virus.
Costs vary depending on several factors, but people have found it cheaper to get their lateral flow test through the same company they fly. Usually, a rapid antigen test in London and the rest of the UK range from £20 to £30. The important thing here is always to get this test with a provider that the government approves.
Last but not least, plan ahead of your trip. If the country you are visiting requires a negative-result test within 48, 72 or 96 hours, do your best to get and take the test as soon as possible in that time frame. Sometimes airports are not available for tests, and it could cause inconvenient delays.
We recommend you stay alert, as there are frequent updates on these guidelines and suggestions to protect people from Covid-19. By being cautious, your chances to enjoy a safe trip increase. Please, take care!
Related Videos about Taking Rapid Antigen Test in the UK :
Top 5 Things Every Traveler Should Know while Taking Rapid Antigen Test in the UK
uk quarantine exemptions, uk red list countries update today, do vaccinated travelers need to quarantine uk, uk green list, uk day 2 test, red list countries covid uk, uk travel restrictions, uk green list countries,