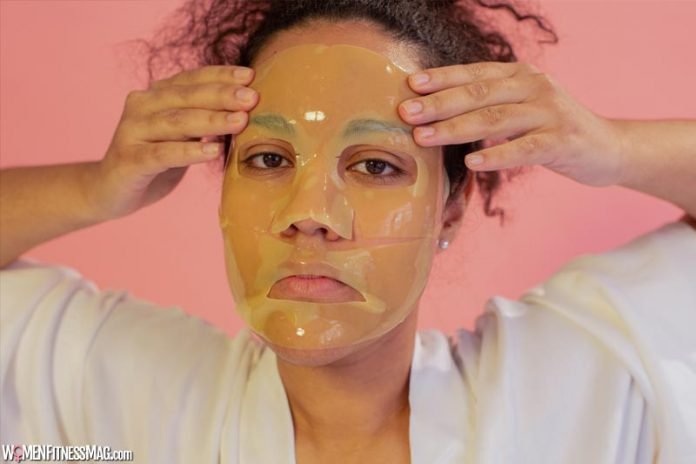 Is Facial Peel Good For Your Skin? Spa! Doesn't this word send butterflies to your stomach, and you start having a relaxing feeling with just the thought of it. There is nothing better than dedicating a whole day to the salon and giving yourself that royal treatment. But then, no spa treatment is complete without a facial peel.
Facials are like yoga for your skin. This skincare act, if done perfectly, clears out your pores along with tightening your skin. It is also a key player in reducing the impact of environmental factors.
According to Skincare Physicians of Beverly Hills' dermatologist, Susan Evans, around 90% of premature aging is due to sun damage and smoking. So facial peel is one of the effective ways that will save you from getting old too quickly. Given the importance, a study by Statista on the Americans in 2020 stated that 2.73 million people used facials around 4 or more times during the tenure of 6 months.
These stats clearly highlight the growing significance of this skin treatment essential along with the positive effects that it offers. Facial peels are also recommended by experts to reduce wrinkles and acne. They are a must-have for people who enjoy wearing a lot of make on a regular basis.
Benefits of Facial Peels
Now that you know that facial peels cannot be ignored if you want a younger-looking version of yourself, so let's look at some of the benefits that they offer.
Deep and gentle Cleaning
The first and foremost advantage of a facial peel is that it washes the dirt, oil, and debris off your face. This is particularly helpful because when you get exposed to pollutions around, your face is covered with germs, viruses, and many more impurities.
A regular facial is an ideal way to remove toxins, bacteria, and dead skin cells. Your skin gets thorough attention that protects it against infection, making it healthier and fresher than before. A tip here would be to choose the facial according to your skin type so that you can enjoy the relaxing feeling to the max.
Offers an Enriched Appearance
The whole universe wants to look young and beautiful. Isn't it? And facial offers you just that. The 10-year younger you is just a facial away. So a suggestion here would be to conduct the typical facial peel near me search and grab the most suitable option that fits your skin type.
Once you get hold of a perfect formula, you will feel a noticeable difference in your appearance. And all your acne and dark circles will seem history. So get yourself treated and enjoy stealing the limelight as you walk out of the salon.
Gives you a soothing feeling
Don't you crave a relaxed feeling after a hectic day at work? Wouldn't you do everything to get that special attention that you deserve? A peel is a perfect way that will make promises and keep them. The gentle cleaning will calm you after a stressful experience. In cases otherwise also, you need some time to yourself to get a break, and so a peel does the trick.
Remember, you just have one life and one face. So without wasting a second, get the personalized attention and enjoy every bit of it.
Makes you feel good about yourself
A younger you, a poreless, acne-free skin, and a good feeling! What else do you want? This is your basic right and so take steps to enjoy it! Along with this, a peel makes you feel more confident and turn the crowd's attention towards you.
Plus, there are other add-ons that come with the package. A facial treatment gives you improved heart health along with an overall healthier lifestyle. Once you make it a part of your routine, you yourself will feel the difference.
Revives the skins
With each passing day, your skin loses some part of its luster. And you should do everything to protect that. The increasing pollution and everyday stress makes it extremely difficult for your skin to recover.  Thus you need a constant route that will help your skin to cope with these issues and regain its texture.
So make the facial peel a habit and see the tables turn in your favor. In addition to all this, facial also helps your skin detoxify, making it more radiant and powerful.
Acts as a stress buster
Last but not least, facial peels are essential because they act as stress-relieving agents for your skin in general and face in particular. When you dedicate some time of your life to giving your skin special care, you are actually freeing yourself from the toxicities that surround you all day long. And that is quite healthy!
So time to say goodbye to stress immediately and enjoy better physical and mental health right away!
Factors to keep in mind for identifying the frequency of facials
With all this, it's also important to know how often you should you use facial peels so that your skin can maximize the benefits offered. So let's justly quickly skim through the factors that you should keep in mind to make it a part of your routine:
The type of your skin – if you have oily skin or a lot of acne, then make sure that you make facial peel a part of your monthly regimen.
Your present skin condition– The frequency of the treatment highly depends on the current form that your skin is in. For deep pores and dark circles, you should have a consistent approach.
Skincare objectives– if you are a conscious person, then you should take your facial routines seriously and practice religiously. This will surely give you glowing skin for a lifetime.
Parting thoughts
Your skin is your asset, so you have to be very particular while looking after this important part of your body. Follow the no-compromise rule here and look for the best facial products. Opt for the one that goes well with your skin type and then, if required, take the opinion of an expert.
Once you get the hang of it, you will definitely enjoy the unmatched feeling that facial peels offer. So start your research immediately and get ready to welcome a younger and fresher you!
Also, if you think you have some more suggestions to add for skin-conscious people, please feel free to shed some light on them in the comments section below!
Author
Alycia Gordan is a freelance writer who loves to read and write articles on healthcare technology, fitness and lifestyle. She is a tech junkie and divides her time between travel and writing. You can find her on Twitter: @meetalycia
Related Videos about Is Facial Peel Good For Your Skin? :
Is Facial Peel Good For Your Skin?
skin peeling treatment at home, chemical peeling advantages and disadvantages, best at-home chemical peel for hyperpigmentation, what happens if you peel, your skin after a chemical peel, is chemical peel good for skin, chemical peels before and after, chemical peel pictures recovery, chemical peel side effects,