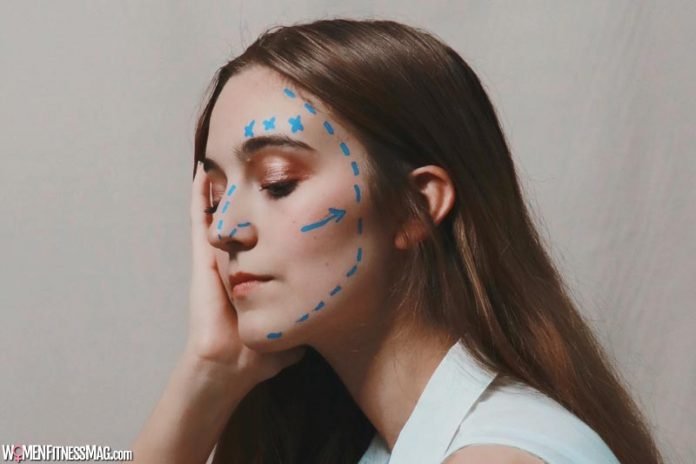 List Of Dos And Don'ts For Facial Cosmetic Surgery Patients : Going for cosmetic surgeries has become a trend.  Every year a lot of people whether young or old go for plastic surgeries. Undergoing facial cosmetic surgery is not bad but, patients must be aware of the outcomes, do's, and don'ts of it.
Before undergoing facial plastic surgery, you must choose your plastic surgeon wisely. Moreover, below we have curated a shortlist of some do's, and don'ts for those patients who want to undergo cosmetic surgery.
What to do List
Do good research before choosing your doctor


While doing the research check if your surgeon is well-qualified or not to perform the facial surgery. Check the below-mentioned things:

Is your surgeon a certified and experienced specialist?
Does your surgeon provide prior consultations before undergoing the cosmetic treatment?
Ask for before and after pictures of those patients who have previously undergone the same surgery from your doctor.
How active is your surgeon in performing these surgeries?

Listen to your surgeon


If you listen to your surgeon, there are chances that you can have early recovery. Your surgeon's advice is valuable, so never overlook it. Some doctors advise patients to stop nicotine dosage or smoking before undergoing cosmetic treatment. At that time, the patient must listen to them and stop smoking.

Have realistic expectations


No doubt, facial cosmetic surgeries can give you more youthful skin and a modified appearance. However, there is no such treatment that can make you look like 19 years again. So, your expectations from the treatment must be realistic. You can expect rejuvenated skin, an enhanced look of neck, face, and fuller lips. But you cannot expect to look like a copy of your dream celebrity.
What not to do List
Don't do it under someone's pressure

There is no need for you to go for it under any pressure because the cosmetic procedures should make you feel a better and enhanced version of yourself. Have your opinion and make yourself mentally and physically prepared for the cosmetic treatment.

Don't smoke, take alcohol or blood thinners

Do not drink alcohol or smoke 2-3 weeks before the surgery. Doctors advise abstaining from such activities because it may cause adverse effects. In cosmetic surgery, doctors advise you to remain fully hydrated for better results after surgery. Drinking alcohol makes a patient's body dehydrated and which can cause extra swelling. Doctors say a big "No" to smoking because due to smoking, blood's capability of carrying oxygen weakens, and blood flow can decrease too.

Don't consider cost as your decision of going for it.

Cost is no doubt a  significant consideration, but experience and certifications also matter. Investing in yourself for better results is a wise idea. When you spend on yourself, it is worth more than spending an extra penny. If the price seems a barrier, then start saving money for a few months and then go for it.
Conclusion
If you are considering facial plastic surgery, then find a perfect surgeon who is experienced and double board certified. Dr. Aynenchi is the only surgeon in the United States who is double board-certified in Otolaryngology and facial plastic surgery. So if you want to change or modify your appearance you can go for facial plastic surgery in Santa Monica. You can contact the clinic WESTSIDEFACE for an appointment.
Related Videos about List Of Dos And Don'ts For Facial Cosmetic Surgery Patients :
Plastic Surgeons Talking About Their Plastic Surgery
The 5 Biggest Secrets Plastic Surgeons Don't Want You to Know
What all are included under Aesthetic or Cosmetic Facial Surgery?
Top Plastic Surgery Trends
I Tried A Non-Surgical Nose Job
Rhinoplasty (Nose Job) Video Animation
List Of Dos And Don'ts For Facial Cosmetic Surgery Patients
facial cosmetic surgery cost, facial cosmetic surgery fellowship, cosmetic surgery prices, cosmetic surgery list, cosmetic surgery vs plastic surgery, cosmetic plastic surgery, plastic surgery face change,