10 Tips to Keep Your House Clean While Having a Dog : Having a dog in the house is quite awesome. Coming home after a long day to a small, (or large) fluffy dog is lovely.
However, what is not great is having to clean your house regularly to get rid of muddy paw prints off the floors and hair of the sofas. But with these simple tips on how to keep your house clean, even when you have a dog, the task will be a breeze.
Keep Your House Clean While Having a Dog
1. Keep Your Dog Clean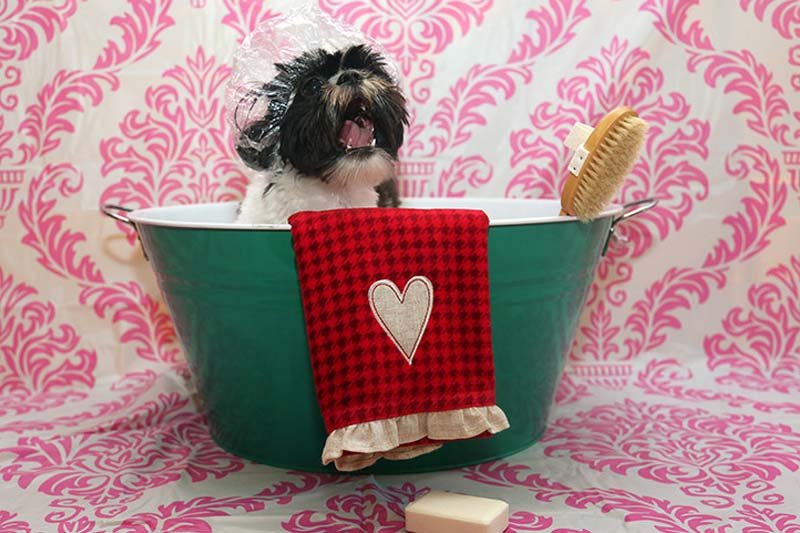 You need to set up a dog grooming routine. Dirt removed through grooming will save you from cleaning it when it is spread all over the house. While you don't need to use the best smelling dog shampoo too often, a quick wash down with warm water can make a difference. But, for better cleaning and hygiene we suggest you to use dog shampoo. Depending on the breed, your dog may also require de-shedding or trimming.
2. Keep Dirt and Mud Outside
Keep a shallow container with water by the door to wipe down muddy paws before your dog enters the house. Place mats at the entrance so as to keep dust and dirt outside. Train your dog to use the mat or to wait for you on the mat. Ensure that you dust off these mats to blow away excess dust trapped in them; this will ensure they trap as much dirt as possible every time.
3. Air Your House
If you have persistent dog smells in your home, open your windows and allow in some fresh air. Even on cold days, open your windows for several minutes; a ten-minute blast of fresh air will deodorize your room in a big way.
4. Set Up a Dog Cleaning Station
The laundry room is the perfect place to set up your dog cleaning station. You can also set it at the entrance way by having a heavy duty doormat, a water spray bottle for muddy paws, and accessible dog wipes and towels. You can also have a best shampoo for dogs or best flea shampoo for dogs here as well.
5. Buy a Vacuum Cleaner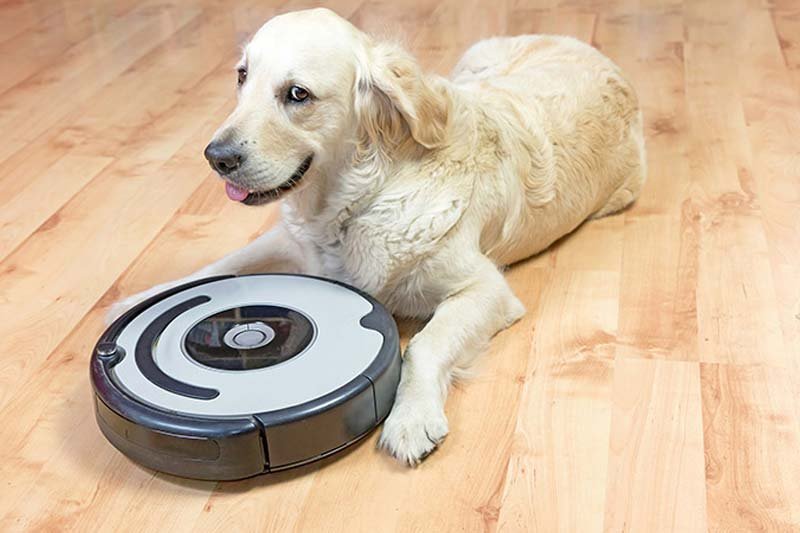 Look for an appropriate pet vacuum cleaner to help banish odors and pick up pesky hairs. You will need a vacuum cleaner with quality filters, powerful suction, and good brush action to pull out hair from surfaces. Make sure to buy a vacuum cleaner that suits your type of flooring, and if possible go for one that can tackle upholstery too. If your dog has a lot of furs, you will need to vacuum daily to keep your house in tiptop condition. Regularly clean out the filters too as dirt and hair clog the filter, thereby spreading the smell of pet hair to other areas where you vacuum.
6. Select Fabrics Carefully
When selecting fabrics opt for materials such as microfiber and leather that can easily be wiped down and cleaned off. Make sure to clean them on a weekly basis.
7. Clean Messes As Soon As Possible
When a spill occurs, clean them immediately. If you leave it for a long time, it might spread, smell, and stain. Also, your dog can come back to the spot and use it thinking that it is his toilet.
If your pet has accidentally messed, use products made specifically for pet messes. These products break down organic waste and neutralize odors. Avoid using cleaners with ammonia since they smell just like dog's urine.
8. Clean Often
Keep on top of the things by doing a little cleaning and tidying every day to prevent the buildup of dirt and dog hairs. This may seem like a constant battle, but it will make things easier in the long run. Little and often is the way to go.
9. Cover, Wash and Replace
Cover chairs and sofas where your dog spends most of its time with sheets and throws. This keeps dog hair and smells off your nice chair, and when they get dirty and messy, you can easily wash and replace them.
10. Hire Some Help
While this may not be an option for everyone, hiring professional cleaners once-a-month can keep your house clean. There are cheaper housekeeping services you can opt for; you don't necessarily have to clean every room; sitting room alone is enough.
There you have them, easy cleaning tips for keeping your house in tiptop condition. With these tips, you can tackle those messes easily and quickly and still have time left to relax.
Author
June is the founder of TobysBone, where she shares her passion for writing and love for dogs. She wants to help you deal with your dog's behavior issues, grooming and health needs, and proper training. Through her blog, you can find informative and reliable posts, tips and tricks, and a lot of interesting reads that will help you maintain a close bond with your furry companion.
Related Videos to Keep Your House Clean While Having a Dog:
How To: Keep a Clean House with Pets
HOW I KEEP A CLEAN HOME WITH DOGS & KIDS!
PET HACKS! | HOW TO KEEP YOUR HOUSE CLEAN WITH PETS!
dog mama cleaning routine
Is It Possible to Keep a Clean House With Pets? : House Cleaning Tips
Cleaning in the Dog House
Related Infographics:

10 Tips to Keep Your House Clean While Having a Dog
keeping house clean with german shepherd, how to keep house from smelling like dog, how to keep a house clean and organized, electrostatic mop dog hair, spotless paw glove, how to keep house clean with cats, how to keep a big dog clean, what do you do to keep the pet clean, Keep Your House Clean While Having a Dog