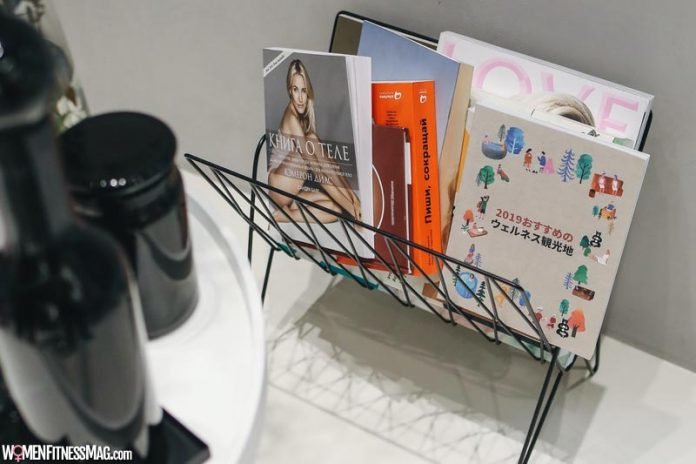 You may not know it, but magazine racks are an essential tool in your house. That's especially if you're fond of collecting various magazines. Well, there are advantages to having a magazine storage rack. It can actually make your area neat and clutter-free. In addition to that, it won't just be a simple storage option, but it can be a great addition to the overall aesthetics of your home.
There are various magazine racks you could choose from the market, and there are also things you need to consider when selecting the most suitable storage magazine rack. Well, it doesn't take long to choose the right design you wanted. So, here's a list of various magazine racks you might want to look into.
Ten Pocket Magazine Rack by Safco Products
With this type of magazine rack, you'll be able to display your magazine collection to your visitors with confidence. This magazine is sleek and eye-catching, which means it could be a great addition to your house. You also won't have to worry about getting your magazine storage scratched or chipped as it's made with a sturdy powder-coated finish.
In addition to that, it also has an airy and light design, which means it won't accumulate dust easily. With that, the maintenance could be manageable in the long run. Each pocket of the Ten Pocket Magazine Rack can handle ¾ inches or 5 pounds of printed content. It's not just magazines, because you can also store any printed content such as paper files and newspapers.
With these specifications, the Ten Pocket Magazine Rack by Safco Products is suitable for areas such as offices, classrooms, living rooms, and any other areas around your house.
Spectrum Diversified Seville Magazine Rack
Considered one of the most versatile magazine storage racks, the Spectrum Diversified Seville could accommodate different media types or items. It's not just that, because this storage rack can be a perfect choice to organize artworks, newspapers, paper files, and most magazines. The wires of this magazine rack are precisely spaced around the edges and made with solid material.
At first glance, it may look like the wires are placed widely, but they are actually just close enough to prevent any paper items or magazines from falling apart. With its minimal and sleek look, it could be a great addition to organize your magazines on this particular storage.
Steel Wire Magazine Rack by iDesign Classico
Magazine storage racks are mostly made of steel wire, but when it comes to iDesign Classico, it's not just about the steel wire, but it's also about the quality and durability. It's actually one of the best magazine storage racks in the market today. With its design, you can easily store and organize your magazine collection.
One good thing about this type of magazine rack is that it can be mounted on a wall. With that, you don't have to worry about cleaning the magazines on your floor. Aside from that, it could also be a great choice if you wanted to maximize your area's space. It's made with robust steel, thus explaining the durability, and finished with bronze to complement any furniture items.
Mesh Steel Deluxe Magazine Rack by YBM HOME
If you want to have a more practical approach in choosing the right magazine storage rack, the Mesh Steel Deluxe Magazine Rack by YBM HOME could be a perfect choice. With the same material used for canned goods, this magazine rack is also versatile. With its specification, it can be a great addition to the overall aesthetic of your house.
The material used for this magazine rack is meshed steel, which means you can buy it at an affordable price and can be worth the purchase.
Conclusion
Without a doubt, magazine racks are one of the essential storage options to keep your magazine collection organized. With this, you might not need to clean again your messy floor filled with magazines. As mentioned earlier, there are many choices when it comes to choosing the most suitable one. If you consider one of the options above, you might already have selected the perfect one.
Related Videos about Best Magazine Racks You Might Want To Know :
10 Best Magazine Racks
4 Best Magazine Racks You Might Want To Know
magazine rack wooden, magazine holder, magazine stand, magazine rack for office, newspaper rack, wall mounted magazine rack, modern magazine rack, magazine rack for home,