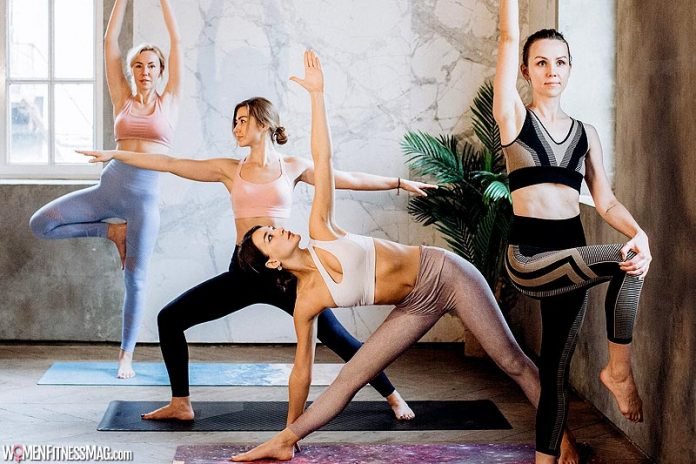 The Athleisure Trend Is The Hottest 2020 Fashion Craze : You might have noticed an increase in jogger pants or seamless t-shirts or hoodies among all kinds of people and genders. From fitness enthusiasts to entrepreneurs, the athleisure trend is slowly revamping everyone's wardrobes.
There are numerous reasons why it's catching on so quickly. One, its comfortable. Two, it's functional. Three, it has its own vibe. It combines a lot of street and pop culture and fuses them with new-age fabric technology.
Athleisure has been on the climb for the past few years. Companies like Gym Shark, Lululemon and SQUAT WOLF have flourished globally as of late. Plus, athleisure spread like wildfire because of the influencer scene. Most athleisure companies have a similar marketing approach, get your clothes in front of the right viewers.
This approach has worked wonders for the athleisure industry. So, what is so captivating about athleisure? We've got the insights you are looking for.
What Is Athleisure?
In simple words, its casual clothing. Now, think about how much you wear casual clothing. Clothing during a weekend class, running errands, lazy day at home, chilling with friends, and the gym.
Our usage of casual clothing outweighs all other types of clothing. Now, athleisure is contemporary casual clothing. Athleisure is a blend between fashion, comfort and functionality.
The athleisure trend is slowly evolving. While it started as fitness wear, it now encompasses everything from yoga pants to hoodies to seamless t-shirts. There are numerous styles, fabric compositions and fabric technology that make athleisure more than just clothes.
The History Of Athleisure
The athleisure trend has its roots all the way back to the 70's. This is also at the same time when incorporating fitness into daily routines started to become mainstream.
People had started to become more health conscious. Sports brands were also booming during this time. This is when people started experimenting with clothes with hopes to boost athletic performance. Afterall, people were taking all kinds of supplements just for a little boost, so why not clothes?
Synthetic fibers and combing fabric like spandex and nylon to create more comfortable clothing with durability. Nowadays, you can easily get your hands-on clothes that have moisture-wicking properties, 4-way stretch and a soft feel.
The athleisure trend seeks to make clothes that amplify performance.
The Rise Of Athleisure
Comfortable clothing has caught on a lot as of late. Workplaces are relaxing traditional corporate practices. Majority of them are transitioning to semi-casual and casual dressing in the workplace.
Athleisure being so comfortable was one of the reasons for it to become popular. Afterall, people are becoming less concerned about looks and more concerned about comfort.
Brands like Nike, Adidas, New Balance, Reebok and Under Armour are just a few big names that are a part of the athleisure industry. Even though they started out as only sportswear, they too were swept away by the athleisure trend.
Deirdre Clemente, a professor of History at the University of Nevada, said "Athleisure is the new casual". The numbers back this statement up too. In 2015, athleisure sales rose by 12% while the rest of the retail industry saw limited growth.
The entire athleisure industry is worth $270 billion according to Morgan Stanley. Lastly, the athleisure trend is going to see another 30% rise by the end of 2020.
3 Reasons Why The Athleisure Trend Won't Stop Growing
Comfort is subjective, but these reasons are convincing to make the switch if you haven't already.
Innovation:

This is perhaps one of the most attractive aspects about athleisure. Creativity is raw and there are no constraints for it nowadays. We are seeing some of the most amazing innovations in technology, travel, internet, and even clothes.

The goal of athleisure is still the same, to enhance athletic performance. To accomplish this goal, brands are constantly going back to the drawing board to find the optimal blend of fabric and combining it with fabric technology.

There are so many new things like Dry-Fit, odor control, and stretch capabilities. These aspects really boost the functionality of clothes.

Chill Vibes For Life

We have our favorite food delivered to our doorstep with a few taps on an app. Forget about food, we have clothes delivered to our doorstep. Ever since Covid-19 happened, many of us are doing full time jobs and careers from our homes.

This is to just point out that life is now more comfortable and laid back than ever in history. Everything has been made easy for us. You want to learn something, why leave your house? Just open YouTube or Google.

Advancements have added relaxation in our daily activities. It was bound to leak over to our clothing choices. This is why the athleisure trend is growing, because people want comfort first and then anything else.

Endorsement Game Strong

Very strong, tbh. The athleisure trend was blown up by the use of influencer marketing. What better way to reach people who would be most interested in buying your clothes?

Many brands targeted fitness enthusiasts, athletes and even amateur Instagrammers related to fitness. They would review, give out freebies and promo codes; everything needed to drive traffic back to the website.

With the right number of shout-outs, paid reviews, and selfies, any brand can develop its authenticity.
Join The Athleisure Side
Yes, this is Darth Francis, join the hottest fashion cult or wear bland clothing. Just kidding, but don't hate the athleisure trend unless you try it. You might be convinced that athleisure provides the best of functionality and style, but it's more than that.
Athleisure is a lifestyle. From high profile celebrities, CEO's and students; it has become the choice of clothes. You'll see it used in a lot of pop culture too, you catch them dancing in a music video here and there.
Be a part of the hottest athleisure trend because it's not going away anytime soon.
Related Videos about The Athleisure Trend Is The Hottest 2020 Fashion Craze :
2020 Activewear Trends (Sportswear Secrets)
Fashion Trends in 2020 Athleisure Wear
How To Style: Athleisure for Winter
Evolve Seamless Collection Try On Haul
Now You Lead
The Athleisure Trend Is The Hottest 2020 Fashion Craze
athleisure trends 2020, activewear trend forecasting 2020, fashion trends 2020, activewear trends 2019, activewear trends fall 2020, athleisure trends 2021, athleisure wear, activewear trend forecasting 2021,