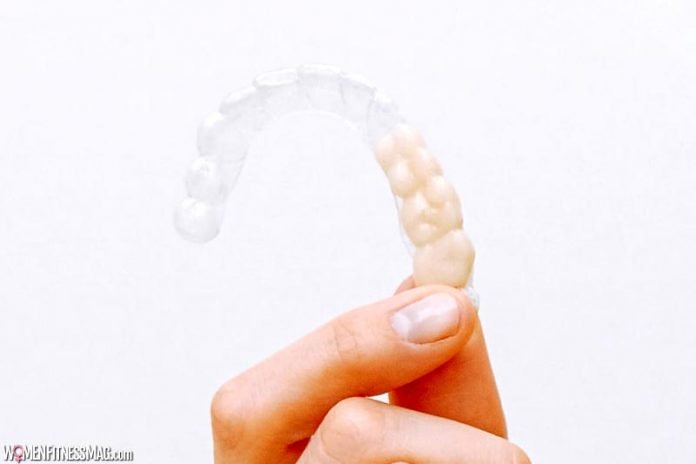 4 Clear Reasons to Choose Invisalign Over Braces : Our teeth are important to us and play a very prominent role in our daily life. They are critical to how we chew food and get our nutrition, help us form words and communicate and are part of our smile when we greet friends and neighbors. While some are gifted with perfect, white teeth a lot of us find that our teeth need some attention and care if they are going to serve us well.
If your teeth are not straight and you'd like to resolve those issues, then orthodontic procedures can help. This form of dental care can also help take care of gaps between your teeth and an over or under bite. In the past, orthodontics relied on metal braces to do most of the work. Now, fortunately, you can achieve remarkable results more gently by using an Invisalign clear insert to help correct your teeth.
Appearance
Traditional metal braces can alter the nice appearance of your smile and teeth, and turn your mouth into an overcrowded metal construction project zone. With Invisalign, you do away with all the brackets and wires.
The clear Invisalign tray is almost invisible and yet has the power to straighten and correct your teeth. Best of all, it takes less time than braces and won't ruin your smile for years to come.
Safety and Cleaning
When you wear conventional braces your mouth will contain bits of metal and wire that can easily scratch or cut the insides of your cheeks, tongue or gums. They can also affect the decaying of the teeth and it's easy to get food particles trapped in the metal structures and wires.
With Invisalign clear braces you eliminate the pain and danger of being punctured by metal. In addition, you can easily clean the clear tray by simply removing it and brushing it with toothpaste, then rinsing it thoroughly.
Freedom to Eat What You Want
As you can imagine, if your mouth is filled with metal then there are going to be many foods that you cannot eat. You may have to skip eating some of your favorite things, from popcorn and nuts to great candy, corn chips, hard taco shells, pretzels and even those hard cookies you love. Even worse you may have to cut a lot of your food, like thin crust pizza and sub sandwiches, into small pieces.
Invisalign allows you to bypass all of those problems. With its easy to remove tray, you can simple take the device out of your mouth and eat whichever foods you want.
Invisalign Corrections Are Gradual and Tailored to You
If your orthodontic procedure involves treatment with braces you'll find that your teeth feel a lot of pressure from the wires and tightening. It's more of a trial and error process than a science. With clear braces, your dentist will be able to develop a fully computerized treatment plan that lays out exactly what they are going to do to gradually correct your teeth.
Invisalign aligners work to shift your teeth slightly, in a step by step fashion. New liners are created on a regular basis so that your teeth are encouraged to gradually move into their new, preferred position instead of being forced into a quick change by braces. By using multiple aligners you can achieve tremendous, gradual results.
If you are looking to improve your smile and fix the alignment of your teeth, Invisalign clear aligners may be the perfect solution for you. Unlike traditional braces, they offer a proven way to address your orthodontic needs without pain, discomfort or unsightly metal in your mouth.
Related Videos about Clear Reasons to Choose Invisalign Over Braces :
Invisalign vs Braces – What's the Best Way to Straighten Teeth?
Invisalign Clear Aligners Vs. Traditional Braces
Invisalign or Braces?
Invisalign vs. Braces
4 Clear Reasons to Choose Invisalign Over Braces
Invisalign reviews, Invisalign diet, Invisible braces reviews, Invisalign attachments, Invisalign reviews 2019, Living with Invisalign, How long does Invisalign take, Invisalign what to expect,