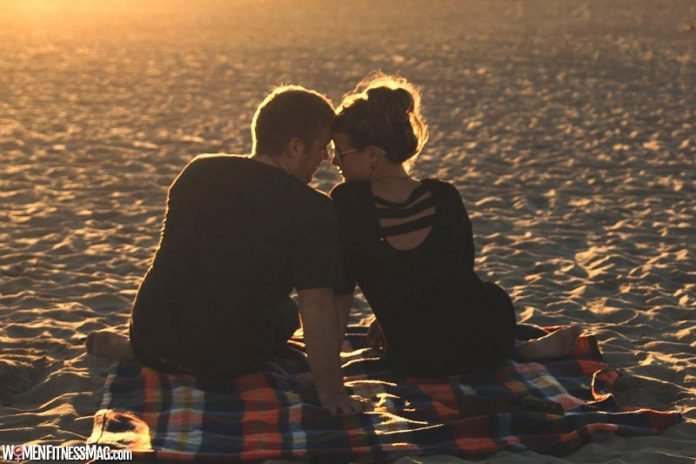 4 Things You Should Do Before Getting Back Into Dating : Whether you lose someone to death or breaking up, it can be really hard to exit or move past a previous relationship and then get back into the dating scene. Keep reading to learn 4 things you need to do before dating again.
Feel Better About Yourself:

Being vulnerable around somebody else is a lot easier if you already feel confident with yourself. Do anything you can to get back to this place before you jump back into dating. Reshape your own mental image of how you see yourself by doing things like following body-positive accounts on Instagram, eating healthier, getting more exercise, or just treating yourself to a new haircut.

Aside from confidence, getting back into dating is a big change, so physically altering your appearance can reflect the significance of things. Everyone wants to project outwardly when they suddenly feel like they're someone new or different. Having said that, don't do anything rash or permanent, like getting a tattoo. Opt for less-drastic changes, like a new hairdo, an easily removable piercing, some new threads, or a fresh makeup appearance. Perhaps talk to others on adult sex chatlines to build some confidence. All these can help you face the world once more with ease and confidence.

Let The Feelings Flow:

If your time away from dating or having a romantic partner around carries a lot of negative baggage with you, you might succumb to the temptation of burying your feelings. Skipping over the yucky stuff to the better feelings is certainly understandable, and even alluring, but you have to sift through your negative feelings to find out what's important to you, what you could less or more of, and what you truly value. It's these instincts that guide you to living a life that's consistent with your values.
Along the way, you might just discover that you personally need a partner that can keep pace with you when an argument gets intellectual, or perhaps you just need someone supportive of the career ambitions you have. It's only through the analysis and dissection of your feelings that you discover what your needs truly are.

Rely On Your Personal Support Network:

If your own feelings are too much to handle, then spend time with those you still care about. The right family and friends around you can help you get through the anger, pain, and despair in ways that are safe and healthy. When you have deep conversations with those that already truly care about you, then you're getting great practice at the vulnerability and listening that are necessary when you meet someone new. Even if you just visit a friend to complain about a bad boss at work, these chats can open you up about what you want and need. Just the simple admission of having a hard time in your job can help you put your needs out in the open.

Try Therapy:

This might seem like something obvious to try if you want to be more vulnerable and confident, and yet so many avoid this kind of self-care. It can help you get past a roller-coaster relationship for something more stable, or you might find that you really didn't deserve how others treated you previously. When you start to recognize your own self-worth and overcome your social anxiety, you can start learning how you can clearly communicate your feelings in healthy and productive ways.

Having friends is great, but a good therapist is a professional who can guide you down the right path. Therapy expands your vocabulary about emotions and feelings, as well as your ability to recognize and process them. This paves the path for being able to share your feelings with another person when you're ready.
Related Videos about Things You Should Do Before Getting Back Into Dating :
Dating After A Breakup: A Relationship Expert Reveals Her Secrets
How To Start Dating Again after a breakup | Online dating experience, dating advice + chit chat
Hey Steve: Getting Back To Dating
4 Things You Should Do Before Getting Back Into Dating
how to get back into dating after a long relationship, how to get back into dating after being single for a long time, how to get back into dating after years of being single, how to get back into dating in your 30s, how to get back into dating reddit, how to start dating, getting back into dating after divorce, how to start dating again,