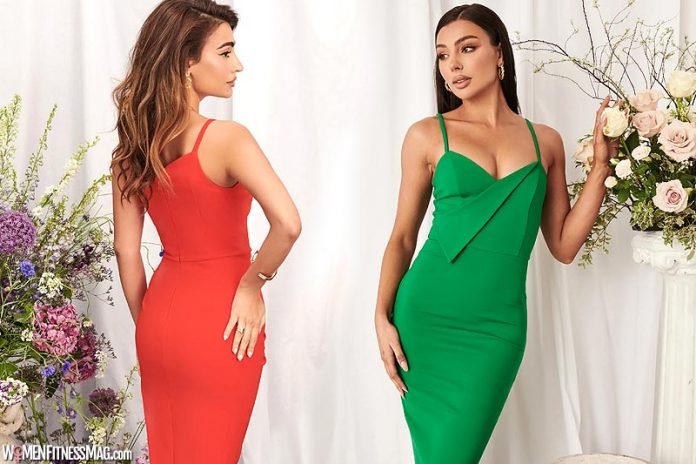 5 Things to Consider When Picking out Occasionwear : When it comes to dressing for your next party or big event, it can be hard to know how to dress.
With so many options available to you, it can be difficult to know which kind of outfit is appropriate for certain types of events or situations.
If you need to pick out a dress, there are lots of things you need to consider. The venue, time of year, duration of the event, dress code and how formal the event is set to be, all must be thought about when it comes to picking out your perfect pieces of occasionwear.
If you've found yourself struggling to find an appropriate outfit from your own wardrobe, here are five important things you should keep in mind when shopping around.
What is Occasionwear
Occasionwear is the clothes that you would wear to a special occasion. These occasions could be anything from baby showers and weddings to bridal showers and birthday parties.
The one thing that is common among all these occasions is that you will normally dress up a little more than you normally would – jeans and a t-shirt would definitely not be appropriate for these types of events.
Although some people love to dress up at any opportunity, many of us don't feel so comfortable when we have to step outside of our usual fashion comfort zone, which makes occasionwear a real skill that needs to be mastered.
However, there's no need to panic if you've received an invitation for an event coming up soon as dressing up for an occasion can be pretty simple when you know the right style tips to follow.
5 Tips to Pick Occasionwear
We've rounded up some of the best expert tips that will make dressing for a big occasion a breeze.
By using the following tips, we're sure that your outfit will be on point and you'll be turning heads for all the right reasons at your next fancy event.
Don't Wait to Shop Just at the Week Before

We all live busy lives, which can often mean that we wait until the very last minute before we start shopping around for our occasionwear – however, this often means that you rush your decision and end up with something you would have never purchased otherwise.

You may also be limited when it comes to your options. For example, some online stores may not offer speedy shipping, and you may not have time to go to your local shopping centre to try things on.

Keep the Dress Code in Mind

You should always choose your occasionwear for the dress code in mind. For example, wearing white to a wedding is not the best sustainable fashion idea, or being too underdressed for a black-tie event could also turn heads for the wrong reason.

Most people will indicate what the dress code is when they invite you to an event, so it should be fairly easy to follow it.

If they haven't indicated a dress code, you can assume that you can dress however you like. In this situation, you can dress depending on the event type.

Shop in the same Season of the Event

It's important to also consider what time of year the event is taking place in. For example, summer party dresses will look very different to the styles of dresses you'd wear in the autumn or winter.

If your even is in the summer months, you may want to choose midi or mini styles that can help keep you cooler, and experiment with bright or pastel colours. In the winter you may look for longer dresses with sleeves in deeper shades.

Choose Your Look with Accessories in Mind

Accessories can instantly change the whole vibe of your look so, when you're searching for the perfect dress, you should also think about how you're going to accessorize it.

With most dresses, you can keep it pretty simple with a necklace and some rings whereas if you're wearing an embellished dress, you may not want to wear any accessories at all.

Finally, you'll want to complete the look with a killer pair of shoes, so make sure you're choosing colours that compliment eachother.

Pick the One You're Comfortable With

Most events can last quite a few hours, so our final tip is to always choose something that you're going to feel comfortable in.

When you're feeling comfortable, you'll be your most authentic self, and because of that you'll be able to have much more fun.

You also shouldn't feel pressure to go too far outside of your comfort zone, your own style is important!
Time to Choose!
Now that we've taken you through all of our top tips to finding the perfect occasionwear for your next event, it's time for you to start shopping!
How do you go about picking your occasionwear? Let us know in the comments!
Related Videos about Things to Consider When Picking out Occasionwear :
5 Things to Consider When Picking out Occasionwear
types of occasions and what to wear, name 5 types of dresses and the appropriate occasion for them, what should one consider in dressing up for an event and why?, pictures of clothes for different occasions, how to dress simple but stylish, why do you wear different clothes for different occasions, clothes for different occasions,