5 Tips for Choosing the Best Blender for Your Kitchen : A blender is an important device and quite common in many homes and even businesses. Anyone who has ever owned a blender will tell you that once you start using it, you never want to look back and you might want to us. It makes things easier around the kitchen; talk of making protein shakes, smoothies, soups, among others.
However, not everyone knows how to go about choosing not only the right but the best personal blender. The number of blender models keeps increasing. In addition, there are different types of blenders sold in the market, something that may leave one challenged while choosing a good blender. Nevertheless, choosing a best blender should not be difficult at all. Here are some of the tips to help you choose the best.
What are its features?
One of the most important things you should look for in a blender is its features. You want the best appliance for the kitchen, something that has a sturdy, stainless steel blade so that it can be efficient when crushing, it has sufficient power that can allow you to prepare your food easily and efficiently, its blade is easily removable so that you will have no struggle cleaning it and its grip is excellent. These are some of the features you should not ignore.
Price
Before you choose a blender, consider the budget you have set for it. Invest in a good blender, you will never regret it. You can consider a high-end one since its quality is the best if you have some amount you can spare. However, do not break your bank in order to get the most recent or the most expensive brands around. You can still find the best personal blenders with the budget you have set.
What type of cooking do you do most of the time?
You can find two types of blenders in the market nowadays; the hand blender and the jar blender. Each of these works differently. Before purchasing one, know the needs you have first. This will ease your burden since you will know what to go for. If you want a blender for performing small tasks like blending small batches or mixing, a hand blender will be fit for this. On the other hand, puddings, smoothies, ice crushing, and other big tasks can be performed well using a jar blender.
Warranty
No matter how a good a bland seems to be, never ignore the warrant part. If a blender doesn't have one or its warranty is less, look for another model with a warrant that covers damages, blade change, etc.  Remember that this is an asset you are investing on and therefore you should be clear on its warranty and everything else covered by it.
Pitcher size
Among everything else, the pitcher or the jar size of the blender should be appropriate. For example, do not buy a smaller-sized blender if you have a larger family. Consider a 64-ounce blender for such a family while a 32-ounce jar will be suitable for a small family.
Conclusion
With these tips, it will be easy to choose the best blender for your kitchen. You will wonder how you survived without one in the first place. You will be able to make healthy fresh juices, smoothies, gourmet, and others, at the comfort of your own home.
Related Videos about Tips for Choosing the Best Blender for Your Kitchen :
Blender Buying Guide (Interactive Video)
How to choose a blender
How to Choose a Blender (3 steps)
Related Infographics about Tips for Choosing the Best Blender for Your Kitchen :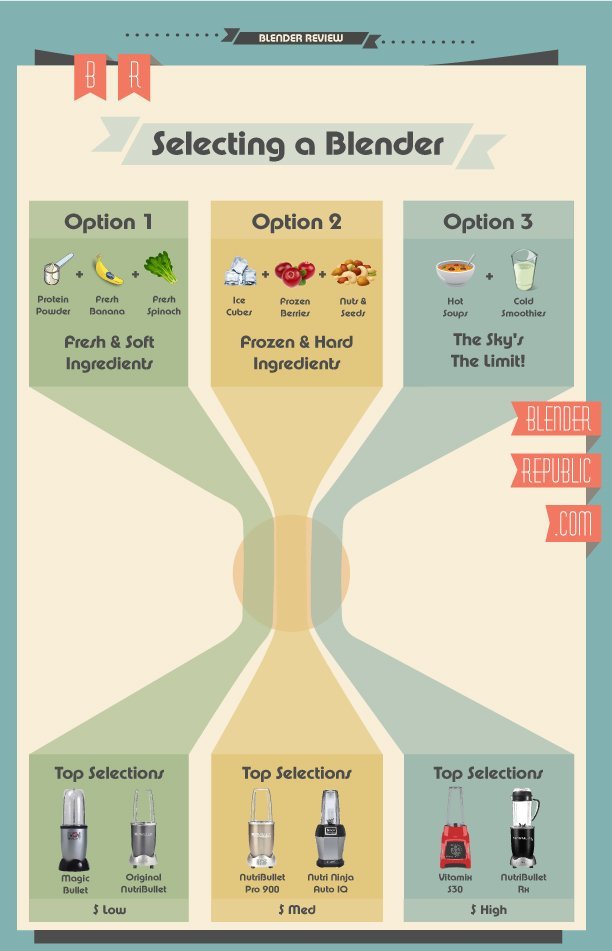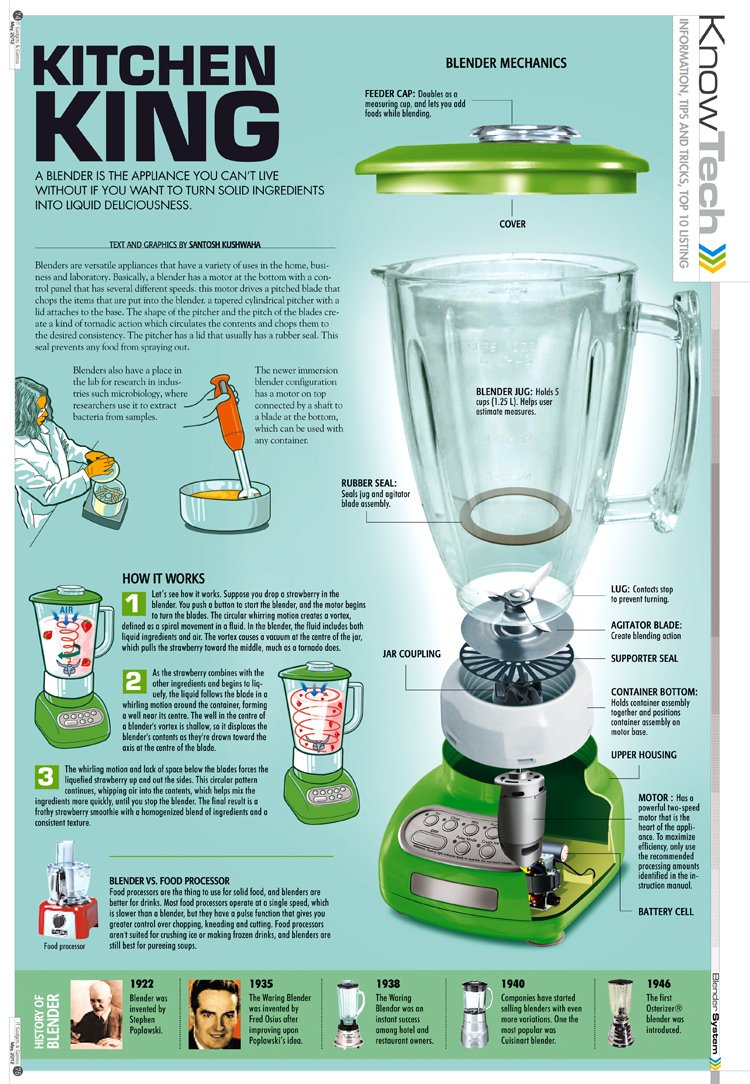 5 Tips for Choosing the Best Blender for Your Kitchen
best blender for the money, best blender 2018, best juice blender, vitamix blender, blender for sauces, best personal blender, features of a good blender, ninja blender,