5 Tips For Getting Your Workouts Back On Track : Getting back on track after taking a break can be challenging. The task can seem daunting and impossible. Unfortunately, the longer you wait, the worse that feeling can get.
Fortunately, you aren't alone: many people around the world are experiencing this issue right now. Here are five helpful tips for getting your workouts back on track after taking a break.
Improve Your Holistic Health
The actions you take between training sessions are just as important as the workouts themselves. Give your body what it needs to perform by improving your holistic health. Focus on the three pillars of training support: stress management, nutrition, and sleep.
For many people, exercising is a form of stress management. If you've been unable to exercise, you've likely felt out of sorts. Practice other mindfulness and coping skills to help manage your stress and keep your hormones in check.
Nutrition is another important area when trying to get back into a routine. Your body needs fuel to perform well without feeling sluggish or bogged down. You also need adequate nutrition to recover from your workouts and mitigate muscle soreness to stay consistent.
Finally, sleep is one of the most important things you can do to support your training. Focus on getting enough sleep to give you the energy you need to workout and recover afterward.
Take Small Steps Forward
Don't jump back in all at once. If you haven't been working out consistently, your body will react poorly to being thrown back into things. Instead, slow down and take small steps forward.
Rather than trying to go back to the gym every day, make a goal to get there three days in one week. Once that becomes a habit again, start to scale up. If getting to the gym isn't possible, pick up a home workout from  FitGid – Your guide to a healthier and happier life through fitness and sport.
The same applies to the intensity of your workout. If you haven't been running, take it slow and keep the distance reasonable on your first few days back. If you're hitting the weights, don't jump for your max right away.
Create Routines
Create new routines that suit your schedule— especially if your life has been disrupted by lockdown and pandemic protocols.
Preparing for your workout before it's time to start sweating can make a huge difference in your commitment and consistency. For example, setting out your gym bag or training gear the night before a morning workout will help you start the day right.
Perfect Your Time Management Skills
No one feels as though they have the time to workout. On the contrary, they make time to workout. Take a look at your schedule to determine the best time of day for your training. Then, shift things around and schedule your workout like an appointment.
If you have a varying schedule, sit down and look at the week ahead to plan your training times. If time is limited, look at how you can scale back your normal workout to suit your schedule. Remember that a partial workout is better than nothing.
Find Support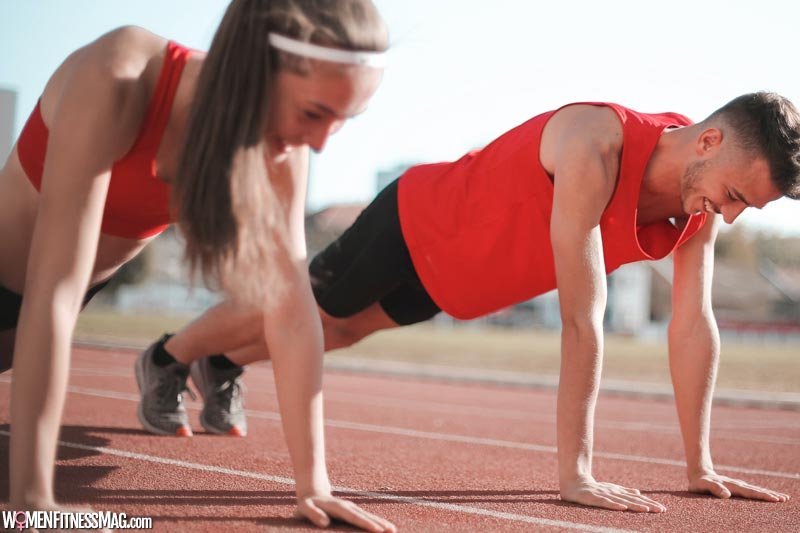 Finally, find people who support your goals and want to see you succeed. Finding a training partner or accountability buddy with similar goals can help you stay engaged and focused. By committing to someone else, you'll feel obligated to overcome your excuses and get back on track.
If you don't have a local friend with similar interests, look for online support. Using social media groups and apps like Meetup can help you connect with like-minded individuals.
With these five strategies, you can get your workouts back on track and achieve your fitness goals.
Related Videos about Tips For Getting Your Workouts Back On Track :
How to get back on track with working out
6 MUST KNOW Tips To Get Back On Track | Healthy Lifestyle
GETTING BACK ON TRACK | Tips & tricks
10 Tips to Get Your Diet + Exercise Back on Track! | MY HEALTH RESET
HOW TO GET BACK ON TRACK // Top 5 Tips // Full Body Workout
Get BACK on TRACK + Crush Your Fitness GOALS!
5 Tips For Getting Your Workouts Back On Track
how to get back on track with diet and exercise, how to get back on track fitness, getting back on track fitness quotes, how to get your life back on track after losing everything, how to get back on track when you feel lost, how to get back on track with work, getting back on track meaning, getting back on track quotes,