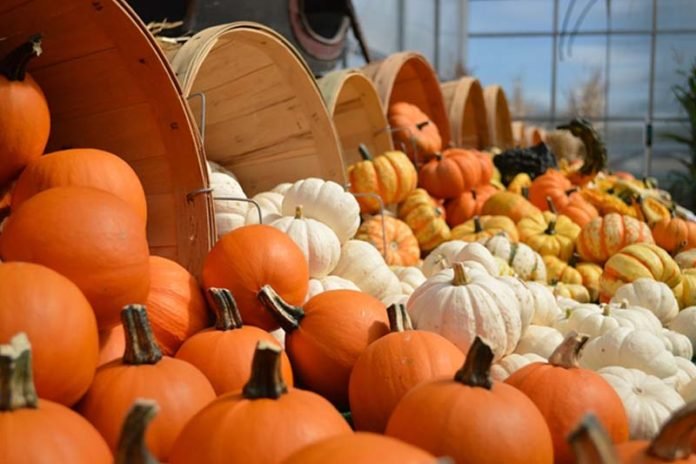 6 Fall Vegetables That Can Boost Performance : If you're a bodybuilder, an athlete, or simply someone that's enthusiastic about their fitness routine, then you care what you put into your body. You realize that what you get out of your body has everything to do with what you put into it. You no doubt consume more than your fair share of fresh fruits and vegetables as well. Still supplements like testosterone boosters play an important role. You must read the testosterone booster buying guide before making a purchase so that you can choose the best.
Now that fall's here, it's time to get excited about welcoming an entirely new selection of seasonal produce into our lives and onto our menus. Naturally, every veggie that's in season now would make a great addition to a healthy, balanced diet. However, the following are especially recommended for those who would like a little extra help with their performance to boot.
1. Beets
Beets are more than just a delicious addition to a fall soup or the perfect accompaniment to that roast you've been dreaming about. They're also considered to be one of the world's healthiest foods, as they're rich in essential nutrients like Vitamin C, folate, potassium, and dietary fiber.
Potassium in particular is key when it comes to optimal muscle and nerve function, so it's a must-have if you're active, training, or focused on performance improvement. Beets are also high in dietary nitrates, which help your body better handle its oxygen needs during rigorous exercise.
Beets make colorful, delicious additions to your favorite juicing recipes, so beet juice is understandably a popular way to enjoy these beauties. However, if beet juice isn't really for you, try dicing them, tossing them in olive oil, seasoning with a little sea salt, and roasting them for a wonderful addition to any meal.
2. Pumpkin
Pumpkins aren't just the first veggies that come to mind when most people think of fall. They're also performance powerhouses that deserve a spot on any active person's seasonal menu rotation. Not only are pumpkins rich in important dietary fiber, but they're packed with nutrients like Vitamin A, several of the B Vitamins, and the powerful antioxidant selenium.
Pumpkin seeds are rich in essential healthy fats and nutrients, making them the perfect healthy power-up when it's time for a snack. However, you shouldn't ignore that beautiful orange flesh. It's good for a lot more than pie filling! Try roasting yours for use in a seasonal pumpkin hummus or combine with other seasonal veggies in a delicious soup that's sure to warm the soul once the temperature drops.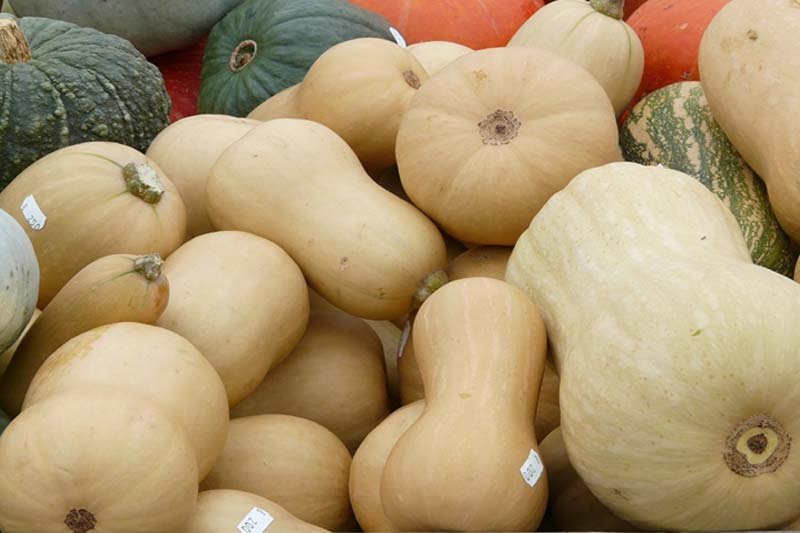 3. Winter Squash
Despite their chilly-sounding name, winter squash of all types are already coming into season in the early fall, so you should be seeing them at your local farmer's market any day now. All winter squash are rich sources of magnesium, potassium, Vitamin A, and Vitamin C.
They're also noteworthy for their high pectin content. Pectin is a soluble vegetable fiber that helps the body maintain optimal glucose levels. When your glucose levels are balanced, you're better able to sustain those long-lasting energy bursts you want at your disposal during a workout or an especially active afternoon. That said, winter squashis best consumed before your workouts if you're hoping to tap into its performance benefits.
Add it to your morning smoothie for a nutrient-packed treat or enjoy it roasted, steamed, or sauteed as part of a light but filling lunch. As with pumpkins, you can roast winter squash seeds and keep them on hand so that there's always a healthful snack within easy reach.
4. Brussel Sprouts
Not everyone is a fan of the humble Brussel sprout, but we strongly encourage any active person or athlete to give it a second chance. Brussel sprouts are nutritional powerhouses that are packed with essential nutrients like Vitamin B and dietary fiber. They also contain high levels of Vitamin C, essential for warding off those seasonal bugs, and antioxidants to help you keep your system purified.
Brussel sprouts really come to life when roasted in the oven. Try drizzling yours with olive oil, seasoning lightly with salt, and roasting them until beautifully caramelized. This not only brings out their delicious natural flavor, but lends them a pleasantly crispy texture as well. Brussel sprouts are also an excellent addition to salads. Just shred them as you would cabbage and combine with all your favorite fixings.
5. Mushrooms
Mushrooms aren't just nutritious and very much in season right now. Their earthy, umami-rich flavor profile and meaty texture make them incredibly versatile as well. They're high in essential Vitamin D, as well as rich in antioxidants, so they'll keep your body performance ready all fall long. They're also easy to add to your diet, as they're fantastic in a variety of different dishes.
Add mushrooms to your morning omelet as a flavorful way to dress up an old standby, or include them as a secret ingredient the next time you whip up your favorite marinara sauce. Mushrooms are also excellent substitutes for meat in any dish, so make sure you have plenty on hand for Meatless Monday.
6. Yams
If you love potatoes but are in desperately need of an alternative that really packs a performance-enhancing punch, then look no further than yams. Yams are especially rich in Vitamin B6, which aids your body in the metabolism of protein – perfect for anyone focused on strength training or muscle building, especially those on high protein diets. The more protein you consume, the more B6 you're going to need!
Baked yams make amazing accompaniments to roast meats like chicken, turkey, or pork. They also pair well with other vegetables in a variety of different recipes. Add them to stir fries or to air fried, mixed vegetable dishes, soups, chilis, and more to add a mildly sweet flavor to the mix. Sautee some for inclusion in frittatas for a delicious, nutritious brunch item.
Invest in your health even further by making sure you purchase quality, locally grown, organic produce whenever possible. You may also want to consider adding high quality recovery items to your diet, such as power bars and energy chews. Just make sure you purchase from a good quality merchant with a reputation for selling reliable, healthful, performance-conscious products. You'll be feeling stronger and more energetic in no time flat!
You can also grow these vegetables in your own lawn, if you have your own, or your at your backyard. For this, you may need good lawn movers, best weed eaters, good string trimmers for your lawn maintenance. Then, you can have your own organic fruits and vegetables.
6 Fall Vegetables That Can Boost Performance
foods that boost testosterone levels, foods that lower testosterone, testosterone foods to avoid, 5 high testosterone foods you must be eating, testosterone killing foods, foods that boost testosterone and lower estrogen,
foods that boost testosterone fast, foods that increase testosterone in females, fall vegetables recipes, fall vegetables side dish, fall vegetables texas, fall vegetables zone 9, fall vegetables nc, fall vegetables georgia,
fall veggie crossword, vegetables to plant in september, fall vegetable side dish recipes, roasted fall vegetable recipes, fall vegetarian entrees,
fall vegetable recipes healthy, fall vegetables list, fall squash recipes, fall salads, fall appetizers,
6 Fall Vegetables That Can Boost Performance