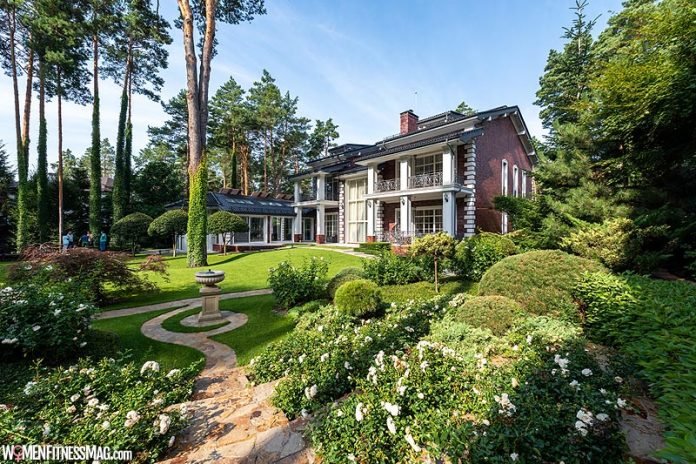 6 Green Remodeling Tips for an Eco-Friendly Home : Gone are the days when eco-friendly renovations were considered expensive and time-consuming. Technology is at its boom today and so are the awareness campaigns.
Thankfully, many people are now realizing the environmental impact and are ready to take positive actions. Therefore, several homeowners are successfully practicing the green remodeling of their houses. You can also do the same. Wondering how? Read the tips below:
Perform a Comprehensive Energy Audit

Before making any changes, we first need to see what is the current position of our house. The energy audit will tell us the amount of energy that our house consumes as well as wastes.

It will help in determining the amount of energy that you can save after implementing the green tactics. Commonly, many of us have no idea about the amount of energy we waste. But you can always perform an energy audit.

Call an expert to do this job. For the gas inspection, you can call a certified gas expert from a gas safe company. This person will check your gas safety certificate, perform a detailed check of appliances, and give suggestions.

This certificate will tell you if your appliances aren't safe to use or if there is gas leakage in your home. Besides energy saving, this step is also important for your safety.

People can obtain gas safety certification cp12 or any part of the UK that they live in very easily. You can even get provided with a gas safety certificate in any country that you live in by your local gas company.

Go For Eco-Friendly Windows

If you are worried about the results of the energy audit, it's time to make some improvements. You can replace the old windows with energy-efficient windows. Such windows can drastically reduce your energy consumption.

At times, gaps in the windows are the main cause of using more energy. Apart from it, the material of windows also has an environmental impact. For instance, people might recommend cellular PVC if you ask them about energy-efficient windows.

Undoubtedly, the windows are great in saving energy. However, they are made from a material that is bad for our environment. PVC material releases toxins into our environment.

Here are some tips for buying windows that save energy and are better for the surrounding:

Though expensive, windows with double and triple pane glass are ideal for insulation. They can retain heat, thus reducing the use of the heating system.
Timber windows are an excellent choice for an eco-friendly home.
Aluminum is a recyclable material and you can use windows made from it.You can also purchase online by searching for a company that provides environment-friendly glass windows.

Choose Local Goods

Though many online sellers are present, the locals are always the best. Unfortunately, people are not aware that internationally shipped products are not green. They require transportation, which is bad for the planet.

Apart from it, local manufacturers are well aware of the climatic conditions. They produce goods accordingly and you have to pay less. Other products cost you more as the transportation expense is included in them.

Furthermore, in case of repairing, you don't have to worry. Since the goods are local, you need to travel less. Another great benefit of using local products is less waste. Yes, when an easy repairing option is available, people will go for repairing instead of discarding.

In short, be it a window or a door, heating system, or gas appliance, always consider locally available items.

Consider Low VOC Paints

When it comes to remodeling a house, paint is mandatory.  Most people have no idea about the volatile organic compound in paints. They use high VOC paints, which is bad for the environment. These paints have solvents made from petroleum.

Firstly, petroleum is a renewable resource, and using it in interior paint will be a waste. Secondly. Petroleum solvents have emissions in the air, which are harmful. They reduce the quality of indoor air and increase pollution.

Alternatively, low VOC paints are available. As per Digital Point, these paints use less petroleum and more water as solvents. Therefore, the number of emissions is less.

Undoubtedly, there is a difference in finish. High VOC paints come with a glossy finish whereas low VOC paints might have cracks. Thankfully, many paint companies are working to increase the quality of low VOCs. Until any improvement, some compromise for the betterment of the environment is justifiable.

Create a Home Design with a Passive Solar Concept

Installing solar panels is a smart tactic to save your electricity expense but you need to do a hefty investment for it. For those, who are unable to spend a huge amount, passive solar strategies are available.

Yes, there are many ways through which you can use sunlight to heat up your home in winters only. You can plant deciduous. This plant has the property of keeping your home warm in winters and cool in summers.

Likewise, you can use blinds and shades. Put them on during summers and warp them up in winters. Moreover, heat-reducing glass windows are also available.

Insulation is Mandatory

Even if you do all major changes for a green remodel, some minor things are always important. Insulation is one of them. The gap in the walls, which is often called a wall cavity, can be a big reason for energy wastage.

Don't forget to get an insulation expert to get this job done. A professional will fill the gap and then seal it. Once the process is done, you will notice a remarkable difference in the winter season.
Conclusion – Green Remodeling Tips for an Eco-Friendly Home
All in all, green remodeling can be easily done with just a few tips in mind. You need to do an energy audit first. Then, you can purchase eco-friendly windows, get insulation work done, and create a passive solar design.
Also, don't forget to use only low VOC paints and support local goods. With these tips, you can create a green home that is ideal for your family and the planet.
Author :

Myrah Abrar is a computer science graduate with a passion for web development and digital marketing.
Related Videos about Green Remodeling Tips for an Eco-Friendly Home :
6 Green Remodeling Tips for an Eco-Friendly Home
eco friendly home improvement products, green home remodeling tips, eco friendly home improvements, affordable eco friendly home renovations, green house remodeling, best green home improvements, green your home, energy efficient house renovations,