6 Home Maintenance Projects This Fall : Any change in season is the perfect opportunity to get some updates done around the home. When winter turns to spring, for instance, home maintenance involves a lot of checking for the damage snow has done. Closer to the warmer months, a house needs constant upkeep on the grass, garden, and trees. And with the approach of colder days, a whole new checklist for home maintenance is necessary.
What are the most essential home maintenance projects that one must do this fall? For those who don't know where to start, take a look at the following list and tick them off one by one.
Start with the Grounds


Fall means leaves. There's no getting away from them. For this reason, one of the home maintenance projects that is important to tackle in this season is raking. If this sounds like a huge chore, there's always an option to involve the kids and make raking fun.

An excellent alternative to raking is actually just mowing over the leaves once a week. According to research, this actually breaks down the leaves and will provide nutrients to your yard. Whatever you do, do not just ignore the leaves piling up in your yard as this can lead to even bigger headache as the days get colder.

Focus on Gutters, Downspouts, Pipes


With the seasons turning a lot wetter, your gutters and downspouts will need to be cleaned. As much as possible, keep them clear of leaves and debris before winter sets in. It's not fun and cheap to have to deal with clogged and frozen gutters and downspouts.

While in the subject of pipes, it is also highly recommended to update your pumps just in time for the colder seasons. Some households have grinder pumps for waste fixtures. These type of pumps help liquefy solids into small particles, eventually avoiding clogs in the long run.

Have Furnace or Chimney Professionally Checked


With the weather turning, furnaces and chimneys are about to get more use. Before putting them through the ringer, have them serviced by professionals. A furnace running in tip-top shape means saving on power consumption.

For the same reason, having the chimney inspected and cleaned is also another home maintenance project that you must focus on this fall. Before using any equipment that gives off heat, it is essential to have them checked thoroughly first.

Seal Any Hole to Keep the House Warm


Weatherstripping is a must-do when the leaves start turning a more golden hue. With the weather becoming damper, you don't want any of the outside elements affecting the quality of your home and your life.

To be safe, get some mold testing done before sealing the windows, door frames, AC unit windows, and other openings. Having indoor molds can pose as a large health threat for the whole family.

Have Dryer Vent Inspected and Cleaned


Dryers cause several thousands of fire each year. Many of these disasters happen during the colder months. This is due to lint that has piled up in the dryer. Because of the cold weather, static electricity increases and can ignite a fire in the dryer. Many duct specialists can take care of dryers efficiently and make any home safer during the colder months.

Stock up on Winter Supplies


It would be unfortunate to be caught up in unfriendly weather with nothing to help keep everyone in the family warm and safe. Stocking up is a fall home maintenance project that is especially urgent for those who live in a place with harsh winters. Other things to stock up on include snow shovels, ice scrapers, emergency kits for the car and home, and ice melt that's pet and plant-friendly.
By following these 6 home maintenance projects this fall, there is no doubt that dealing with colder seasons will be a breeze. Stay one step ahead of unpredictable weather to avoid dangerous and potentially-costly problems.
And once these projects are done, don't forget to enjoy the season. The sceneries are breathtaking this time of year. Don't get too caught up on home maintenance projects that you let the beautiful autumn season pass you by.
Related Videos about Home Maintenance Projects This Fall :
Home Maintenance: Get Ready for Winter/Fall Home Maintenance
Caring for Your Home – Fall Maintenance
22 Fall Home Maintenance Tips
4 Must-do Fall Home Repairs
Fall home maintenance tips
Top 10 Home Maintenance Tips for Fall!
3 Easy Fall Home Maintenance Musts
Related Infographics about Home Maintenance Projects This Fall :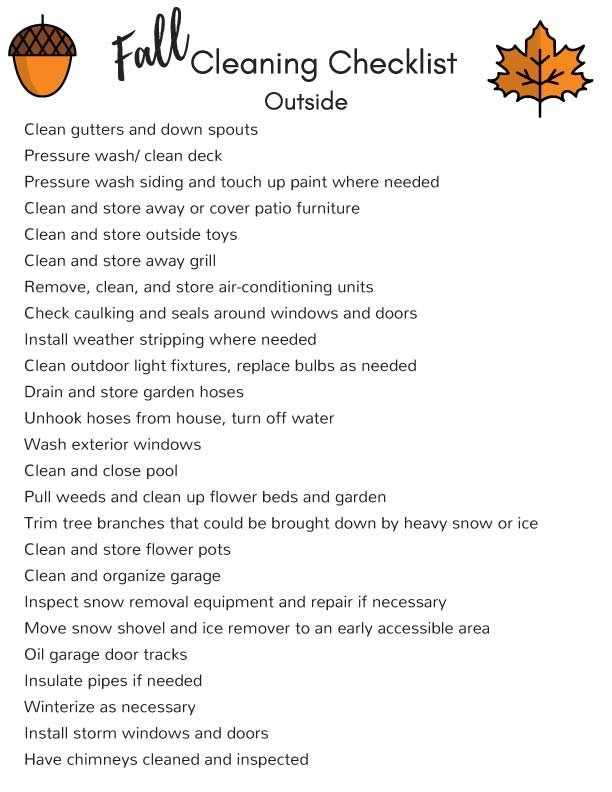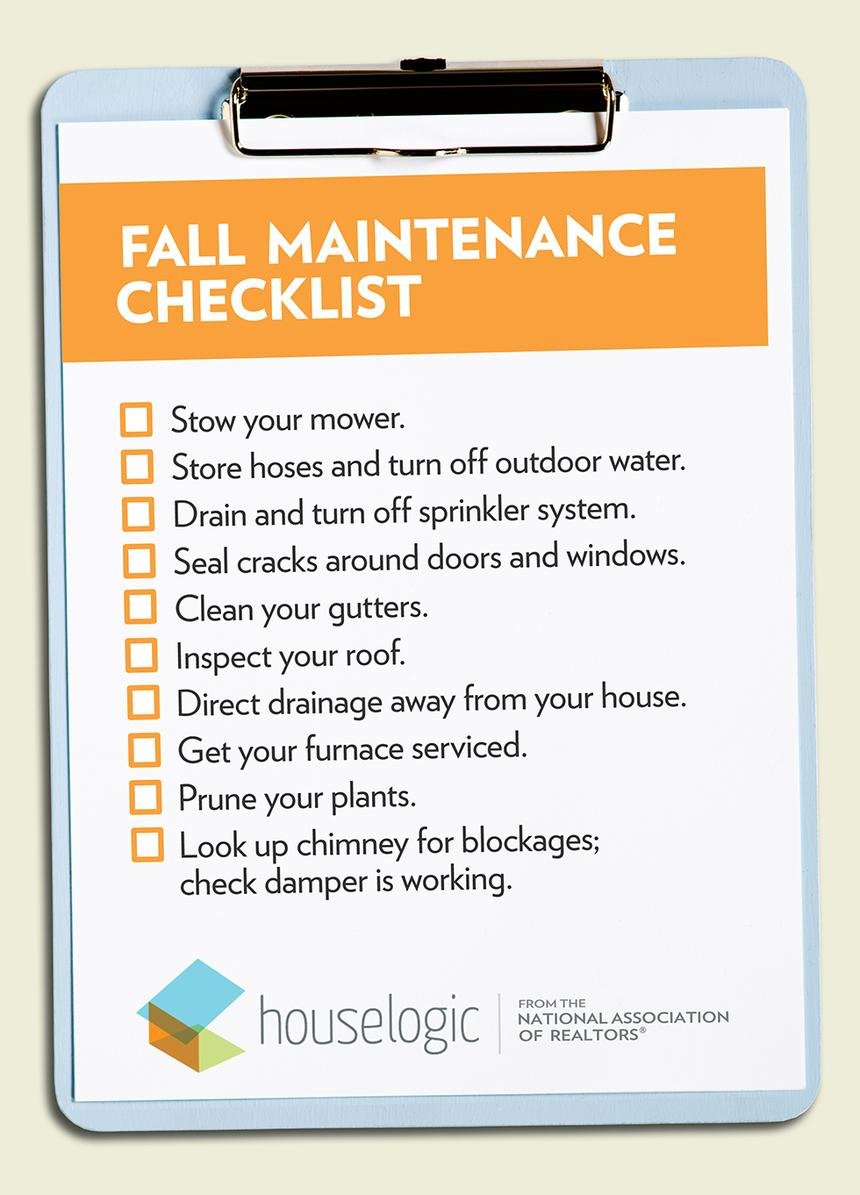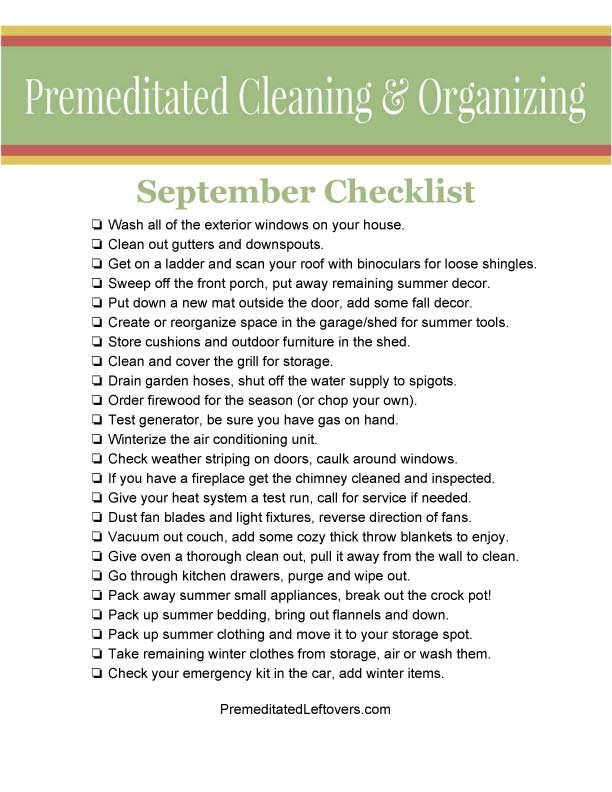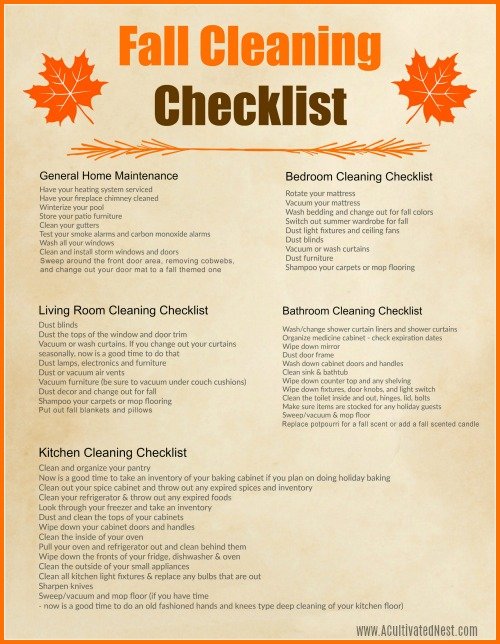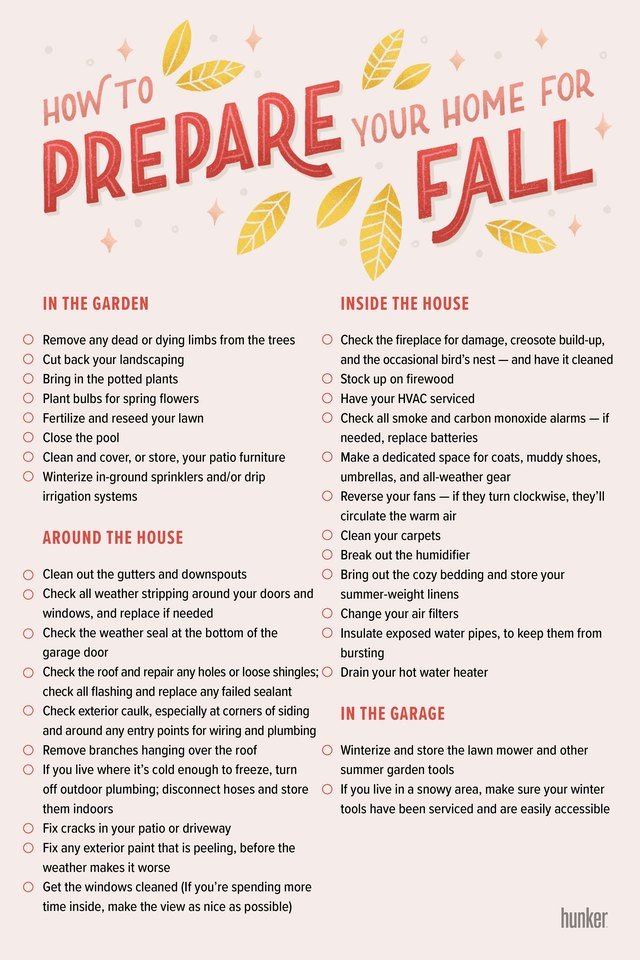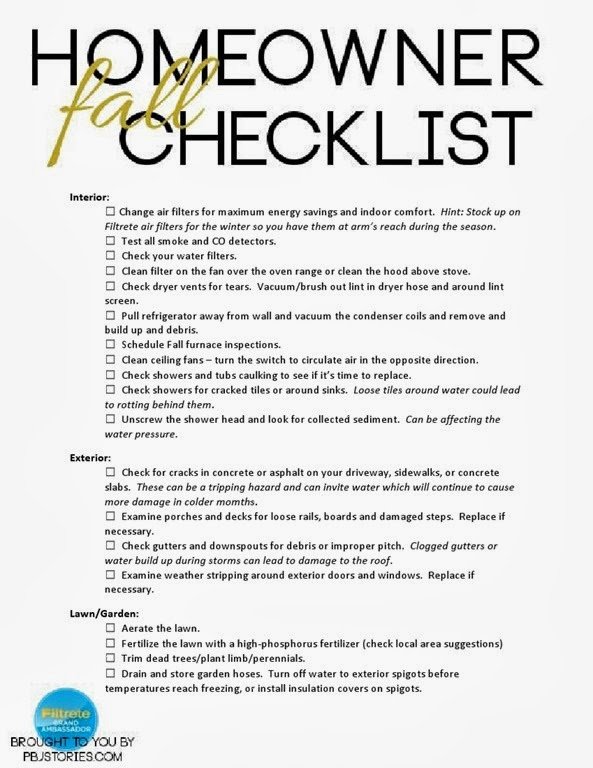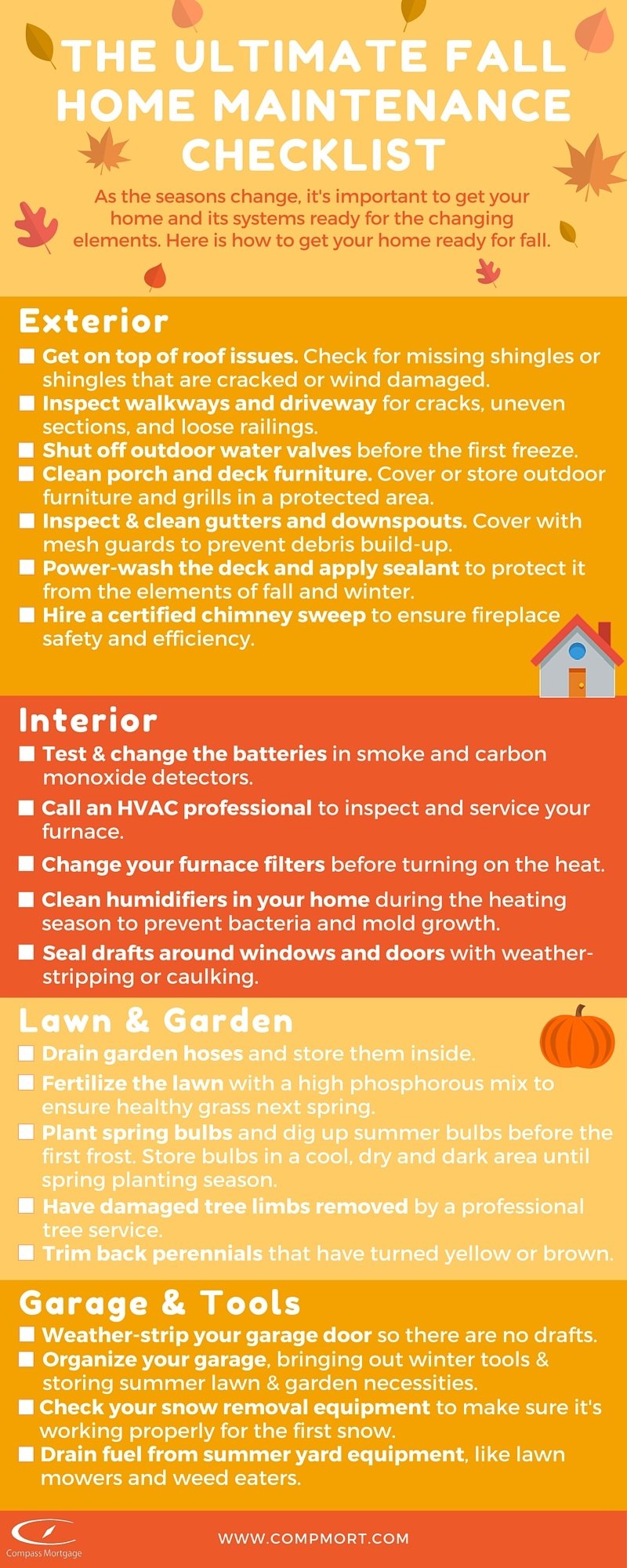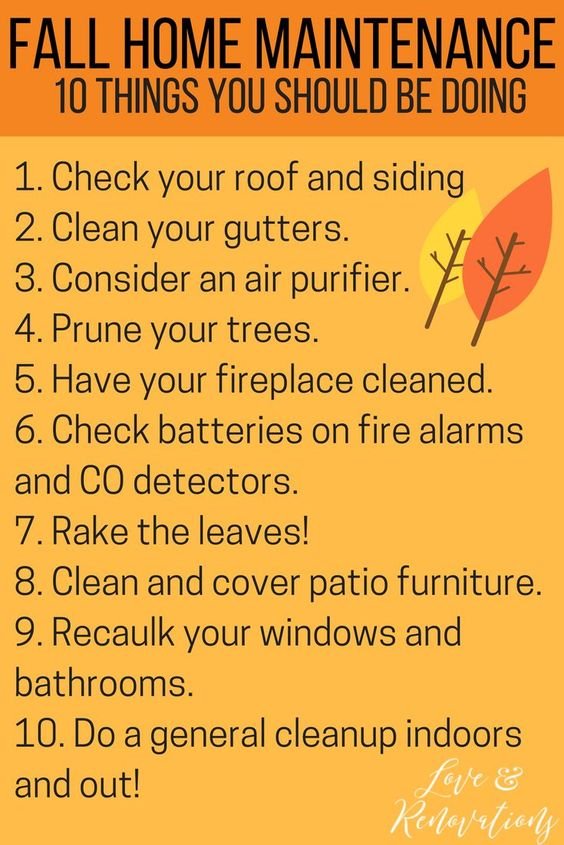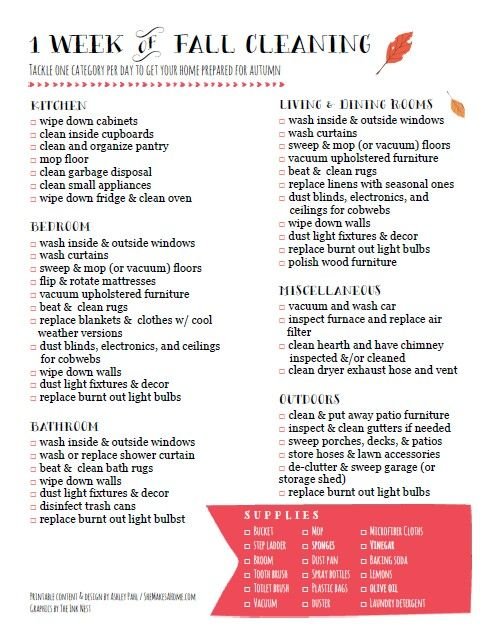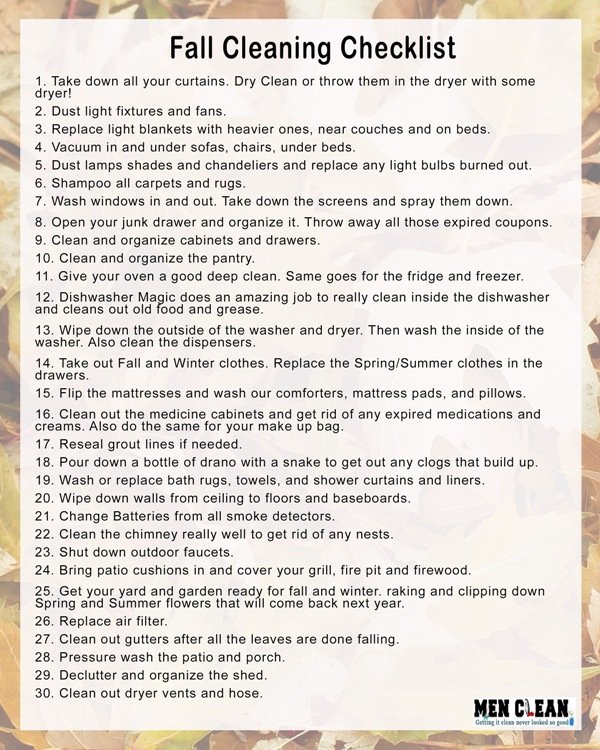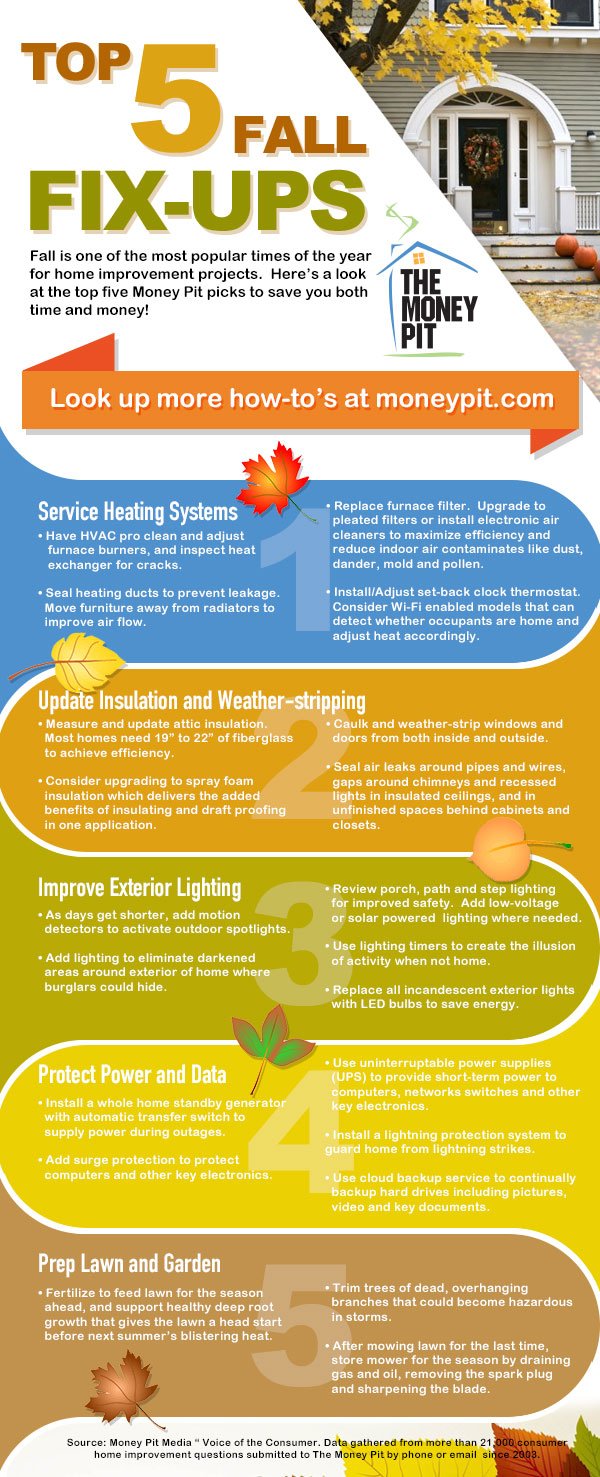 6 Home Maintenance Projects This Fall
fall home maintenance schedule, winter home maintenance checklist, fall to do list for home, fall home maintenance list 2018, fall home maintenance checklist 2018, fall home tips, fall home projects, preparing your home for fall,