It's a Girl Thing, How to Make Your Home Improvements without Spending a Fortune : When it comes to family home designs and making the best choices, wives are often the go to "gal." Although creativity is shared equally with both genders, women take the cake when it comes to interior design. In an unexplained way, women have this personal intuition in picking out the best items when it comes designing their house.
Undoubtedly, money plays an important role when it comes to interior designing. Women are great sources of inspiration because they tend to become one with the design they choose. They also stick to the budget more often than males.
Although the world of engineering and architecture is dominated mostly by men, women are the masters when it comes to interior design. They often take the time to assess an area and look for its hidden beauties.
A lot of us often hear that women are usually moody. In this case, women take full advantage of moods that go well with rooms and fixtures. Women are no doubt creative and 100% on board when it comes to things that involve beauty and ingenuity. Here are some more tips for women in the field of interior design and how to make a home look awesome without having to dig deep into pockets.
Color Schemes
Women are geniuses when it comes to spotting color schemes in a room. Most likely, ladies will stick to an existing color scheme when they find it attractive. Adding colour doesn't have to be hard at all, finding Perspex sheets can greatly help as they come in a variety of colours. They are easy to place in a room and easy to remove. It's a quick and easy way to add some colour. Changes will inevitably happen in quarters in plain black or white, but women will not entirely erase those shades of black or white.
Centerpieces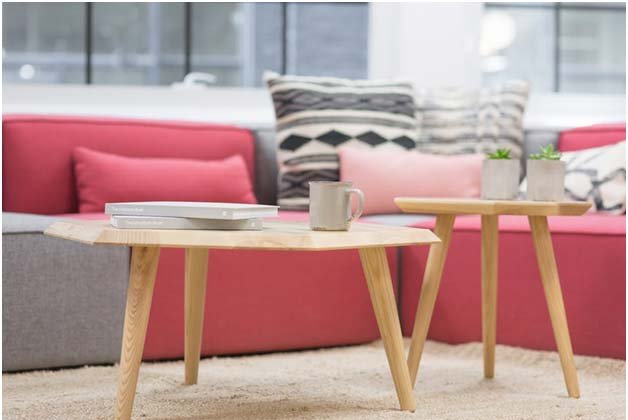 Centerpieces are just that: Pieces put in the center. Women love creating artwork from scratches. Female interior designers often choose the best parts for it to stand out when visitors or friends come over. An important aspect to remember is that a centerpiece doesn't have to come from solid gold. Instead, these pieces should attract attention and tell a story.
Height
Create the illusion of having firm verticals. Always avoid the horizontals as it may make the illusion wider. To achieve this, interior designers should use furniture that is low in height. This trick amplifies the illusion more.
Ceiling
Kitchens are often good places to put chandeliers and elegant dining tables. Kitchens with floor to ceiling cupboards can look gloomy. To avoid this, interior designers use a trick to lighten up a room. They paint the ceiling with a slightly paler shade of the wall. This method is very useful even with rooms that have few windows.
Simple
Women favor a simple but elegant look. The truth is the same when they choose pillows for the couches in the living room. With a modest budget, they often choose the best items for that warm, cozy feeling you get when lying on the sofa.
Women also prefer to use simple coffee tables as elegant pieces in the living room. This piece of furniture often becomes a place to store beautiful books called coffee table books. These books are so attractive that they usually become a centerpiece.
Takeaway
Women tend to be naturally creative when it comes to designing their homes. With tight budgets, they can easily squeeze in aesthetics without sacrificing comfort and functionality. As a whole, let women design your home. They can quickly recognize intricate patterns in a room such as color schemes, centerpieces, and lighting.
Although these things may be difficult to handle, give a woman ample time. She will surely make a way to mix and match all of these items elegantly.
Author Bio
Javier Olivo is an experienced person in marriage. He loves to write about stuffs that can help strengthen marriage and long term couples. Javier wishes to help a lot of husband and wives in their marriages. He himself practices his advice at home with his wife and discusses principles and values at the dining tables with his family.
Related Videos:
How to Remodel Your Kitchen without Spending a Fortune
25 Home improvement ideas #2
DIY: How to renovate a bathroom
How to Make Your Home Look More Expensive – More Splash than Cash
Bathroom Remodeling Ideas on a Budget
How to Remodel Your Kitchen without Spending a Fortune
Related Infographics:


It's a Girl Thing: How to Make Your Home Improvements without Spending a Fortune
inexpensive home upgrades, house upgrades that pay off, home updates on a budget, how to update a house from 1980s, best updates to sell your home, cool house upgrades, home upgrades that add value, how to update your home decor, easy home improvement ideas, weekend home improvement projects, easy home upgrades, inexpensive home upgrades, diy home renovation on a budget,
It's a Girl Thing: How to Make Your Home Improvements without Spending a Fortune