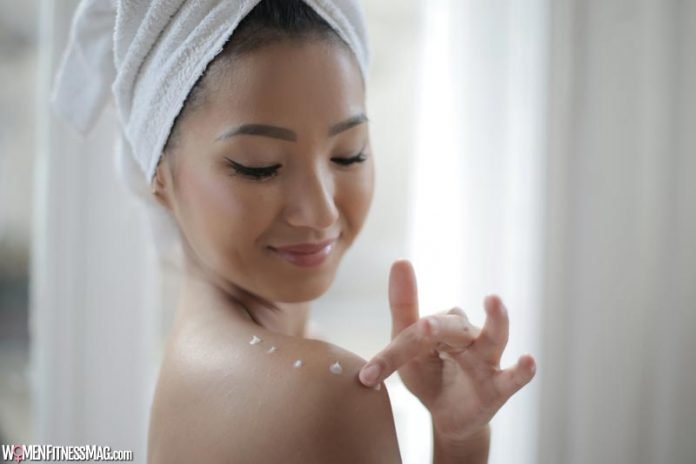 6 Natural Dry-Skin Remedies You Can DIY at Home : The largest organ in the body does not need a reason to be pampered!
Come winter and the skin cracks, dries, peels, and becomes prey to those common itches and scratches typical of the weather. Further, daily habits like bathing with very hot water and rough toweling can lead to dry skin.
These conditions do not need to send you scurrying to the dermatologist. However, you can use home remedies for dry skin and achieve that glowing, healthy skin that is the pride of the owner and the beholder's joy!
Why Opt for Natural Products for Dry Skin Remedies than Cosmetic Products?

In the great debate of chemical cures versus natural ones, the latter wins hands-down because well, they are just that, natural!
Natural products using oil and water base are clinically less harmful than those made from synthetic chemicals. They are more suitable for sensitive skin and have the least adverse reactions when applied to any skin type.
Here, we will introduce you to a variety of natural remedies to treat dry skin. These home remedies for dryness are sure to surprise you and make your winter a comfortable and supple one!
Homemade Beauty Tips for Dry Skin
Olive Oil Cleanser


Sourced from the Mediterranean, olive oil has many properties that make it a perfect cleanser for dry skin. It has a large number of antioxidants along with vitamins like A, D, E and K necessary for the skin.

Olive Oil Cleanser

The correct way to use this home remedy for dry skin it is to take some on your fingers and rub on the dry patches. You can also use it all over your body. Once you rub the oil in, spend some time massaging the area. Then take a damp cloth and cover for around five minutes. The fabric will absorb the excess oil leaving you with moisturised luscious skin.

Coconut Oil Moisturiser


A natural remedy closer home comes from the tall, slender coconut trees of the South. The coconut oil is extracted with two essential acids, one linoleic and the other lauric acid. These natural compounds help skin retain moisture and impart them antibacterial properties, respectively. Use this home remedy for dry skin and watch as your complexion takes on a glossy sheen!

Drinking Milk


Drinking milk can significantly improve the quality of your skin. A study conducted on mice showed that their skin barrier was improved when consuming milk.

Drinking Milk

While further research needs to be carried out to make a conclusive statement, milk contains phospholipid fat, which boosts the skin barrier. You can also apply milk directly to your skin since it has natural anti-inflammatory properties. Soak a cloth in milk and hold it over the dry areas for 10 to 15 minutes. You should see quick results with this home remedy for dry skin.

Honey


Honey comes with natural antibacterial and antiseptic properties and is also a natural humectant, which keeps skin moist but not oily. Honey is also beneficial for oily and acne-prone skin.

You can apply honey directly to the skin and allow it to stay for a couple of minutes till it dries. Once it does, you can wash it off with warm water. Try this home remedy for dry skin – it may be a bit expensive given the cost of honey, but is certainly worth its weight.

Aloe Vera


Aloe vera is usually used as a treatment for sunburns, but it is also a very good home remedy for dry skin. The redness and irritation which are likely to develop in winter can be easily treated with aloe vera gel.

Aloe Vera

You can do a patch test first before applying on your skin. Squeeze out the gel from the aloe vera leaf and apply directly on a dry patch.

Sunflower Seed Oil


When used as a moisturiser on your skin, the sunflower seed oil is one of the top natural products that can be used to keep your skin feeling smooth, supple and glossy. Sunflower seed oil is rich in Vitamin E and nutrients as well as antioxidants. Apart from dryness, it also helps skin to retain moisture. To apply, take some on your hands and massage it over your dry area until it is completely absorbed. Avoid the eyes when opting for this home remedy for dry skin
These dry skin home remedies are sure to keep your skin healthy without burning a hole in your pocket. You can also try out some other DIY beauty treatments to pamper your skin this year!
So, use these natural beauty tips for dry skin and watch your skin heal, glow, and blossom!
Related Videos about Natural Dry-Skin Remedies You Can DIY at Home :
How To Care For Dry, Flaky & Dehydrated Skin | DIY Face Masks & At-Home Remedies
3 Winter HOME REMEDIES for DRY SKIN, DULL SKIN, ANTI – AGING
DRY SKIN: 3 Best ingredients For Dry Cracked Skin
Dry Skin. Home Recipe. Natural Skin care
6 Natural Dry-Skin Remedies You Can DIY at Home
home remedies for dry skin on face with honey, how to moisturize your face naturally, how to hydrate skin home remedies, homemade moisturizer for dry skin, dry skin in children+home remedies, face mask for dry skin home remedy, how to cure dry skin on face overnight, best natural face moisturizer for dry skin,