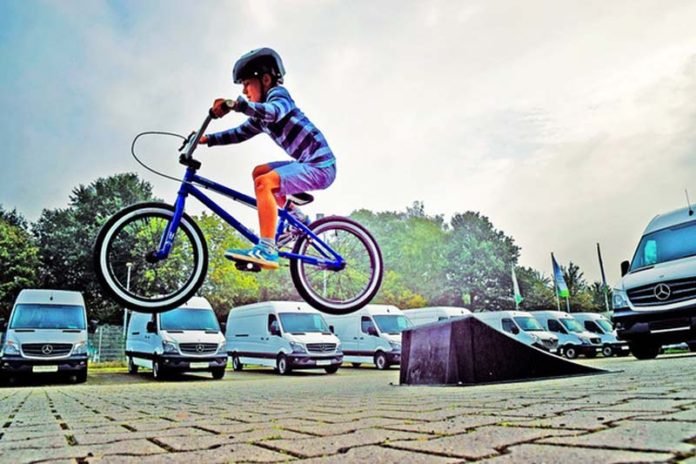 6 Ways to Motivate Kids to Be Active : Did you know that only one in three children is physically active every day? It's really a shame because a regular physical activity is very important for children's physical and mental health and development. As an adult, you can influence and teach kids to be active, and here are just some of the ways you can do that.
Ways to Motivate Kids
Not everything is a competition
Most of the games kids play in PE classes are all about winners and losers. If a child is constantly losing, they will not enjoy that activity and will not want to continue being active. It's important to teach your kids that not every game or sport includes competition. Instead, try to introduce your kid to some activities they truly love to do and that can be just as fun when done alone. Even though some competition is good, not every activity needs to be competitive. Your kid can have fun just splashing around the pool or riding their bike up and down the street. So here are some ideas you can use to motivate your kids to be physically more active.
Think further than football or basketball
If your kid doesn't enjoy common team sports, such as football or basketball, that doesn't mean that they will hate every other sport, too. You can introduce your child to so many other fun activities and sports, such as dancing, martial arts, rock climbing, swimming or kayaking. Be patient, and eventually, your kid will find something they like.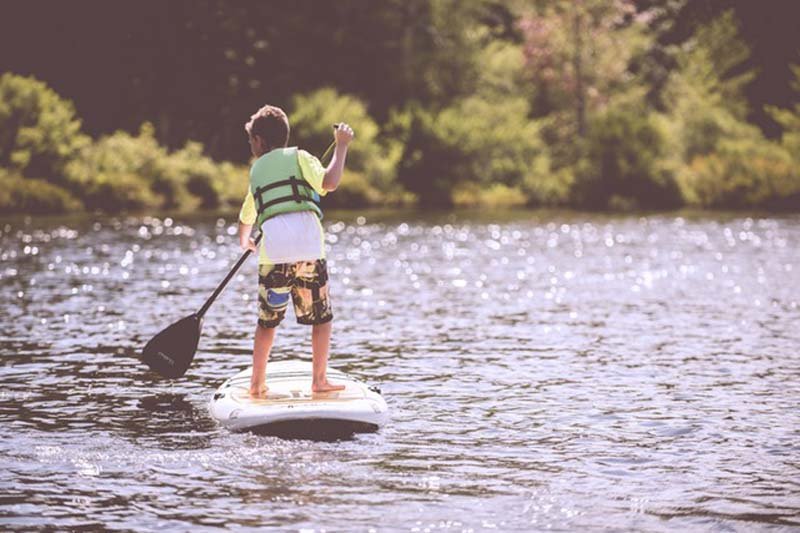 Join in
Every kid loves it when their parents play with them. You can encourage children to be active by organizing a family game day. It can involve hiking, biking, playing catch, hopscotch or Frisbee. Not every activity needs to be a competitive sport with rigorous practice classes every other day. Sometimes it's enough to just be a little active with your family.
Avoid using physical activity as a punishment
Some kids are reluctant to engage in physical activity because they see it as a punishment. For example, if your child's coach punishes bad behavior during the workout with extra laps or pushups, kids will start to look at physical activity as a punishment and they will stop enjoying it. Also, don't punish your kid by withholding physical activity from them. Try not to forbid them going to practice or going outside to play with their friends just because they did something wrong. If you punish them that way, they will get the impression that being active is not important for them. Instead, use physical activity as a reward. You can reward their good behavior with a present, such as a bike or a skateboard. For example, you can find boards suitable for kids at any well-equipped skate shop, so your kids can have fun and be active at the same time.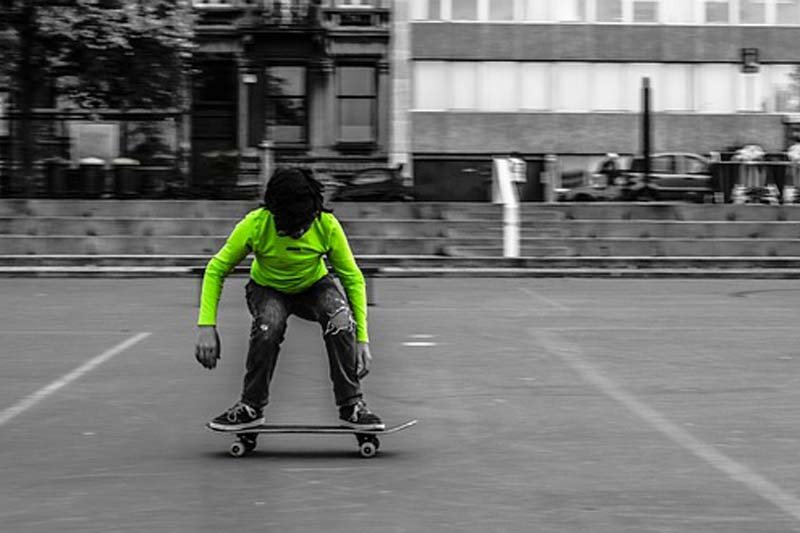 Establish a regular routine
Your kids need to realize that being active is as important as school, work, chores and birthdays and it needs to be an integral part of their schedule. If you establish a regular routine, it will be easier for both your kids and you to stay active. Kids will also learn that Sunday mornings are reserved for a bike ride, or that going for a power walk around the neighborhood couple of nights a week is a good way to spend some quality time with the family.
Make it fun
Kids will enjoy jumping like a monkey, running like a cheetah and stretching like a cat more than they will enjoy a simple jog through the neighborhood. Whichever activity you choose, make sure it sounds super fun. Is it raining outside? You can brush up on your dancing skills with Just Dance on Nintendo Wii or see how well you would do at Olympics. Those fitness video games can get the whole family to participate and have some crazy fun.
The most important thing in motivating your kids to be more physically active is to make the activity a fun and rewarding experience. It is never too late to start encouraging and teaching kids about the importance of physical activity, so why not start today!
Author:
Luke Douglas : He is a fitness and health blogger at Ripped.me and a great fan of the gym and a healthy diet. He follows the trends in fitness, gym and healthy life and loves to share his knowledge through useful and informative articles. https://www.facebook.com/profile.php?id=100015143056445
https://twitter.com/mrlukeidouglas
6 Ways to Motivate Kids to Be Active
ways to encourage physical activity, how is exercise good for the mind, how to promote physical activity in schools, encouraging physical activity in childcare, the benefit of physical activity, how to make lazy child active, promoting physical activity in early childhood, how to promote physical activity in community, lazy child syndrome, how to motivate a child to study, how to deal with a lazy teenager, Ways to Motivate Kids