How to look beautiful without makeup : How do you create a long-lasting impression on someone without covering your face in make-up? Most women wrongfully believe that if they look beautiful only when they wear fake lashes, layers of foundation, blush, and red lipstick. But that's not always the case. Genuine beauty comes from within, and there are ways to look absolutely breathtaking with less makeup. Here are some tips on how you can wow everyone around you without makeup.
1. Hydrate & moisturize your skin daily
A beautiful, glowing face that looks and feels healthy can make a better impression than a face that's covered in foundation. Drink plenty of water, and make sure to moisturize and hydrate in the evening. Use organic, all-natural products that don't irritate the skin. Avoid washing your face with soap, and go for a homemade blend of honey and egg. These two feature powerful ingredients that nourish the skin, and provide the right amounts of vitamins and minerals the skin needs to remain youthful and elastic.
2. Groom your eyebrows
If you want your face to look balanced and well-proportioned, it's very important that you look after your eyebrows. Grooming them is essential, but this doesn't mean plucking them. This year's trend (actually, it's a trend that started about 7 years ago) is to leave your eyebrows growing naturally. Then, give them a shape without making the too thin. If the shape is not what your face needs, consider a microblading procedure. A specialist will be able to advise you on how your eyebrows should look to give your face a nice appeal.
3. BB cream instead of foundation
Rather than use foundation, you could go for a BB cream. The best cream provides just the right amount of foundation and hydration, so that your skin looks balanced and even. The variety of BB creams available on the market is endless. Choose a brand that uses natural ingredients, and apply on the face only after washing and cleansing thoroughly.
4. Cleansing
For your face to look flawless, it has to be thoroughly cleansed every day. If you have acne, you should choose a cleanser that is excellent at removing bacteria, and unclogging the pores. Products without alcohol are the best. To make sure your skin remain hydrated, invest in cleansers that contain emollients or humectants such as glycerin.
5. Hydrate your lips
Every woman should have a lip balm in her purse; regardless of the season. It will keep your lips smooth and properly contoured without having to use any other type of lipstick. Once again, organic products are the best at restoring elasticity and making your the lips stay moisturized long-term.
6. Highlighter
There's no need to apply foundation on the face for your chosen highlighter to make your face glow. Apply it on the bare skin, or after applying BB cream. Don't go over the top, and stick to areas such as the cheekbones, forehead, and chin. The right highlighter evens and balances the complexion, making it look healthy and glowing.
7. Weekly face scrubs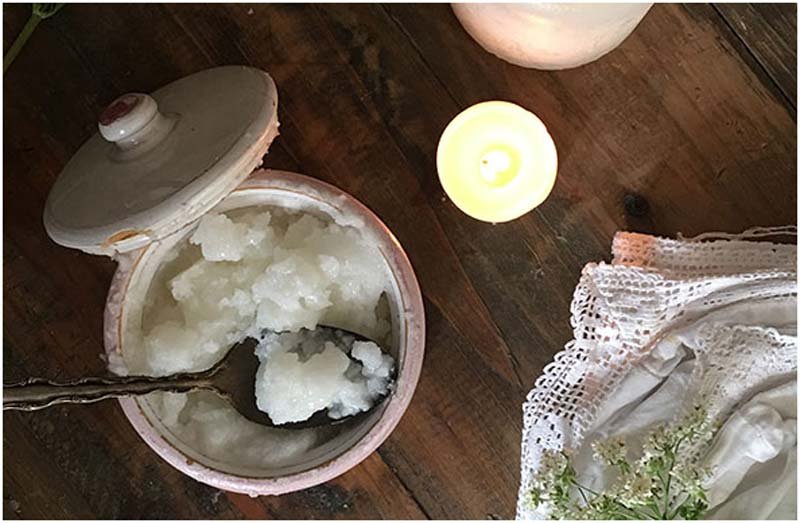 A weekly face scrub exfoliates dead skin accumulated at the surface; as well as dirt and other bacteria. Blend 2 tablespoons of sugar and 1 egg, and apply on the face and neck. Scrub gently and wash thoroughly with warm water. Your face will look impeccable, and you won't have to apply heavy makeup to cover imperfections and feel confident. If you want, you can add coconut or olive oil to the blend to make your skin feel soft and elastic. The secret is to stick to all-natural products or blends.
There are lots of different treatments you can apply on the face to make it look beautiful without makeup. It's tough to make an impression on people in a world where society forces you to look like a doll 24/7. But there are solutions. A daily face mask for sensitive skin, natural eyebrows, and hydrated lips should do the trick. Keep in mind that the best makeup is often your smile. A beautiful bright smile paired with a beautiful, soft skin is all you need to be confident, and walk out the door without wearing artificial products.
How to look beautiful without makeup
how to look beautiful without makeup naturally, how to look pretty without makeup for school, how to look pretty without makeup for teenagers, how to look pretty in school uniform without makeup, how to look good without makeup if you have acne, how to look pretty without makeup in 6th grade, how do you make yourself prettier without makeup, how to look beautiful without makeup in hindi,