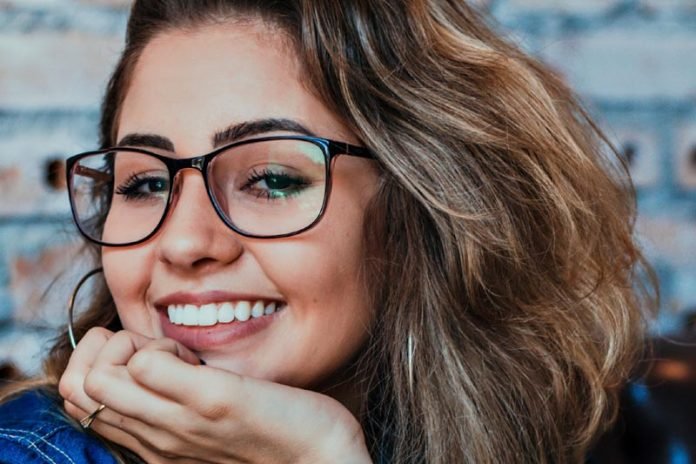 60 years of varifocal lens innovation : Varifocal lenses, also known as progressive lenses, were a revolutionary invention in the 1950s. Varifocal lenses provide a unique solution that offer sharp vision across near, far and intermediate zones, with a smooth transition between each one.
It was a company named Essilor that invented the varifocal lens, thanks to a young engineer called Bernard Maitenaz in 1959. This was the first progressive lens ever created and it quickly became a popular solution for correcting presbyopia.
Known as Varilux 2, the second generation was released 13 years later in 1972 and became quickly established in Europe as the reference for correcting presbyopia. Since 1978, there have been 194 wearer studies in which at least 1 pair of Varilux lenses was worn and evaluated. That means the lenses have been tested by more than 12,000 people.
In 1993, Essilor created LiveOptics, a design process that put the wearer at the centre of technological development. Researchers became able to collect behavioural and physiological behaviour to ensure varifocal lenses answered real wearer's visual needs.
Throughout the 1990s and into the 2000s, Essilor released new generations of Varilux lenses to optimise their design further to improve the wearer's experience. Varilux Comfort lenses are optimised to consider wearer's different tolerance levels, Varilux Panamic offered panoramic view and better adaptation, Varilux Ipseo lenses were personalised according to the head/eye behaviour of wearers and Varilux Physio lenses were developed to give wearers access to high resolution vision.
In 2012 Varilux S series lenses were created with advanced technologies to tackle the daily challenges of those suffering from presbyopia, the newest Varilux X series lenses reinvented near vision at arm's length, and created a more comfortable experience than ever before when wearing varifocal lenses.
As of 2019, Varilux has been around for 60 years; 6 decades of advanced innovation and research.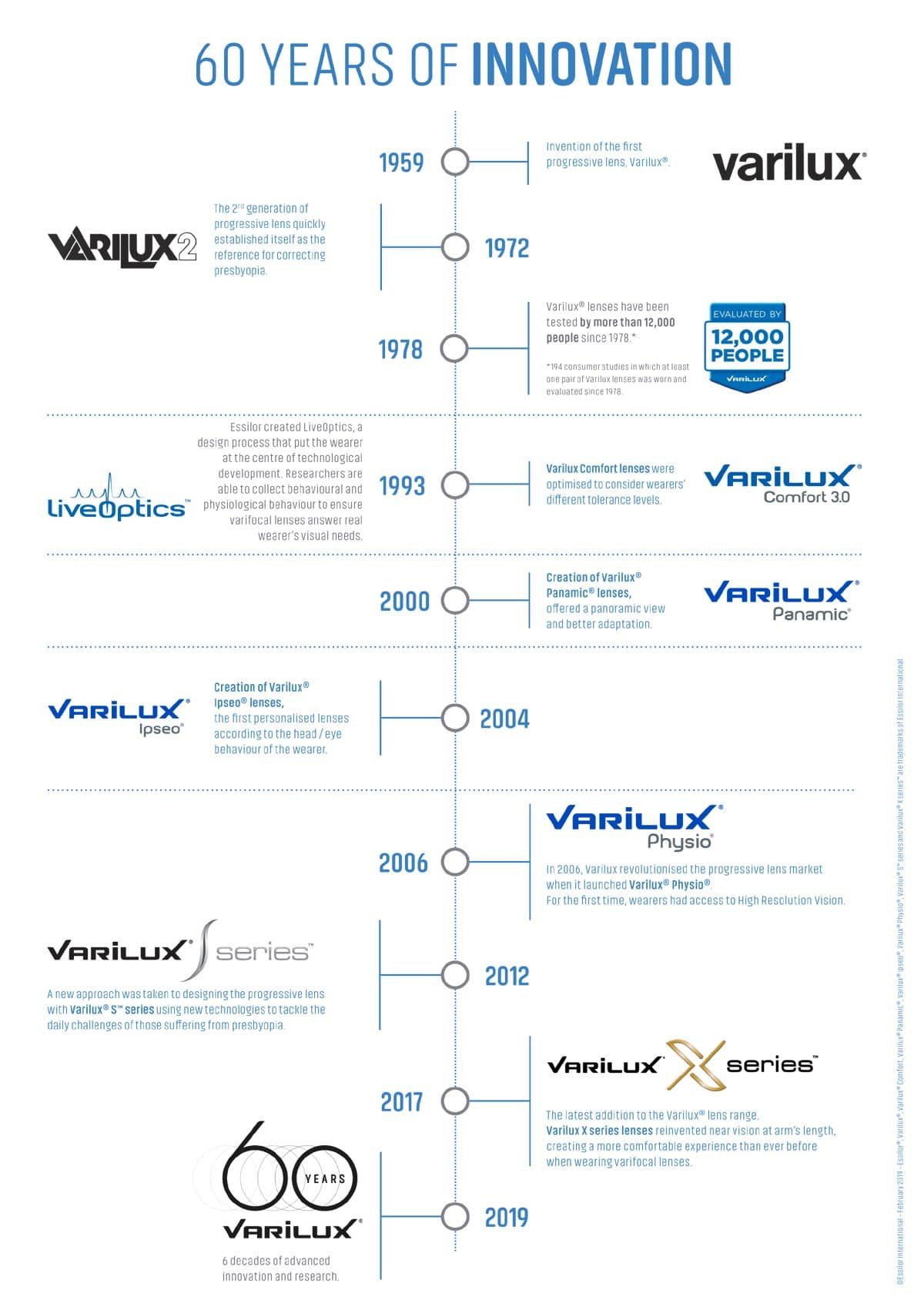 Related Videos about varifocal lens innovation :
Progressive Lenses: The Good, The Bad, and The Ugly
Varilux X Series – A Revolution in Progressive Lenses
Varilux X Series and Xtend Technology Overview
Progressive Lenses Quick Start Guide
60 years of varifocal lens innovation
best varifocal lenses 2019, motorized varifocal lens, motorized lens vs varifocal lens, varifocal camera advantages, varifocal glasses meaning, varifocal dome camera, varifocal lenses prices, varifocal camera hikvision,