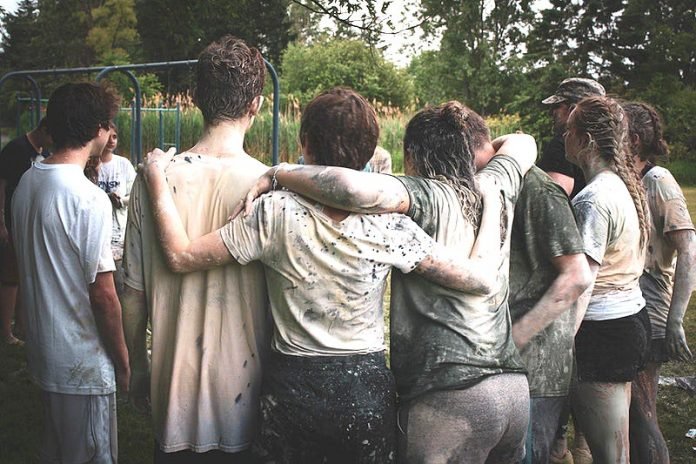 Teens Looking to get active outdoors? It may be easier than you think. Check out these 5 tips for a better and healthier you!
Check What's Going On In The Community


Check on Facebook events or follow different community Instagram accounts to see what events are going on. Nowadays, there are a ton of free group workout classes that are held every week! This a good opportunity to try out different workouts and studios for FREE. These classes can normally be pretty pricey (average $25 per class) and you can try them for free! Different outdoor workouts can range from boot camps to yoga classes and are normally catered to all ages and workout levels. There are usually modifications that your instructor will tell you to make each exercise a little easier.

Go On a Walk


It's as simple as that! Just walk around the block or drive to your nearest park! Enjoy the fresh air and scenery of the environment. This is a good time to listen to that new album on Spotify or listen to a podcast. You could also bring a friend. This could be your time to catch up while going on a stroll! You would be amazed at how fast time goes by when your chatting with your bestie.

Get a Dog


This one could be a little stretch, but this would be a GREAT excuse to ask for that puppy you've always wanted. Dogs require their owners to spend a lot of time outdoors. From walking them every day to playing fetch with them, you will begin to love the outdoors as much as they do! You could tell your parents that this will help you become more active. In hopes, of them getting you your dream dog!

Another option if your parents won't budge is to become a dog walker! There is an app called Wag! that will pay you to walk other people's dogs! Yes, you did read that right. They will PAY you to walk and play with a dog. You do need to be 18 to apply, but if you are of age and love dogs then this would be the perfect option for you! You could be active outdoors while making money! Best of both worlds. You can begin saving for that car that you have always wanted!

Go On a Bike Tour


This would be a fun activity in the city! A lot of cities nowadays have bikes that are easily accessible to everyone! A few popular apps that allow rentals are Lime, JUMP, and Uber! They are normally pretty cheap to rent with starting fees of your first 15 minutes of a dollar with every extra minute of 7 cents. This would be a great way to explore the city and enjoy the outdoors!

Walk Or Bike To School


This is an easy way to integrate a more active and healthier lifestyle. You don't need to do this every day, but even walking or biking once a week could help create a better you! Some may live a little far to walk the entire way to your school, but even getting off a few stops earlier from your house could allow yourself to enjoy the outdoors!
Related Videos about Tips For Teens Looking To Get Active Outdoors:
Active Ideas outdoor Activity stilts
Interesting 5 Classic Outdoor Games for Kids 2017. Awesome Outdoor Games of Children 2017
Fun Activities For Teens
FITNESS ROUTINE FOR LAZY PEOPLE! (Teenagers)
Exercise for Children – Factual Reasons and Tips To Get Moving
Lesson 5: How to Burn Calories: Teens Discuss Recommended Physical Exercise for Teens
5 Tips For Teens Looking To Get Active Outdoors
how to get teenager to exercise, teenage fitness programs, physical fitness for teenage health, teenage exercise routine, how much exercise should a teenager do a day, exercise for teenager girl, exercise plan for teenage girl at home, exercise for teenagers,