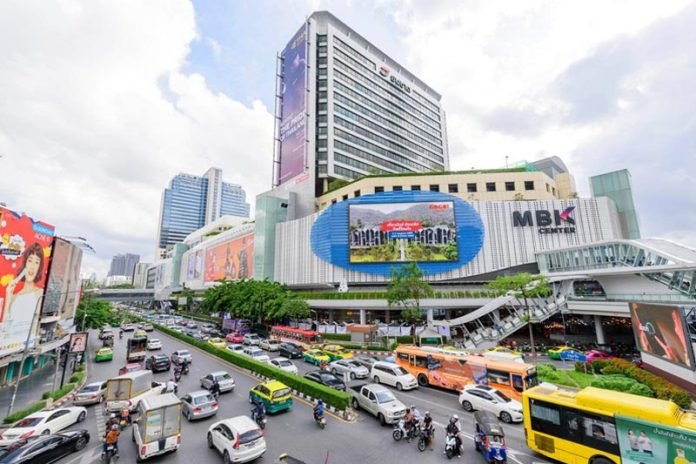 7 Bangkok Travel Tips to Help You Have a Great Trip : It's the holiday season and this is the time most people will like to see the world. If this looks like you, then you will definitely want to see one of the greatest cities in the world – Bangkok. Finding yourself in the Thai capital is great fun accompanied by amazing travel experience. However, Bangkok is a great city that receives lots of visitors every year. So to enjoy the best of the city, here are some tips you should remember.
These Bangkok travel tips are not just the usual "Don't talk to strangers" or "watch where you eat" kind of tips. When getting into a new environment, there are a whole lot of tips to remember. But here, we have compiled the 7 essential and most practical tips to help you enjoy and stay safe in Bangkok.
Bangkok Travel Tips You Should Always Remember
Always plan ahead

Bangkok is obviously not a walkable city. It is usually a city that receives lots of visitors and navigating your way around the daunting crowds, culture and commerce surely requires a bit of planning. List the places where you will like to see and know exactly where they are while you work out a logical route to move.

You may not be able to avoid taxis because they will be needed for a bit of footwork. But whenever possible, make use of some other means of transports like the waterways, Skytrain, and underground trains. However, remember to not do more than your budget. Only visit places you

You will need to get a good map

Like earlier said, Bangkok can be sometimes confusing without a good map. The city is full of several shifting street names, expressways that you don't know where they lead, winding rivers, and several similar neighborhoods. The smart way to get ahead of this is to arm yourself with a map that has the street names both in Thai and in English. Getting to Bangkok can be easy but finding your way around will surely require you have a map. If you don't have any physical map, you can also bank on Google map but you will still need some help to further translate those addresses written in Thai script.

Drink lots of water

Bangkok is a hot city – by mean average, it is recognized as the world's hottest city with an average air temperature of 28oC throughout the year. If you are visiting between March and May, you should be prepared for a temperature as high as 34oC. This means you will just need to drink more water to stay hydrated in why navigating your way through the city.

Fortunately, you will be seeing lots of vendors selling water but make sure that bottled water is sealed when you want to buy. Carry your bottle along everywhere you go and stay hydrated to enjoy the fun the city offers.

Try an organized tour

While you may be having the feeling of keeping this low and pound the streets with your trusty guidebook in your hand. But ask yourself if you are in this great Thai city to enjoy yourself or to just come visiting. If you want some fun, then opt for an organized tour.

Though an organized tour may be expensive, it is worth every penny spent on it. It is easy and well arranged. You won't have to bother your head with logistics or the fear of getting lost. All you need to do is to sit back and enjoy a wonderful day in the great city of immortals.

Scammers are everywhere; beware!

There is no place there aren't scammers – there are also many of them in Bangkok. It often begins as a warm greeting or assistance with directions. But remember a stranger who approaches you in the street is not only looking for a casual chat. He wants to get down into your pocket. Beware!

What about the taxis in Bangkok?

You may not be able to completely avoid using their taxis because you will need them for some small trips. However, when boarding taxis in Bangkok, avoid the rush hour and insists your driver switch on his meter. If he won't agree to that, get out and get another taxi – there are lots of them scattered everywhere in the city.

And make sure you don't leave your stuff behind in their taxis. It may be very stressful locating in the midst of the thousands, the taxi that carried your valuables.

Carry a photocopy of your passport

It is a must that you carry your ID everywhere you go in Bangkok. From the impromptu demand from local policemen to a request of it at nightspots, you will surely need to identify yourself always. If you are afraid of losing your passport when carrying them around, you can instead get a photocopy of it and that will also help.
Now, will all these tips in mind, you can enjoy the best time in Bangkok. Don't forget to carry a camera along because you will be having a load of wonderful experiences you will want to document.
Related Videos about Bangkok Travel Tips to Help You Have a Great Trip :
BANGKOK TRAVEL GUIDE | Top Things To Do In Thailand
Bangkok Travel Tips: 13 Things to Know Before You Go
Bangkok Travel Guide | Travel Tips for Bangkok Thailand
5 Bangkok Travel Tips You Should Know (How to Get Out of Airport, Where to Exchange Money, Etc)
THAILAND Travel Guide: Bangkok
7 Bangkok Travel Tips to Help You Have a Great Trip
bangkok travel tips blog, bangkok tips 2019, bangkok travel guide, how to tour bangkok on your own, traveling to bangkok alone, bangkok travel forum, 4 days in thailand, bangkok itinerary 7 days,