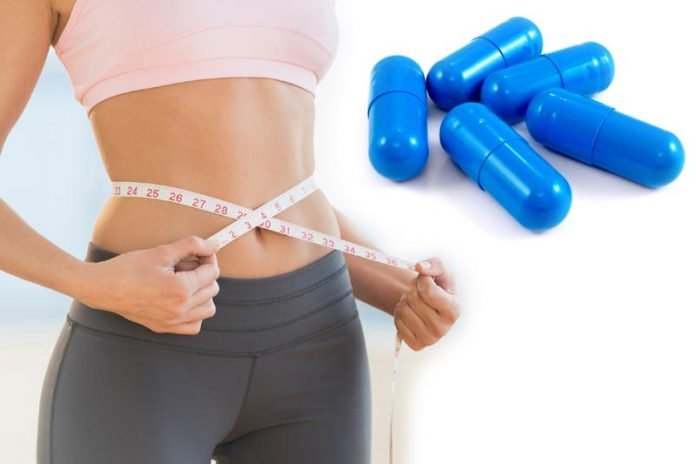 Natural Weight Loss Dietary Complement That Really Works : Are you trying all the ways and still not losing weight quick and easily? Today we are exploring the missing piece of the weight loss puzzle. Today we will discuss highly effective, all natural weight loss supplement that you can add to every meal and will help you safely lose weight faster.
If you are 15 to 20 pounds far away from your target weight and are tired of daily exercise routine and eating fad diets. If you are stay home mom, can't really workout and are busy in your daily home jobs but are desperate to lose weight and belly fat, while trying to do lot of extra physical work. All that means you are struggling to just lose weight anyhow. It takes lot of efforts and if no good results are achieved, you get demotivate with passing time.
Have you ever tried for dietary aids for weight loss? You might have. But, there are many side effects like cramps and you never ever think to try those again. You also feel hungry all the time by the increased metabolism caused by dietary supplements, which drains your all hard efforts of doing workout and nothing happens on the whole you stand where you were on the road to weight loss goal.
There is one very natural and safe way of achieving your desired weight loss, which is tried for centuries and there is very good science backing up this today.
Lipozene:
Lipozene is dietary food aid which you can eat having all your regular food routine, whether it may be breakfast, lunch or dinner.
It helps you feel full before having your meals and you don't need to eat all day long ultimately suppressing your appetite resulting in fewer intakes of calories hence weightloss.
It is dietary complement made of glucomannan which is extracted from Konjac Roots. Glucomannan is packed with most powerful fiber which is water soluble. This fiber extract in form of Lipozene capsule that can be taken with atleast 8 ounce of water one to half hour before your meal time. It once taken, swells and forms gel like formations in your belly which makes you feel full. Lipozene is non GMO, non-stimulated, no gluten, and caffeine free. It also helps you maintain healthy blood sugar and cholesterol levels and also helps alleviating constipation. There are some temporary side effects too, but that too diminishes in couple of days. Based on various scientific studies, Lipozene has resulted in achieving good weight loss.
It helps you achieve you weight loss goals quickly and naturally.
Related Videos about Natural Weight Loss Dietary Complement That Really Works :
Lipozene Reviews: The Truth Behind This Weight Loss Supplement
Lipozene Ingredients
Natural Weight Loss Dietary Complement That Really Works
best weight loss pills 2019, medically proven weight loss supplements, prescription weight loss pills, best weight loss pills 2018, best over the counter weight loss pills, best weight loss pills 2019 for women, guaranteed weight loss pills, weight loss pills, lipozene reviews 2019, lipozene before and after,