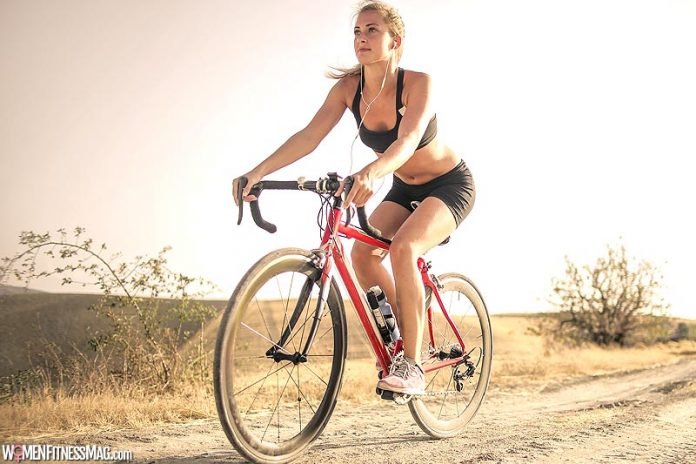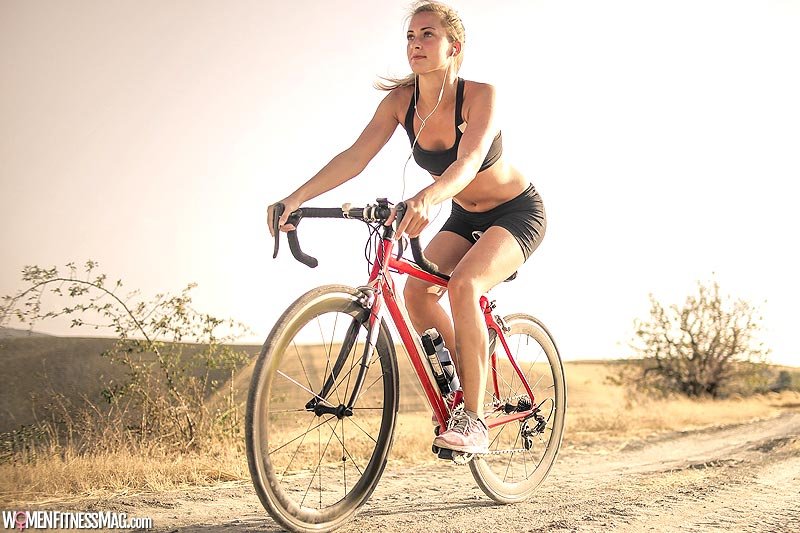 7 Health Benefits of Cycling : There are some obvious benefits of cycling, like improved cardiovascular function, and building physical strength. But there are a few less obvious, and often overlooked benefits as well.
Here we are covering some benefits of cycling today are as follows :
Increased Mental Well-being
It's common knowledge that being active is a great way to improve your mental health, as endorphins (or feel-good chemicals) are released during physical activity. But did you know that people with physically active lifestyles, have on average, a 32% higher "well-being score".
Elevated Energy Levels
When you're consistently cycling, you will eventually build up your stamina, muscle strength and overall physical endurance. Which may seem relatively obvious, but what a lot of people sometimes forget is this leads to a general increase in energy.
Waking up in the morning will be easier, those stairs you have to climb at work won't be so tiring, those boxes you have to lift won't be so draining, it all adds up!
Editors note: Not sure which bike you should get? Check out some in-depth expert opinions, from the team at Triumph Bike Reviews. They'll help you make an informed buying decision.
You'll Lose Weight (Mostly Fat)
Cycling is a very effective way to burn fat over a long period of time. It also can be a lot easier than more traditional methods like running. Why? Well if you have a cycling machine at home, you can put on your favorite TV show or movie and watch that for an hour while you workout!
Pair this with a balanced diet and you have an excellent recipe for losing weight and getting in shape.
Reduced Stress Levels
No one likes being stressed, it's a killer. Did you know that cycling can help reduce your stress levels? There's 2 ways it helps. The first is by the release of endorphins which improve your mental well-being, the second is it gives you time to be in your own head and think through your problems in a calm manner.
Build Your Muscle Strength & Tone
Depending on a few factors like intensity, incline, wind, surface, cycling can be really hard on your leg muscles. But, this is good thing, this is building up strength in your quads, glutes and calf muscles. Besides making you physically stronger, this will also improve your ability to burn fat.
Whether you're cycling for sport or as a hobby, it is important to do it right. Having the proper posture, technique, and training will help you build stamina and strength needed to cycle long distances. With that said, you should invest in equipment and accessories to help you with your cycling training. Some gadgets are worth having because they make your time on the bike efficient and convenient.
I mean, have you seen some of the legs on pro cyclists? Some of them are seriously toned.
You Get To Have Fun With Your Family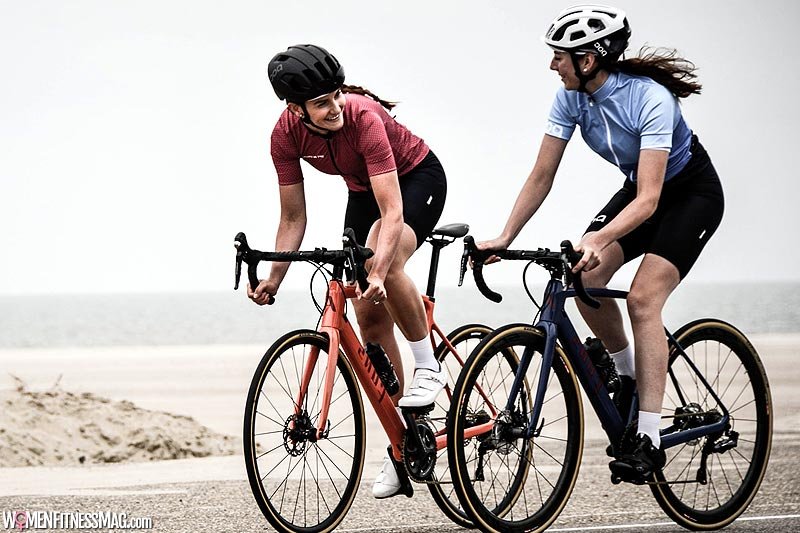 I think I speak for a lot of people here, but with what's happened with COVID-19 this year, it's made a lot of people realise how much they've been missing out on with their families.
Going out for a fun, enjoyable bike ride with your family can be an amazing way to spend your free time, as well as bond. Depending on where you are from, there is usually many different routes you can discover together.
If you're a parent, it will also give you peace of mind knowing that your children are improving their mental and physical well-being.
Related Videos about Health Benefits of Cycling :
Top 10 Health Benefits Of Cycling Everyday
Top 11 Advantages of Cycling Everyday – Health Benefits of Cycling Everyday (By- Passionate Ideas )
Top 10 Health Benefits of Cycling
What Happens If You Cycle Daily And Workout Daily
Top Health Benefits of Cycling
Related Infographics about Health Benefits of Cycling :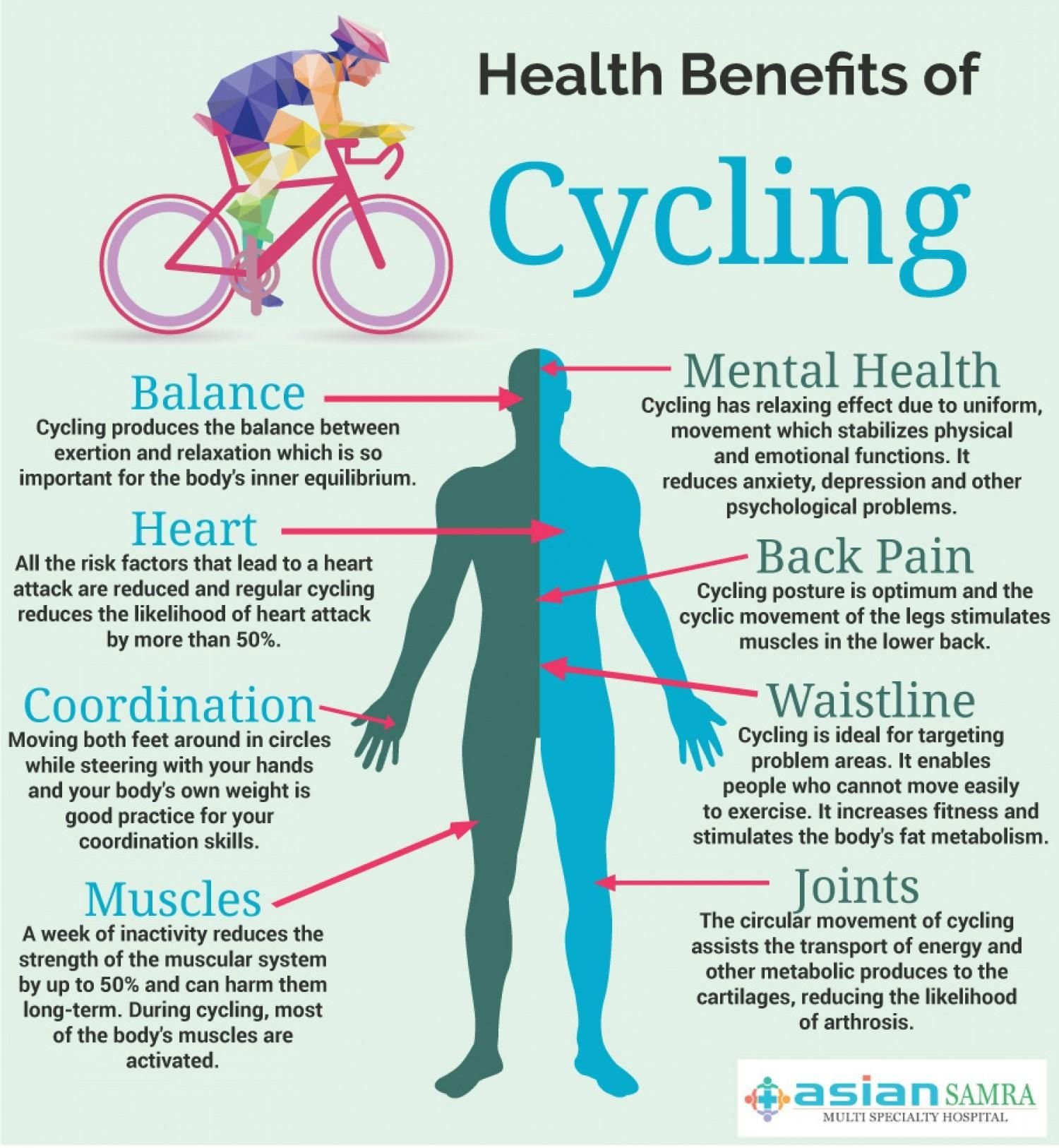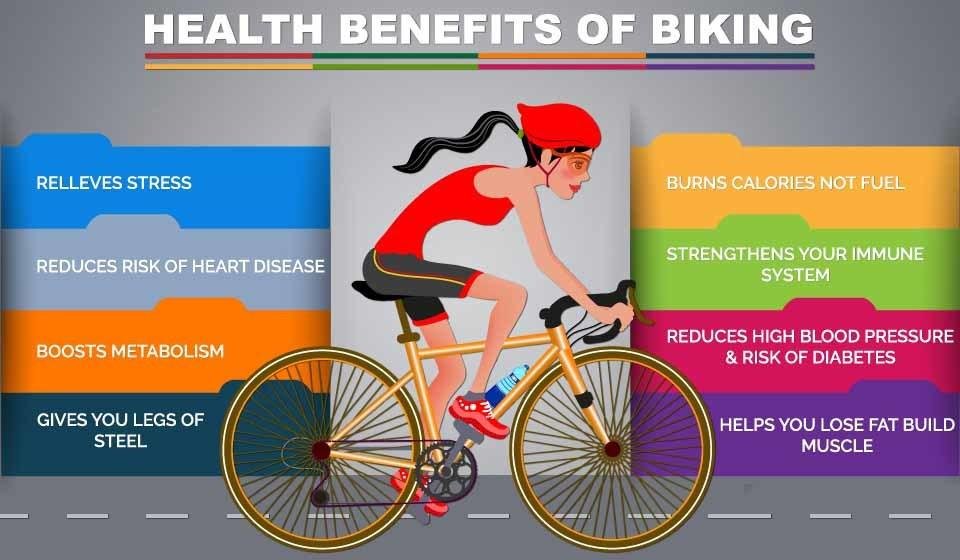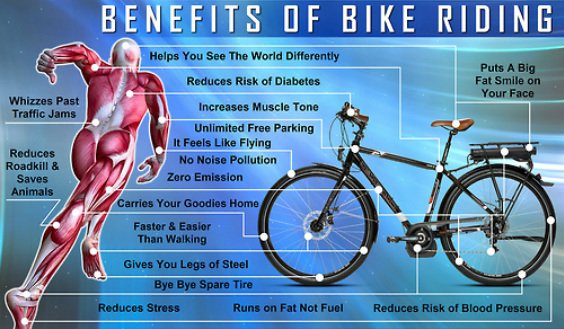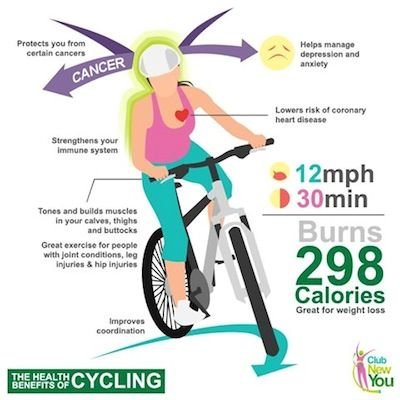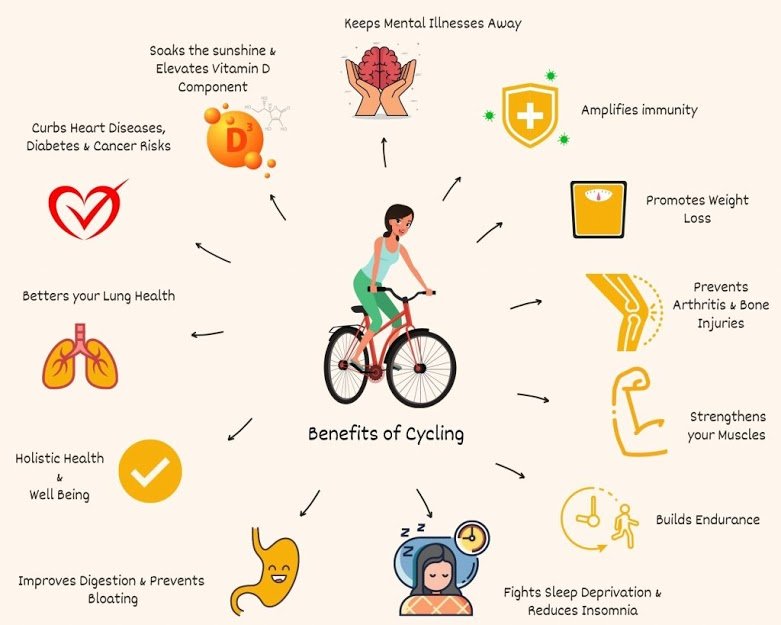 7 Health Benefits of Cycling
health benefits of cycling 15 minutes a day, cycling benefits for ladies, cycling benefits and disadvantages, bike for health, benefits of cycling in gym, environmental benefits of cycling, benefits of cycling for weight loss,