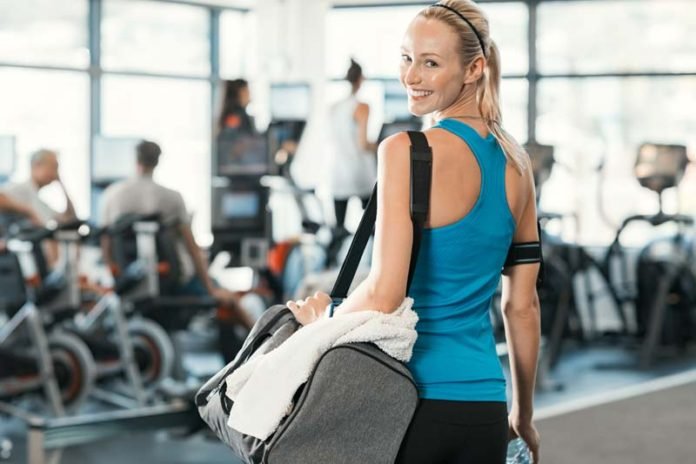 7 Must Have Items for Your Gym Bag : Fitness fanatics have logged hundreds of thousands of hours at the gym so it's easy to imagine they have mastered the skill of packing their gym bag but that's not always the case. The trick is knowing exactly what to pack.
Some of the basics might be obvious – shoes, shapewear, hair ties, deodorant, a sports bra, and a pair of leggings — but if that's all you keep in your bag, you're probably going to be a little surprised. While everyone's needs are a little different, let this list be your go-to guide to the perfectly packed gym bag so you'll never leave anything behind again.
1. Water Bottle
Nobody likes waiting in line for a water fountain — especially when they're parched after a long cardio workout. Save time and pick yourself up a reusable bottle. Staying hydrated is kind of a necessity before, during, and after a sweat session, so it's critical that you keep a reusable water bottle always at the ready. Choose one with a the sip spout folds down which makes your water bottle less likely to spill or leak in your bag.
2. Wireless Headphones
Nothing can ruin a workout more than a low-quality pair of earbuds. Workout-friendly wireless headphones and earbuds have a sweat-resistant coating and a snug fit to ensure they stay in place during your toughest gym sessions. Most of the wireless Workout headphones on the market also deliver a bass-heavy sound, which is great for keeping you motivated in the gym or during an outdoor walk or run.
3. An Extra Set of Workout Clothes
If you have the space in your gym bag, always keep an extra set of workout clothes on hand. If you don't have the space in your bag, always keep at least a spare set of shapewear like workout tops and leggings. With an extra set of workout clothes on hand, you give yourself the flexibility to choose comfort after a tough workout.
You might also like to get your hands on some workout clothes that look like street wear. Given the popularity of women's athletic wear, the right workout clothes can easily double as items you can wear while running errands, catching up with friends or going to a casual event.
4. Post Workout Snack
Consuming a small snack or meal after your workout is one of the best ways to maximize your post-workout recovery by replenishing your body with high-quality carbs, proteins, and electrolytes. Protein bars or shakes make an excellent snack so you can carry it with you in your bag so you're never in a position to miss post-workout refueling. Look for bars that provide a ratio of carbs to proteins between 3:1 and 4:1, which is the suggested ratio for optimal recovery after a workout. Also look for ones that are and non-GMO, organic, vegan, gluten-free, soy-free, and dairy-free.
5. Toiletries
Stock up on the mini shampoos, conditioners, and lotions from the travel section at the grocery store (or use freebies from hotels), put them in a seal-able bag, and toss them inside. This way, they take up less space and even if one of the bottles leaks, it won't turn into a giant mess.
No time to hit the shower immediately after your workout? It doesn't hurt to soak up the oil from your hair with a spray of dry shampoo. There are lots of reasonably priced options for dry shampoo available at retailers.
6. Jump Rope & Resistance Bands
Resistance bands and jump rope come in very handy and resistance bands are especially good if you're stuck at the office and skip your lunchtime workout. Resistance bands are lightweight and easy to pack away, making them the perfect training tool for go-anywhere workouts. So even if I don't have time to make it to the gym, by carrying a jump rope or resistance bands in your gym bag, you can also enjoy a quick cardio workout practically anywhere.
7. Sports Wet / Dry Bag
The easiest solution to keep your sweaty clothes separate is just to throw them in an extra-large Ziploc bag after each workout and zip them up when you get home, but if you want a more permanent solution look for a sports wet/dry bag. Look for ones with two sides separated by a moisture-tight lining, so you can keep sweaty clothes on one side and clean clothes on the other without any cross-contamination. Plus, it's machine washable and also has an antimicrobial treatment to help prevent mold.
Related Videos to Must Have Items for Your Gym Bag:
GYM BAG MUST HAVES | Updated
7 Gym Essentials That Should Be In Your Gym Bag!
GYM MUST HAVES | What's In My Gym Bag
WHAT'S IN MY GYM BAG – MUST HAVES
Gym Bag Essentials | What to bring to the Gym
GYM MUST HAVES | What's in My Gym Bag | Gym Essential | Workout Motivation | Indian Fitness Channel
4 Must-Have Items to Pack in Your Gym Bag
What's in My Gym Bag | Workout Motivation
What's in My Gym Bag | Beauty, Snacks & Essentials Fall '17
WHAT'S IN MY GYM BAG | Gym Bag Essentials
Related Infographics to Must Have Items for Your Gym Bag: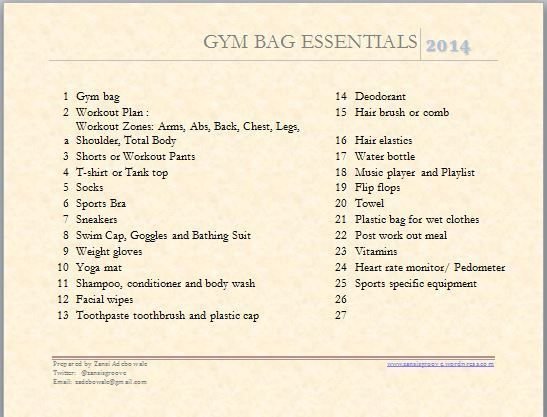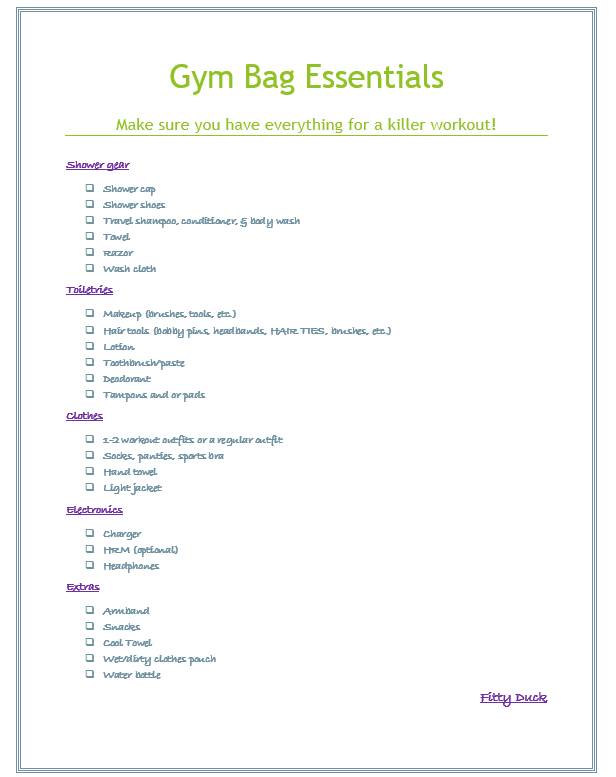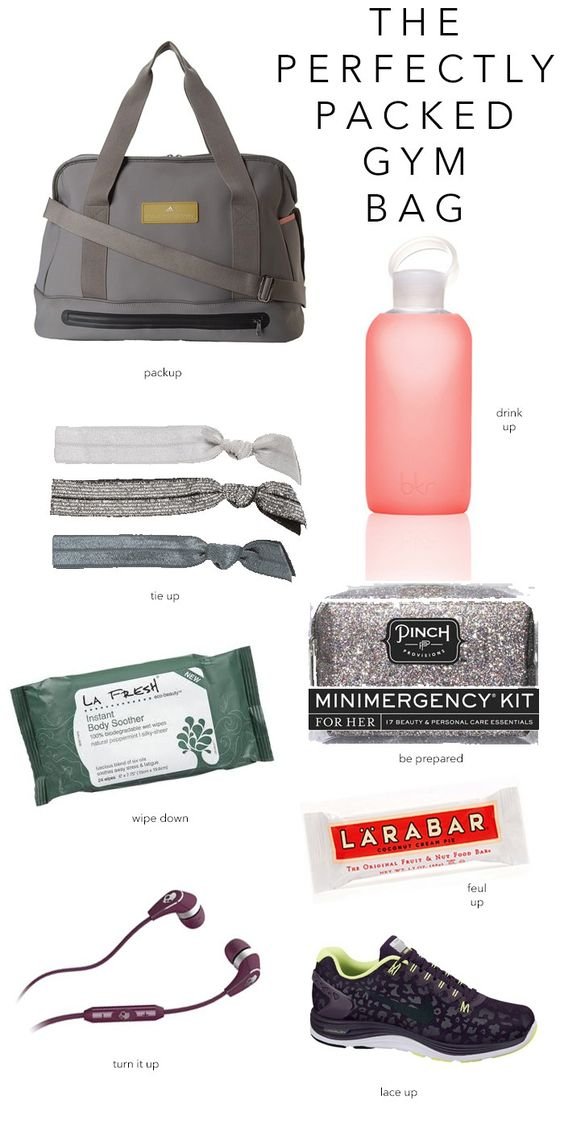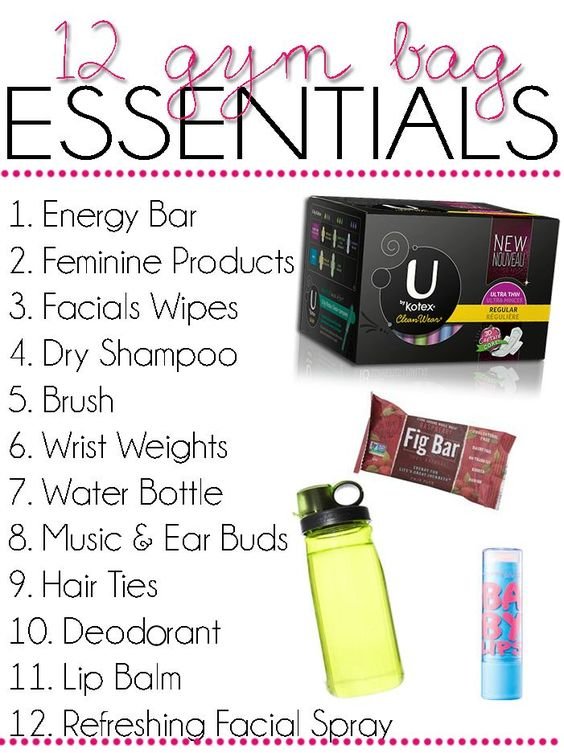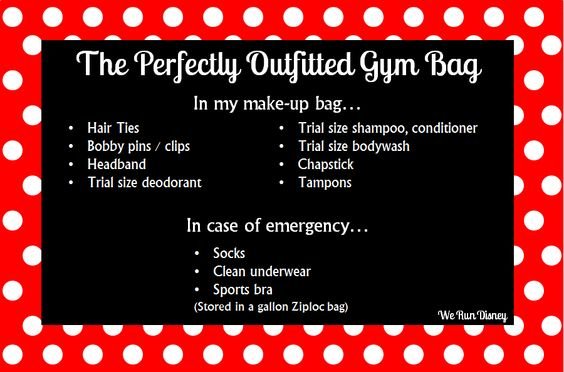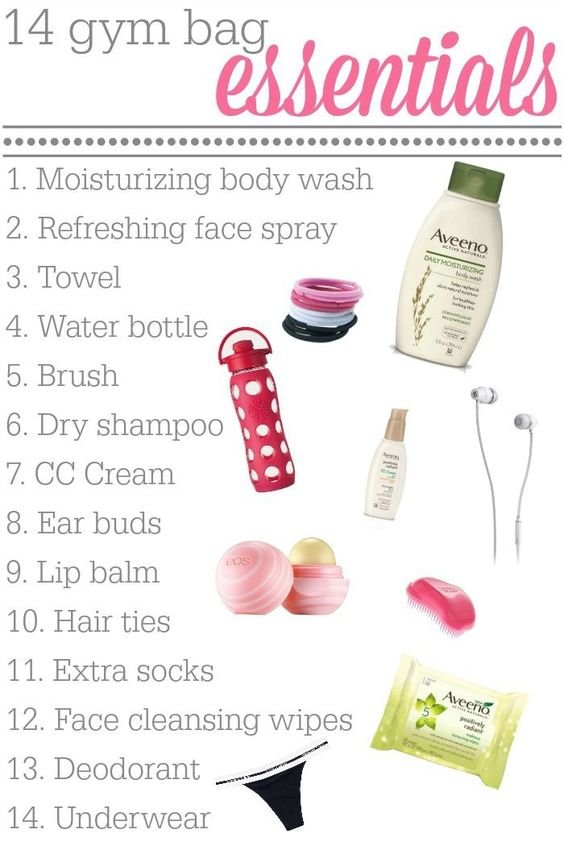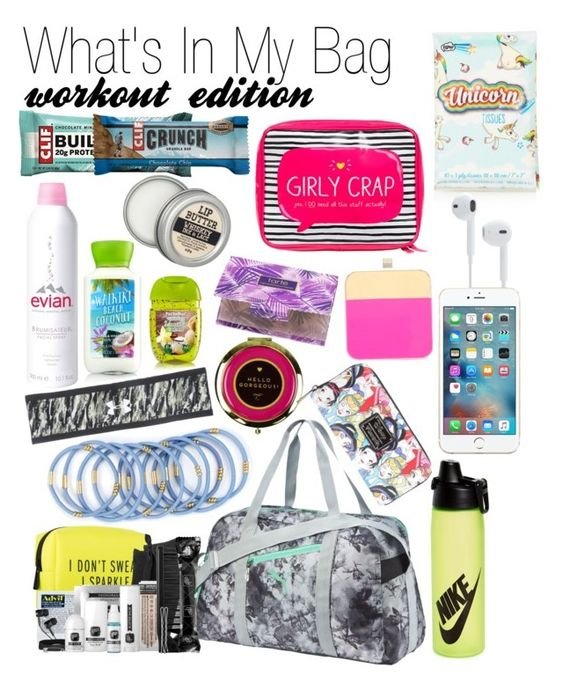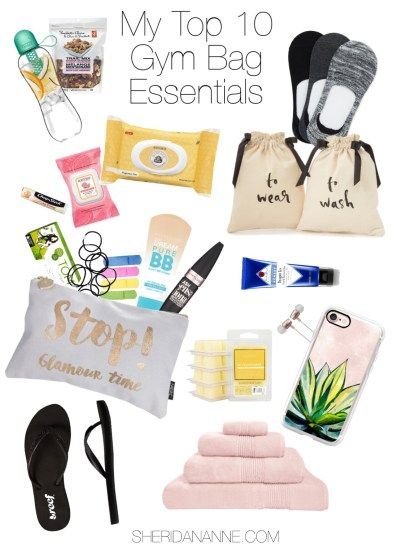 Must Have Items for Your Gym Bag
what to pack in a gym bag for a woman, gym bag essentials for girls, gym essentials for beginners, must have gym bag accessories, gym bag checklist, gym bag must haves, best fitness accessories 2017, gym equipment essentials, Must Have Items for Your Gym Bag