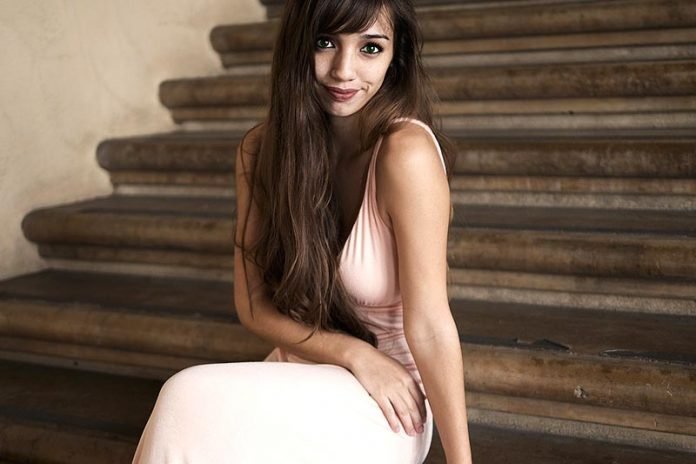 7 Tips for Choosing a Formal Dress : When it comes to dressing for a formal occasion, there is always a particular dress code to follow. Formal occasions can range from business events to weddings, so there is still a disparity there. However, there are a few rules that you could keep in mind that will help you pick out formal dresses that could be suitable for different occasions. While this may not seem likely, you must remember that a formal dress can be used for various events as long as you accessorize accordingly!
Only shop online from a well-reputed store
Online shopping is an easy way to get what you need without going through the hassle of skimming through retail outlets. However, for a formal event, it is essential to find a dress that fits your frame correctly. Many a time, online shopping is known for sending across clothes that don't match the visuals. In this case, it tends to be not only a waste of money but a waste of time and to top it off, a dress you will never wear. Shopping online can easily result in an extra hassle, like shipping dresses back because they do not fit properly, or even suits of low quality. If you are looking to buy formal dresses online, make sure you do it from a renowned retailer with good reviews!
Make sure you know the dress code for the event
Dress codes for formal events can range across a variety of types. It means a formal dress can include short dresses, sequenced dresses, or even prom type dresses. In these cases, make sure you are fully aware of what type of event you are going to attend. The last thing you would want is to go to an event underdressed for the occasion. You may also want to know the type of event you are going to, to ensure you have the right accessories to wear with the dress.
You should wear comfortable clothes
Formal garments tend to be a little less convenient than what we would wear on more casual occasions. There are times when formal dresses are form-fitting and can be challenging to wear for longer hours. In this case, you should choose a dress that you can wear happily for the expected duration of the event. For example, if your event is for two hours, you will be better able to wear a fitted and slightly uncomfortable dress, as opposed to wearing an uncomfortable dress for about six hours. Sometimes, we sacrifice our comfort for fashion, which can only work for a short spurt of time, unless you are happy with the fact that you will be uncomfortable! Choose wisely!
You can find a great dress for a lower price
Sometimes people make the mistake of buying a costly suit and only wearing it once. People feel like they will only get a gown if they splurge on it. It is not the case! There are many places to buy formal dresses online and in-person that will cut the cost of a dress substantially! Many second-hand stores and clearance sales happen throughout the year. Looking out for deals is a good idea as well, provided you know and trust the company.
Research before buying
Choosing a reasonably priced dress from a good company is not as hard as it sounds. Many dress companies have factory outlets that sell formal gowns at a fraction of the price. It includes designer labels and goes on to smaller-scale shops. Searching for sales, discounted outlets, and factory outlets could save you a big buck! Chances are shopping at these places could allow you to buy two or more dresses at the price of one. Who would pass up that opportunity? Do some proper research before you choose where to buy.
You do not always need to follow current fashion trends
When researching, shopping, and looking for dresses, many people tend to go with only what is trending in fashion. There are two types of suits you should be looking to choose from on-trend right now, and timeless dresses. The difference between choosing between the two is easy. If you are looking to attend a high profile event, picking timeless formal dresses which remain classy no matter what era is the winner. However, if you are choosing a dress for an occasion such as one that is in tune with the pop culture of today, you should pick from a more trendy look. The difference also lies with how much money you are willing to spend on a dress and how often you choose to wear it.
Buy a dress for your body type
One of the many mistakes people make when choosing a dress is overlooking the fact that they should be shopping, above everything else, for their body type. Everybody is different, and not all dress types suit all body types. When choosing a formal dress, you must search for ones that suit your body structure. Since formal dresses are usually more form-fitting, this may mean slight alterations as well.
All in all, shopping for dresses can be a fun experience if you let it be one! Whether it is online or in real life, shopping for formal clothing is an experience you can enjoy!
Related Videos about Tips for Choosing a Formal Dress:
What Is Women's Business Formal Wear? : Fashion for Women Over 40
14 Dressing Rules Everyone Should Learn Once and for All
How to Understand Formal Wear : Formal Wear for Women
Formal Outfit Ideas For Women | Office Wear For Women | Revamp It
Most Flattering Formal Dress Style for Large-Breasted Women : A Look at Fashion & Style
Women's Fashion Tips : How to Find a Formal Dress in Brown
7 Tips for Choosing a Formal Dress
prom dress guide, formal dresses, how to choose a prom dress for your body type, build a prom dress quiz, what colour prom dress, prom dress ideas, what is a prom dress supposed to look like, prom dresses 2019,