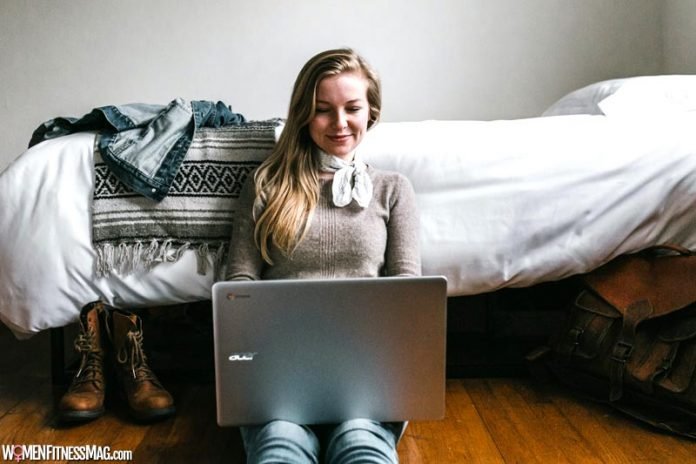 7 Ways You Can Earn While Traveling Around The World : Traveling gives you a whole new experience, and you gather so many unforgettable memories and experiences. You can always make some extra cash while you are traveling and learning about new cultures. With the savings that you are spending on your travel expenses, you do not have to worry about running out of cash if you act smart.
Many professional and non-professional travelers are using just their laptops and skills to earn a healthy amount while still on the road. Cash your creative skills by taking along your laptop.
Here are seven ways you can earn while traveling around the world:
Rent Your House And Car


If you have a car and a house, then think about renting them out before leaving. Leaving your vehicle in the parking is a common choice, but you will make good money by renting it to people in need. You can find customers online or lookout for someone you know. Some online companies who deal with renting cars also offer adequate car insurance. When it comes to renting your house, you can lock all the essential things in one place and rent the rest of the house. You can charge the advance rent and give them your guidelines about house safety before leaving.

You can rent your home to a tourist who has the same travel dates as yours, so by the time you get back, and your house will be free. These tricks are a great way to attract tourists and make them feel at home. If you are interested in the tourism industry, then you can further increase your knowledge about it by pursuing a hospitality and tourism degree online and build your passion to a decent career. This degree not only teaches your business management skills, but you will also learn how human resources and cultural awareness play their role in uplifting a tourism market.

Freelancing Online


If you are traveling in a good Wi-Fi signal location, then spare some time to work as a freelancer. You can take the job of a content writer or a graphic designer and reach out to clients, or you can use your web developing skills to make some cash. Make sure you make your freelancing accounts online before traveling. Some people also give online tutorials to earn money while traveling.

Take Small Souvenirs To Sell


You can buy small, lightweight souvenirs or any gift items from your area and then sell it in the places you travel to. It is a creative way of adding some bucks to your pocket without putting in much effort. You can also sell your products like handicrafts, handmade gift cards, and small-sized paintings.

Sell Your Skill


When you get to your travel destination, ask whether people are interested in learning your native language. Generally, people like to interact with tourists; it gives them an indirect insight into a different culture and background. If you are an artist, then make quick sketches of people, charge them according to your skill level. Singing, dancing, juggling, and playing an instrument to entertain people is also a prevalent and creative way of earning money while traveling. Search about the crowded locations of the place you are visiting and any special cultural occasions of theirs; this is where more cash pours in. Remember not to fixate your mind on money alone, enjoy the moment, and live it to the fullest. If, by any chance, you see the shooting of a film or video, check if they need a foreign actor or a voice-over. The package will be small, but it's worth trying for.

Sell Your Travel Photos Online


You will have a brilliant opportunity to capture portraits, landscapes, and skyscapes of new places. Use your travel photo to earn some amount, post them on the online websites. These sites take a ratio from the amount the client will pay you. Quick money is just a click away, so grab your camera and utilize it.

Pet Sitting


Have you heard about pet sitting before? Well, just like babysitting, people look for responsible individuals who can look after their pets while they are gone. If you are good at dealing with animals and love their company, then you can also reach out to people with pets and ask them if they need your services as a pet sitter.

Use Your Certification


If you have a certificate in any field, then take it along as a reference, like a scuba diver instructor certificate, a professional massage certification, a beauty expert, or a dancer or music teacher. It is better to carry your documents or keep a scanned copy on your phone to give your services to the locals and earn cash.
Conclusion
Traveling is a mind opener and gives you peace; it provides you with an opportunity to see how people live in different parts of the world. You can always make some extra bucks by being creative. Some of the standard ways of cash making while traveling include renting your house and car, selling your unwanted house items before leaving, and offering your services to the people you are traveling. Use your online skills, sell your travel photos, sell gift items, work at a local hotel, teach your language to the locals and find the best and crowded locations to play your instrument if you have that skill. It is all about being in the right place at the right time to make good money.
Related Videos about Ways You Can Earn While Traveling Around The World :
Location Independence: How to Make Money While Traveling the World
How YOU can Travel Full Time & Make Money on Social Media – 10 Tips to become a Digital Nomad
Earn Money While Travelling Full Time – 13 ways to earn income worldwide
How I make money while traveling the world (and eating)
How i Make Money while Traveling the World
7 Ways You Can Earn While Traveling Around The World
how to earn money while travelling in india, travel the world and get paid, how to make money in travel industry, how to make money while traveling the world, how to support yourself while traveling, how to travel and work at the same time, how to make money while traveling in a van, companies that pay you to travel,