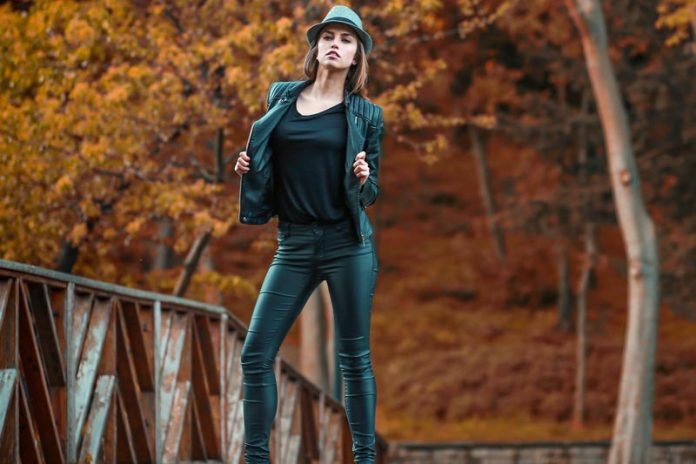 8 Stunning Tips to Dress Nicer for Winter-Fall : Hands up if you're starting to feel a chill in the air?
If your hand is up, don't worry, you're not alone.
We're all feeling the autumn breeze around our bare ankles and it's only getting frostier by the day. But there's good news! Just because it's cold outside doesn't mean you can't be as stylish as you were during the summer months.
There are so many exciting outfit options that come with winter. From chic coats and woolly hats to chunky knits and slinky stockings. We're excited about boot season, and you should be too.
Fall/winter are on their way which means new opportunities for you style-challenged people to dress nicer! Here are some stunning tips that can help!
Knowing What to Wear Is NB
Finding and refining your personal style can be a challenge. We've all been there at one time or another. Most people will have an impressive history of problematic clothing choices to look back on. But, no matter how embarrassing your past, there's hope for the future.
Life is full of changes and with each of them, you'll need to adapt your style. From college student to an office worker. And from young professionals to a parent who needs stain-poof options. Regardless of what life hands to us, we need to be ready to dress for the occasion.
Autumn and winter are times when we need to adapt our style the most. Our daily outfits need to achieve two main goals. We need to stay warm and dry while maintaining our style.
Keep in mind that the impact of personal style extends much further than just making a good first impression. It's about how you feel. It's about being empowered and feeling able to approach each day with confidence. If we feel good, we look good.
How to Dress Nicer for Winter-Fall
Now you understand the importance of dressing in a way that makes you feel confident, let's take a look at the 'how'. We've put together 8 tips to help you decide How to Dress Nicer for Winter-Fall.
No Impulse Buys

We're all guilty of it. An office party. A wedding, a Friday night cocktail event. When we plan a special event, we get excited and this often leads to impulse purchases. In many cases, what we buy in the heat of the moment will rarely get more than one wear.

The solution is to have a few dressier pieces in our wardrobe that are versatile. Instead of buying something especially for one event, try to go for classic, simple pieces that can be worn in different settings.

When we change up the accessories, it's possible to take any look and transform it. This is especially helpful in autumn and wintertime when we need versatile pieces to work for changing the weather. What we don't need is to have spent all our money on skimpy party frocks that we'll never get the chance to wear again.

Donate and Freshen Up

Marie Kondo has made us all that much more aware of how important it is to keep a household free of junk. Any clothes that no longer fit you should be donated to those who can use them. When your wardrobe is lighter, you feel lighter too.

There's no point in cluttering up your wardrobe with items from your past. Be realistic and be honest with yourself, if you haven't worn it in a year, it's time to donate it to charity. Scaling down your wardrobe is one of the most effective ways to refine your style.

It means you have more space for classic pieces, like coats and jackets that will last a lifetime.

Scarves Are Essential

In Winter, scarves are the ultimate accessory. A beautiful, bright scarf can make all the difference to an otherwise dreary day. Wearing darker colors in winter makes sense. A lovely scarf is an easy, inexpensive way to liven up any muted Winter outfit.

It adds a pop of color and allows you to change up the same outfit and make it look totally different.

Cute scarves make it look like you've put effort into an outfit. Plus, they keep you cozy and feeling comfortable in the chill.

It's All About Layers

In chilly months, layers are the way forward. It's the easiest and most effective way to stay warm throughout the day. Not only do layers seal in the heat, but they also look super cool and put together.

For extra warmth, try a plain white cotton vest under your clothing. A fine-gauge knit can also look smart over your work shirt or under a suit.

If the temperature goes up, you simply pop off a layer. You can layer just about anything. Your blouses, shirts, and cardigans will all look great when paired together.

Reimagine the Turtleneck

The turtleneck is one of those classic items. It's chic on its own but it also looks great under a shift dress or dungarees. We're seeing more and more women pairing turtlenecks with their favorite dresses and we love it!

Paired with clean accessories and a structured bag and you'll look fashion-forward. Plus, you'll be warm. Even high-end design houses that have re-imagined the turtleneck as a statement piece. The runway showcases neon-hued turtlenecks for the most daring.

Everything Plus Tights

This may be the oldest trick in the book. But it's also one of the best. Tights can take any outfit and make it look sleek and professional in seconds. Make sure the hem of the dress is a midi-dress or mini-dress as lengths in between can look bulky or awkward.

The most foo-proof way to look chic in tights is to stick with all black. If you want to stray from black, ensure the colors are still dark winter colors (no brights or neons). Tights keep you warm while wearing your favorite little dresses and skirts.

Invest in Different Coats

We all know that coats are expensive. The reality is that you're going to be wearing one every day during the colder months.

The struggle is that it can feel like you're wearing the same outfit until April because you're stuck in one or two coats. A trick is to invest in a few different styles – a smarter wool coat, a rain mac, a parka, a leather jacket. This way, depending on your mood, you can switch it up and stay warm.

To bulk up your coat options, it's a good idea to check out your local second-hand and charity shops. You never know what treasures you'll find for a few bucks. When you have a few options, you won't get so bored of wearing them and each will last longer too.

Pay Attention to the Forecast

This last tip is the most obvious but also the most important. It's unnecessary to lug around hats, gloves, and scarves all winter. When you know the exact temperature and rain forecast, you'll be more prepared with the appropriate accessories. Check out the top accessories for this year.

You can avoid taking extra heavy coats and layers on warmer days and you'll be ready with an umbrella on wet days. Check the weather in the morning while getting dressed to get the most accurate forecast for the day. Then, you can fit what you need in your handbag, instead of taking every item just in case.
The Next Steps
After reading this article, you should be armed with a variety of smart tips and fresh ideas about how to dress nicer in the colder months.
The winter months should never prevent you from compromising your identity by not dressing in your unique style. You don't need a whole new wardrobe when you learn to dress creatively. These simple, smart tricks will help you reimagine what you already own and put them together in a way that's both warm and trendy.
So, what are the next steps?
Now you're prepared to take on the cold, you can visit our website for more ideas about accessorizing any outfit and taking it to the next level.
Related Videos about Stunning Tips to Dress Nicer for Winter-Fall :
10 TRENDS FOR AUTUMN ( FALL) WINTER 2019 & How To Wear Them NOW
COLD WEATHER OUTFITS + HOW TO LAYER!
how to put together an outfit 101: winter edition
10 Ways to Wear Overalls for Fall/Winter
how to style FALL DRESSES!! WHAT TO WEAR with dresses this fall/winter!
8 Stunning Tips to Dress Nicer for Winter-Fall
how to dress in winter female, winter outfits, how to dress casual for winter, winter outfits ideas, how to wear jeans in winter, how to dress in winter female 2018, how to wear blazers in winter, how to dress for winter weather, Dress Nicer for Winter-Fall