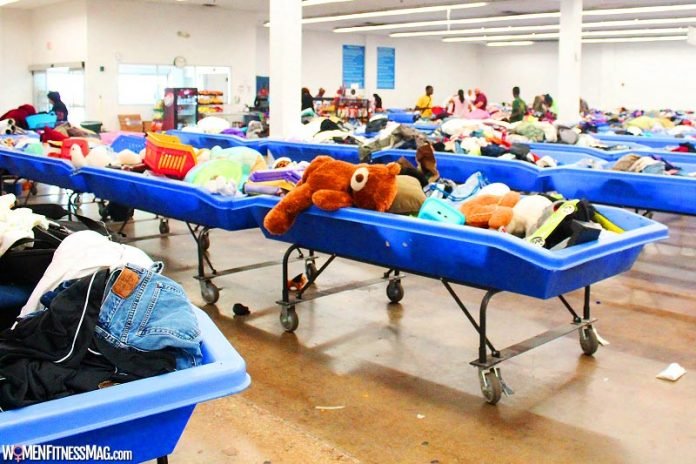 8 Ways to Enjoy Thrifting at Goodwill Bins : Are you looking to purchase items from Goodwill outlet/bins? It can be a rewarding endeavor if you know what to do. Here are 8 tips to help you.
Explore the Unlimited rows of Goodwill Bins 
When you step into a Goodwill Outlet, you will see one obvious distinction from the typical retail stores. All the items at the Goodwill Outlets are displayed in blue Goodwill bins. The Goodwill bins are organized by the categories of the items and arranged into simple lines and walkways. It makes your shopping considerably easy.
Save More When with Payment by Pound 
No matter what you shop at Goodwill, you'll be saving more with the payment method. You pay for items by the pound rather than separately. Shopping from the Goodwill bins permits you to save considerably more. It is better to purchase in bulk as that will help you to buy high-quality items for a small amount.
Dig for Treasures with Fun
Thrifting is an adventure. Nothing matches the sentimental feeling of finding special clothing or a unique accessory after a devoted search. Since the Goodwill bins don't mix the items in racks, thrifters will stand the chance to absolutely "dig" into boundless Goodwill bins with unclaimed fortunes.
Discover New Items Every 30 Minutes 
In case you end up sorting the entirety of the Goodwill bins that are available when you initially show up at the Goodwill Outlet and infer that there's nothing left to investigate – reconsider! The staff rolls out new Goodwill bins every 30 minutes. You can then have new categories of items to sort through. Likewise, keep on checking through bins you already searched. There may be new items in the Goodwill bins. The consequent search may be compensated with a treasurable search that you missed the first time.
Learn to be Polite during Thrifting
As you shop, remember that the Goodwill stores have a 'one person per bin rule." The rule is for the safety of thrifters. Appreciate the space of others sorting the Goodwill bins. You are also required to come with masks.
Get Ready
You'll probably spend about an hour sorting through the Goodwill bins. It is imperative to plan for your outing early. You might need to wear a knapsack or fanny pack so you can keep both of your arms free when digging and checking. It can likewise be entertaining to bring a music player with you. You can play some of your favorite songs as you explore the Goodwill bins.
Look for High-Quality Stock 
The things you'll find in the Goodwill bins would be affordable, durable, well-assembled items. You'll be leaving with new fortunes and some money left in your purse after a dedicated search.
Have a good time
Everything about the Goodwill bins and outlet is intended for the fun thrifters. Ensure you have a great time regardless of your reason for visiting the Goodwill bins. Whether you're merely scanning, looking for a definite item, or just hoping to take a stab at new items, the Goodwill Outlet offers all shoppers an interesting and pleasant experience.
Related Videos about Ways to Enjoy Thrifting at Goodwill Bins :
MY BEST TIPS FOR SUCCESS SHOPPING AT THE GOODWILL OUTLET aka THE BINS
Thrifting at The Goodwill Bins Outlet Store! Pay Per Pound Thrift Haul
Goodwill Outlet What You Need to Know Before You Go!
How To Shop The Bins | Tips for Shopping at The Goodwill Outlet | Thrift for Profit |
Thrifting at The Goodwill Outlet Bins – Never Know What You Will Find!
8 Ways to Enjoy Thrifting at Goodwill Bins
best time to go to goodwill bins, making money at goodwill outlet, goodwill bins near me, thrift store bins, goodwill bins michigan, best goodwill outlet finds, goodwill bins illinois, goodwill bins outlet,