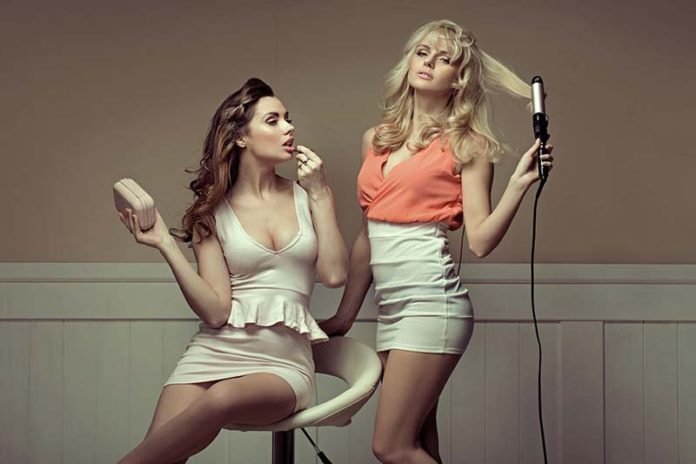 9 House Party Outfit Ideas : House parties are awesome, you can wear practically anything and still fit in with the dress code (because they're normally non-existent!) Except, you might need help in deciding what sort of house party outfits fit your occasion.
Whilst there is a whole array of clothing items to choose from, often, it's harder to find something you like when you haven't got any idea to go off. Attending a wedding means you're most likely to wear a beautiful long dress or romper of some sort whereas if you're going to a 21st birthday party, you're more likely to reach for a short dress or some jeans and a cute top. The great thing about attending a house party is that if you're underdressed or even overdressed, there won't be any security at the door telling you that you can't get in.
To help all you house party goers decide which outfits to wear, we have put together a handy house party outfits list, we'll give you advice on how to dress according to the occasion of the house party and also how to judge what you should wear based on everyone else's outfit choices.
Floral Mesh Top and Black Skinny Jeans
This outfit is perfect for anyone who doesn't like too much color in their wardrobe but does like patterns and floral designs. You can add a thin, dark cami vest underneath the mesh style if you think it might be too revealing but still love the design. House parties can range in formality so if you're going to a house party just for a chat up with your friends and a few drinks, then an outfit like this should be your first choice! If you're not a big advocate of black jeans, then you could always swap them out for dark navy ones or even washed-out ones. The black jeans do add a little bit of formality to the outfit though, so if you're off to a house party for someone's birthday or another special occasion we'd stick to them.
Casual Striped Dress with a Tied Shirt
For those of you who are attending a super casual house party and need an outfit to suit the vibe, a striped dress paired with a tied shirt (as a belt) will go down a treat. Any color will do but make sure that the dress and shirt color doesn't clash as this could ruin the whole outfit. You can add some dainty jewelry pieces if you're feeling adventurous but the best shoes to go with an outfit like this one is trainers or pumps. Staying comfortable and confident at a party will allow you to have a great time and enjoy the party a lot more.
Thin Jumper and Striped Shorts
As the warmer months creep upon us, house party outfits start to feature a lot more shorts-based outfits rather than jeans. That means you've got to swap all your woolen jumpers for cute rompers and get out your sandals instead of your winter boots. However, before the seasons completely change we have to think about house parties that are taking place in the springtime, it's still quite cold from the winter breeze but the summer sun is starting to appear too. Mixing a thin, stylish jumper with some equally as stylish, striped shorts, is sure to make your party outfit the best there is.
Cute Dress
If you're attending a less casual house party then wearing a cute dress may be a good choice, a white color will show off your elegance and inner beauty while rocking a darker color will show your mysterious and dark side. Pair it with your favorite pieces of jewelry and some flats then you're ready to have a fun time at the party! This outfit is perfect for birthday parties as well as other occasions (even a baptism!) so you can always be sure that you're wearing a beautiful outfit to any house party.
Crop Top with Washed-Out Shorts and Fishnets
Some house parties will not state any dress code, and all of your friends will be wearing completely different outfits that could range from a dress to a midi skirt and crop top. A good in-between is rocking some fishnets underneath your washed-out shorts and pairing them with your favorite crop top. This is such a fashionable and chic outfit that you won't want to take it off. Remember though, it has to be a casual dress code (this maybe unspoken but just hinted at) because if it's not then you may look out of place.
Off-The-Shoulder Top and Skirt
There is nothing better than looking and feeling great when you're going to a party, which means that you've got to pull out your favorite top from your wardrobe. If you don't currently own an off-the-shoulder top then you should, they're super comfortable and look very fashionable too. Pair it with a skirt and you're ready to hit that house party like nothing else on earth.
Denim Jacket Over a Plain Dress
The house parties that require casual attire are always the hardest to dress for because you don't want to feel like you're overdressed. Pairing a casual plain dress with a denim jacket will give your house party outfit that casual yet classy feel everyone desires. Mix up your colors by wearing a navy, red or even yellow dress. If you can't find the color you prefer so easily, go for wholesale dresses, perfect alternative to others as there are many designs and colors, they're affordable and good quality! Pair your outfit with some simple jewelry pieces and you're ready to go.
Ripped Jeans and an Oversized Top
Nothing quite says casual like some ripped jeans and oversized shirt. The perfect casual house party attire has to be an oversized brightly colored top and some wash-out, ripped jeans! Get out your trainers or pumps then you're ready to turn up the music and dance the night away. An outfit like this is super stylish and chic so you don't have to worry about not feeling fashionable!
A Short Floral Romper
For those house parties you're attending in the summer months, you want to look fresh and that's exactly what a floral romper can do! House parties can get very hot and sweaty which means you'll want to stay cool whenever you're inside, and wearing a romper will allow you to do this. Be cute and preppy this summer by wearing this beautiful outfit to your next house party!
We hope by reading this article you've now got more of an idea of what house party outfits you will wear in the future, there is no need to stress over your outfit! Just make sure what you're wearing feels comfortable and you're confident wearing it.
Related Videos:
Style Guide: House Party
Get Ready With Me: House Party!
GET READY WITH US!!// House Party
Outfits for a house party
Plus Size Lookbook | House Party Outfits
9 House Party Outfit Ideas
casual party outfit ideas, house party outfits 2018, house party outfits 2018, house party outfits tumblr, house party outfits winter, what to wear to a college house party, what to wear to a high school house party, what to wear to a house party 2017, what to wear to a house party guys, what to wear to a house party in the summer, what to wear to a house party in winter, what to wear to a teenage house party,