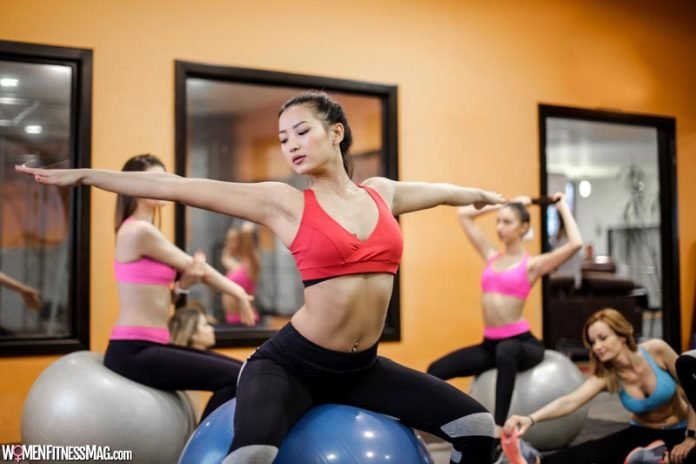 9 Tips for Selecting the Best Fitness Class for You : Many gyms have fitness classes. Depending on your membership level, they may even be free. If you aren't taking advantage of that perk, you're missing out. Joining a class can help motivate you, educate you, and improve your results.
However, it can be difficult to decide which one to take. Keep reading to learn how to select the best fitness class.
Determine Goals


Before signing up for a class at Fitness Evolution, determine what your fitness goals are. Are you looking to bulk up, slim down, improve flexibility, or increase endurance? Certain classes will be more tailored for various outcomes. For example, if you want better flexibility and core strength, a yoga routine will be more beneficial than a free weights session.

Talk to Instructors


If you aren't sure how to match your goals to a class, talk to a few instructors. They'll be able to clarify what type of exercises each class includes and which muscle groups will be targeted. Fitness coaches are trained and certified to help you, so don't be afraid to use them as a resource. Getting to know your instructors ahead of time can also make you feel more comfortable attending their classes.

Acknowledge Level


Be honest with yourself about your current fitness level. You won't be doing anyone a favor by joining a class outside your comfort zone. Taking too advanced of a course can be discouraging to you and may mean you'll need extra attention from the trainer. That can lead to abandoning the class altogether. On the other hand, taking too easy of a class can be unfulfilling and delay reaching your goals.

Consider Enjoyment


Don't forget to consider what you'll enjoy. Just because a class is compatible with your fitness goals does not mean it's the right choice for you. Be sure to select something that you will have fun doing. If you don't like the class, it decreases the chance that you'll go regularly.

Check Schedule


Before you get attached to a class, double-check your schedule. Not only should you verify that the class is offered at a convenient time of day, but you should also check the class length. You can expect to find durations of just 30 minutes to over an hour. Select something that can easily suit your agenda.

Research Size


The size of a class can affect the quality. If you suspect you will want more personalized attention, opt for a smaller class. Larger classes are a great choice if you enjoy socialization or want to avoid being singled out.

Ask a Friend


When in doubt, ask a friend. Your friends probably know what you enjoy, what your hoping to accomplish, and are easy to talk to. People you know may be able to make great suggestions or even join with you. Having a gym buddy increases your accountability.

Try a Few


There's no way to be positive about which classes you will like the best until you've given them a try. If you can't make up your mind from reading descriptions, talk to your local gym about how to sample some classes before you pay for a membership. You may be able to get complimentary day passes.

Assess Atmosphere


Once you've tried a class or two, assess what you enjoyed and what could have been better. Think about features such as the music, instructor, and exercises. If you can break down the class, it can help you find the most appropriate one.
There's a lot of variables when it comes to selecting fitness classes. Do your research, and get to the gym to try a few today.
Related Videos about Tips for Selecting the Best Fitness Class for You :
NO EXCUSES – Female Fitness Motivation
Total Body Strength Training Gym Routine
Best female workouts – How should women train in the gym
15 MIN BEGINNER CARDIO Workout (At Home No Equipment)
9 Tips for Selecting the Best Fitness Class for You
best group workout classes, best group workout classes near me, group fitness classes types, types of group fitness classes to teach, group exercises, types of group exercise, group exercise ideas no equipment, benefits of group exercise,