A complete guide for the use of a corset to rock every outfit : Despite having a bad reputation, this Victorian piece of accessory has survived many a fashion revolutions. Thanks to the modern day fashionista, who is more than willing to experiment with old world fashion. Crushing on corsets? From compulsion to fashion, here's your 101 guide to the modern day corset.
Unless you missed a couple of centuries, corsets might not have escaped your notice. From Gigi Hadid showing up at her Shoe Collab event with a leather waist cincher to Kim Kardashian taking over the internet (again!) with her 'casual savage' look, corsets are all over the place once more.
Although corsets were originated in the Victorian Era, they didn't come to limelight up until the release of 2001 Moulin Rouge. With burlesque dancer showing off their perfect curves in waist cinchers and bustiers, corsets were again introduced as sexy apparel. Thankfully, modern-day corsets are a lot less painful and more convenient to carry.
Corsets are essentially waist cinchers that cinch the waist to give an illusion of hourglass figure. They come in a lot of variety. With different shapes, style, fit and material, corsets could effortlessly blend in with any outfit, provided you know how to style them.
So here's a complete guide for the use of a corset to rock every outfit.
Thin Fabric Corsets
Gone are the days of heavy leather corsets that land you in the ER. Corsets made of thinner fabric such as denim and Egyptian cotton look stunning and match well with almost every outfit. A balloon sleeve A-line dress with a simple denim/cotton corset is great for a day out with girlfriends.
Team a halter neck cotton maxi dress with a corset and you are all set for a trip to the beach.
Satin Corsets
Corsets are a great option to revamp your old wardrobe. If you have any old off white shirt dress, throw it not ladies! Simply add a satin corset and a pair of hoops. Behold, the modern day gypsy princess! A floor length buttoned-down white dress and a pair of tan brown gladiators are perfect for a sultry Grecian look.
A very important thing while styling corsets, is that, these are very bold style statements in themselves. You DO NOT overindulge in accessories while using a corset. A lot of bling could kill the zing!
Corset bralettes and Tshirt dresses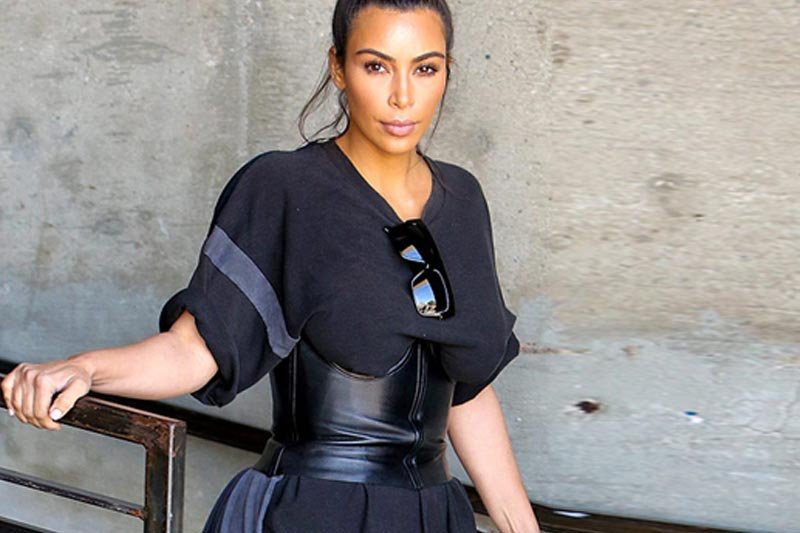 Remember Kim K's casual savage look from one of her Instagram stories? Corset bralettes when paired with a casual t-shirt dress make an awesome Sunday brunch outfit. If you are bold enough to carry this look, you would grab every…single…attention in the room. Period.
Not so sure how this would work? You can always go for oversized jackets to tone down the effect. Denim jackets, specifically, are a good and safe option. Tip number two –  With corsets, layering is the key. A corset WILL draw attention. So if you are not sure about wearing a corset by itself, you need to be an ace at layering.
Corset Belts :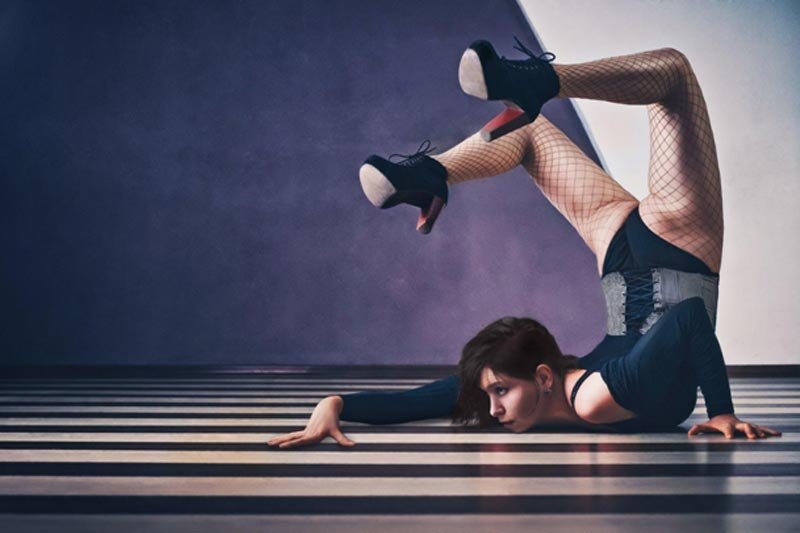 A more subtle version of the full-on bustier, corset belts blend in with almost every outfit. However, they look exceptionally good with oversized blouses with light balloon sleeves and off shoulder puff sleeve maxi dresses. Opt for light airy colours and breathy fabric. Off white, pale blue and even azure shades would look gorgeous with a corset belt.
Most of us Disney heads have probably grown up crushing on Esmeralda and Jasmine. Here's a styling tip for the modern day Disney heroine –
Try a pair of clean onyx black high waisted jegging with a full sleeved top ( Ruffs and balloons, again would be a good option) in the shades of teal, lavender or white with boots.  A decent yet wearable Disney Princess recreation.
Corset Tops
Contrary to popular belief, there is nothing as versatile as a corset. For an everyday casual look, a simple corset top with well-fitted pair of denim is perfect. For a bolder look, hop into a pair of clean, slim fit black jeans and top it off, with a black overbust lace bodice. Layer it with a casual shrug and believe it or not, this alone will set the mercury high!
Try playing with pastels for a formal event. Shades of powder pink, mint green and salmon give a more definite and organised appeal to the outfit.
Switch the jeans with trousers and ditch that shrug for a tailored blazer, if possible in the same shade as the corset. Certified 100 % hotter.
Corsets and skirt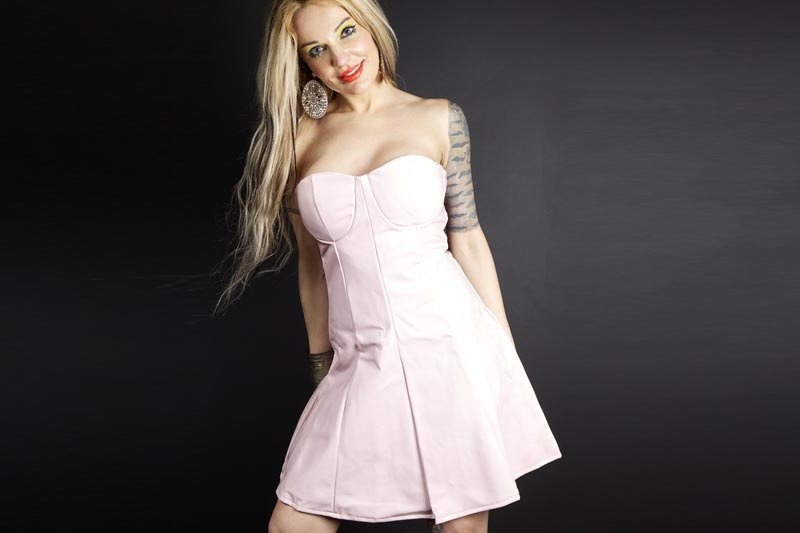 Skirts are always in vogue. There's no doubting that! From classy to sexy, skirts can easily fit into any ensemble. Corsets, in particular, look absolutely stunning with midi Tutu skirts and mermaid fishtail floor length skirts. They beautifully accentuate your curves giving an hourglass shape to the body.
For a goth look, you could literally close your eyes and a black underbust bodice and a dark-coloured flared skirt. If you are more into barbies than punk metal, this is your jam!!! Pastel pink skirts with an overbust corset and a cute short jacket, perfect for a high school date night.
Corsets over Jumpsuits: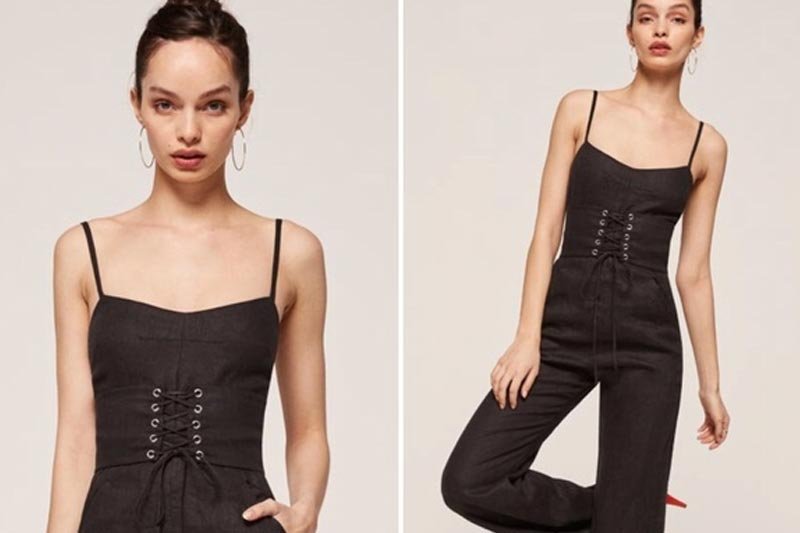 Seems like an odd combo? Well, Taylor Swift didn't think so when she walked out in a comfortable looking jumpsuit and a corset around her waist. The 'Me' singer never fails to stun us with her updated street style fashion.
Just make sure to choose a comfortable jumpsuit for a more 'I woke up just like this' look. Tight fitting jumpsuits would simply kill the casual appeal.
Tips for wearing a corset
First and foremost, make sure you choose a material and fit well in tune with your comfort level. Comfort is the key to look effortless. Heavy and tight corsets cinch your waist to an extent where you can't breathe. And if you are looking for a waist cincher, avoid wearing them for long hours.
Follow the natural curves of your body and choose accordingly.  If at all you feel tempted to go the old Victorian way (no offence), remember what happened to Elizabeth in Pirates of the Carribean.
Finally, experiment with colours! Corsets are fun accessories. There's no rule when it comes to dressing. People make fashion, not the other way round. Step out in confidence wearing your own style.
Author:
Jessica Smith has been writing for a few years now. She is a writer by day and reader by night. She loves reading, be it a newspaper, a book or anything. She also loves cooking, traveling and dancing. She wants to be a successful writer as writing is her passion. She wants to travel the whole world as travelling helps her calm her body as well as mind and explore fashion and style game around the world".
A complete guide for the use of a corset to rock every outfit
how to waist train without a corset, how long to wear waist trainer to see results, orchard corset, corset styles and body types, steel boned corset, does waist training flatten your stomach, best corset, corset trainer, guide for the use of a corset