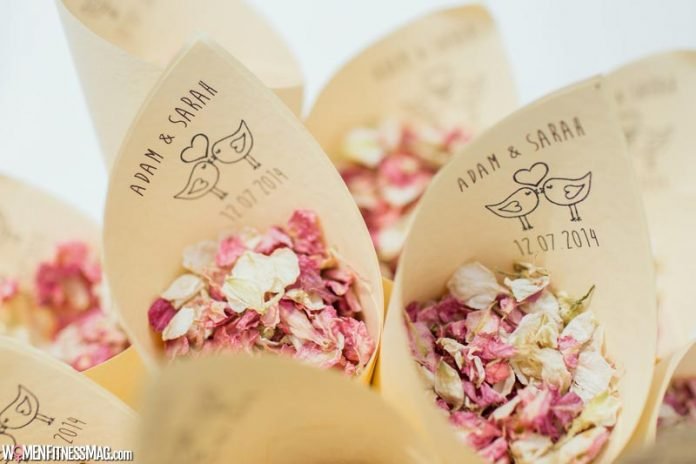 A Handy Guide to Creating your Customized Invitation Cards : Whether you are planning a party or going to a one, the first thing you focus on is invitations. Invitation cards are as significant as any other detail of the event, if not more. If made correctly, they add a touch of personalization, showing your guests that you are excited and happy to host them. With the advancement of technology, everything has become digital.
Digital invites might be a reliable and time-saving way to ask your guests to save the date, but they are no fun. Old school, printed invitation cards are always in trend and adds a more personal touch to your events, such as anniversaries, marriages, engagement, book releases, promotion parties, etc. Whatever the occasion, MyCreativeShop has a huge variety of templates that can help you create the perfect invitation card with your own special touch.
Making a customized card
Picking invitation cards is a fun chore. There is a large variety of already designed, and ready-made invite cards available in the market for you. They come in many colors, designs for any of your events. Whether you are hosting a birthday party for your baby girl who is just too fond of Cinderella or your boy who loves the car, you can get an already designed card for you to save some time. But if you are creative like us and want to show off your creative streak, you can always create your customized card. But before you move onto designing your card, here are some tips and ideas for you to follow and create your masterpiece.
Choose a color scheme
Choosing the right color scheme is perhaps the most essential part of your creation. The right hues can enhance your fonts and any other details you have put in your card, but the wrong, mismatched ones can completely ruin it. It is necessary to keep the kind of event you are hosting in your mind before you pick any color scheme. You do not want to invite your potential business partners or clients to a business meeting with a pink invitation card unless your business is related to baby products or cosmetics. Similarly, you do not want to give people your wedding or engagement invitations with dull and boring colors. So, always keep the theme and purpose of your event when choosing the color scheme.
Create your design
You would not want an invitation card with only a plain colored background and cursive fonts when you are spending so much time to create a customized card. So the next step for you is to choose a design for your card from hundreds of online templates, or you can always create your design. You have the opportunity to pick any template or create any design you want. The best idea for creating a customized wedding, engagement, or bridal shower invite is always the flowers. You can choose your favorite flowers as your design. Or, if you want to be more creative, you can add the bride and groom's illustrations. For any other event such as business parties or birthdays, you can create a design that matches your theme.
Pick a font
Once you are done with the essential details of your card, now it is time to pick a font that complements your overall theme and style of the invitation cards. There are so many fonts style available online for free if you want to use them. But if you do not want something basic and free for your invitation card, then you can buy fonts or create your own. Whatever you decide to do, make sure not to use such fonts that are either too cursive or too plain. Cursive fonts might look attractive to the eyes but are hard to read. Choose the best color for your fonts that complements and matches the design and background of your card.
Print your card
Now that you are done with all the customization and details of your card, it is time to print them. Like all the above steps, there are a lot of options for you to choose your printing medium. The simplest option for you is to print your card on plain paper medium or, if you want something a little bit fancy, choose a scented paper. But, if you are looking for something that shows class and romance, we will suggest you choose a unique medium of linen mix with leather. These invitation card printing mediums have torn edges that give a vintage look. After printing your cards, send it to your guests, and receive continuous appreciation.
Related Videos about A Handy Guide to Creating your Customized Invitation Cards :
Creating Your Own Invitation Suite
How To Make Wedding Invitations – 3 different ideas
DIY MY WEDDING INVITATIONS WITH ME!
A Handy Guide to Creating your Customized Invitation Cards
free online invitation card design, invitation card size in pixels, invitation card template, how to make invitations on computer, inauguration invitation card online maker, create birthday invitation card online free, custom invitations, event invitation templates,