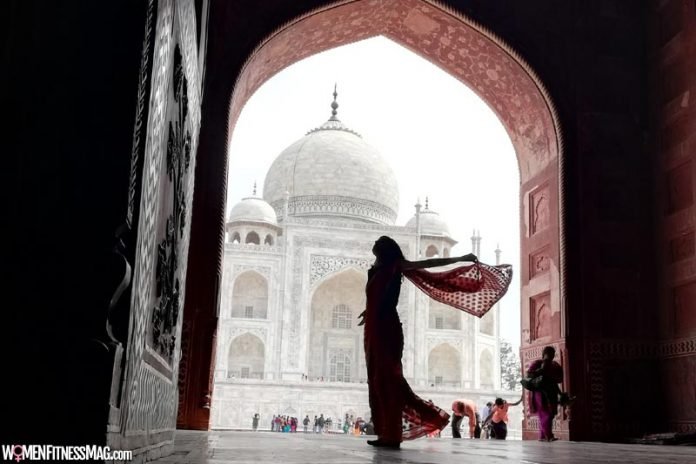 A Solo Woman Enthralling Experience Of The India Tour : Travelling is my biggest passion for life. I love travelling not just for being there but to learn more than what books could help me with. I have become a strong woman by walking alone on unknown terrains, talking to strangers and spending time with ownself, to fill the quest of worthiness. It is something so valuable that it has improved my way of living. When you travel you open up to the new mindset and thought process. You gain an insight into how people think and behave differently under the same circumstances.
As a woman, I am always hemmed in expectations, demands and needs from family members, spouse, children, parents, colleagues and bosses. To stay calm, be on my right senses and able to render my daily responsibilities,  I prefer to take a momentary break in between my daily routine. Solo Travelling trips that suit my schedule and budget is my blueprint for it.
I recently was on the Indian Golden triangle tour,one of the most popular tourist circuits of India. When you think about India, Taj Mahal is the first thing that comes into your mind. I was overjoyed to spend a day with myself at Taj Mahal. A step toward "Self Love".
For a Solo traveller, safety is the biggest concern. My friend suggested the leading travel agency in India LIH, Leisure India holidays who plans the safest and affordable Golden triangle tour packages for solo women travellers. She said that being with the best tour operator, really helped her to enjoy the trip to India. According to her reviews, their team members are not only thoroughly professional but are also well behaved and very supportive throughout the journey. She is even now friends with them. She also advised me to ask for the best rating driver for the trip. The package cost was $850, which was value for money deal. The tour operator took care of my visa, accommodation, transportation services. They were also very specific about safety, hygiene, and time. The package was customised according to my schedule and was of topnotch.
Taj Mahal, A memoir of love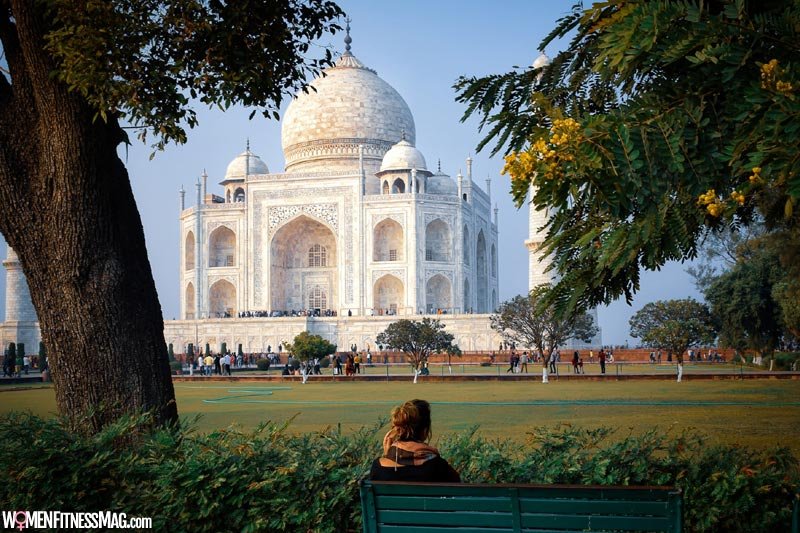 Taj Mahal is a monument built by Emperor Shah Jahan in the founding memories of his beloved wife Mumtaz Mahal. It's been said that he loved her so much that he wanted everyone to remember their love story for centuries. He particularly wanted everyone to remember his princess for her elegance and beauty. Deeply touched by the thought I wanted to see the place and see the glimpse of what we call "True love."
Delhi-Agra- Jaipur tour for 5 days
I took my flight from London on 23rd July 2019 to Delhi, India. Heena, my travelling partner from the tour company, took care of my visa, my stays, my cabs. She was there at the airport with Ashok Singh Ji waiting for me. To my surprise, the driver could verse in the English language and was one of the finest gentlemen they could provide me. His chivalry was such that for the entire journey I had complete trust and faith in him. The tour operator gave me emergency numbers and some safety measures, which were of no use with Heena and the driver Ashok Singh Ji.
On my first day and second Day on Golden triangle tour, I was in Delhi
Sightseeing in Delhi: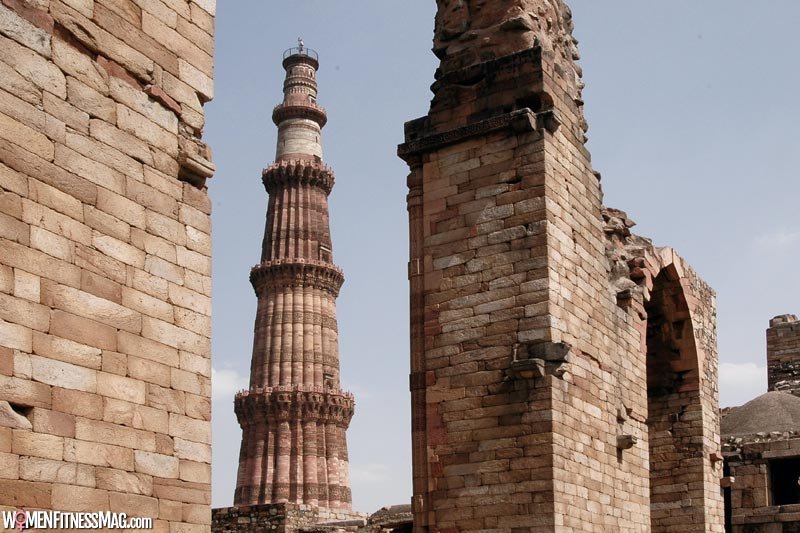 Visiting Qutub Minar, Red Fort, Parliament House, the clean and big roads overwhelmed me. The systematic and disciplined traffic in Delhi was impressive. Though Delhi is considered being one of the most polluted cities of the world I could still see possible efforts made by the government and the people out there, to make it a better place to live.
Accommodation in Delhi:
I spent two days in Delhi at the finest hotels in the country,  "Oberoi".
Things to do in Delhi;
Ashok Singh Ji took me to the crowded street market of Chandni Chowk to indulge in some local shopping and to taste some local saviours. I still remember the taste of Chole Bhature and Dahi Bhalla from the street.
Sanity in Vanity
Spicy smell. the colourful attires, congested shopping Street is what makes Delhi the heart of the country. When nothing in life seems to be right, small pleasure in clothes, food, makeup and the shiny outfit is one of the women armour to help them maintain sanity. Delhi made me realise how being with family and relatives makes a difference in anybody's life. Socializing and interacting with people is something that is important to build a strong habitation. Being a woman it's our duty to encourage congenial behaviour in our children so that this word becomes a much better and safe place to live in.
On Third Day and fourth day, we were in Agra
We started our journey to Agra in the early morning of the third day. They escorted me in a comfortable Innova cab. It took us 3 hours to reach Agra.
Sightseeing in Agra: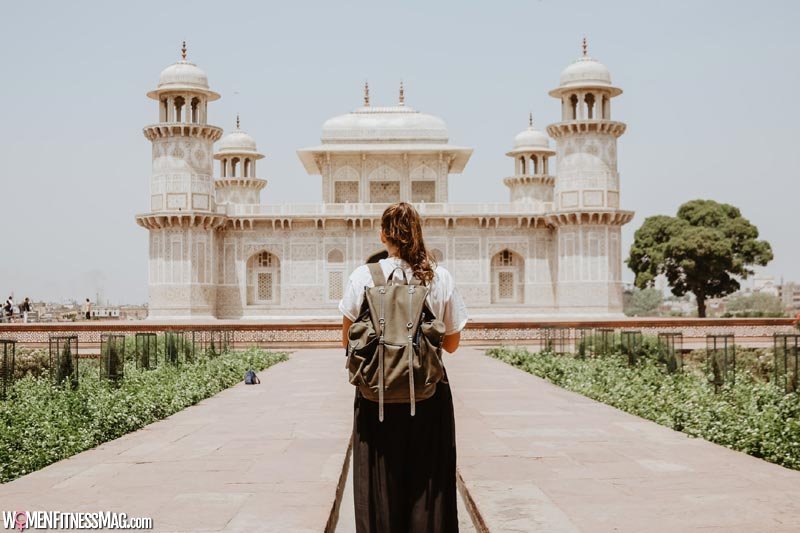 We visited Agra Fort in the evening and I was amazed after knowing some exciting facts about the Agra Fort. The fort was not a monument, instead was a badge of conquest. Sometimes I feel the greed to be at the top, to rule the country was only demonstrated by adding or possessing more and more tangible assets. While the true king in the real sense is the one who creates a better world for his fellow citizens.
They suggested that I visit the Taj Mahal in the early morning so that I can enjoy my expedition in pleasant weather. The view of the beautiful courtyard and the tomb would have been torture in scorching noon. The most memorable event of this entire trip was watching Taj Mahal in the moonlit night from the window of my hotel room. The romance was out in the air and was an enticing moment of my life.
Accommodation in Agra:
They booked a deluxe room in the hotel Oberoi with some most amazing views from the window.
Things to do in Agra;
Watching Taj Mahal at night and enjoying the night sound and music show at Agra fort are the highlights of this city. I even went shopping for sweet delicacies "Agra Petha" and the leather purse and shoes as souvenirs.
Be the King, not the Ruler
In this journey and being at Agra, Taj Mahal and Agra Fort shared some untold story to me. I got acquainted with the purpose that as a mother my duty towards my kids is to make them better and responsible human beings rather than just accommodating my place with luxury and new gadgets.
Fifth Day and sixth day, we were in Jaipur
On the fourth day, we were on our way to Jaipur; I was excited about this Princely City which I have heard and seen in many coffee table books in London. It was spellbinding with picturesque sightseeing and natural architecture of the city. The city is so systematic that you need to give some credit to the architectures of that era.
Sightseeing in Jaipur: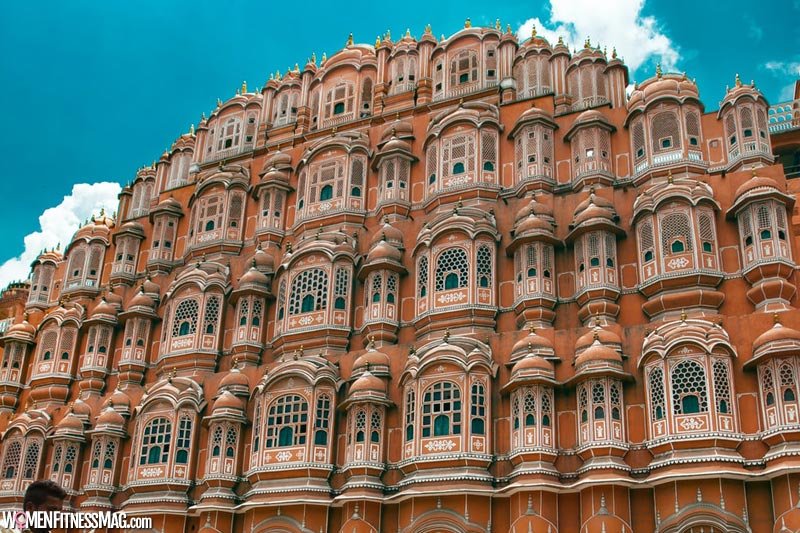 The royalty, the luxury and the Grandness allure me. Jaipur was beyond expectations except it had a modernized and advanced look rather than Heritage City. Amer fort, Nahargarh fort, Jantar Mantar, Hawa Mahal, Birla Mandir, Patrika Gate. the endless list of beautiful places and Havelis in Jaipur will take you to the era of Royalty. The Maharaja of Jaipur had really given a lot of consideration in small details, making the city a beautiful place to live in. The Pink City of India, Jaipur is covered in hues of love and admiration. The view from the Amer Fort of the entire City was stupefying.
Things to do in Jaipur:
My travel assistance Heena persuaded me to buy the traditional attire of Rajasthan and even pack some outfits for my children's back in London. She even took me to the local market and helped me to buy some beautiful jewellery pieces in precious and semi-precious stones.
Accommodation in Jaipur
My stay in Jaipur was nothing less than staying at the palace. I enjoyed my larger-than-life stay in the luxury hotel booked for me in Jaipur.
Real queens adjust each other crowns
I think every woman grows up with the dream of meeting a prince of her dreams and live happily ever after in the beautiful castle. I was no different. Being in Jaipur I rejuvenated my dream of being the princess of my world. The queens in history have always been powerful personalities who have adjusted each other's crowns. Being a woman of today's era I believe it is even more important to support another woman rather than pulling them down, to survive and excel in a manly world.
I had an early morning, returning flight on 30th July. I was rebooted with an updated version of myself. The 5 day's itinerary pumped the extra energy inside me. I was super excited to be back at home and meet my kids and husband. If you want to change the way you are living a life right now take a short break and plan a solo travel trip to know where to start from.
A Solo Woman Enthralling Experience Of The India Tour
solo female travel destinations in south india, solo female travel destinations in india, solo trip in india, indian female solo travellers, solo trip for female near bangalore, solo trip for female near pune, solo trips for females near hyderabad, best places for solo woman traveler, solo trip from delhi for girl, solo trip planners in india, solo travel packages india, how to plan a solo trip in india, India Tour