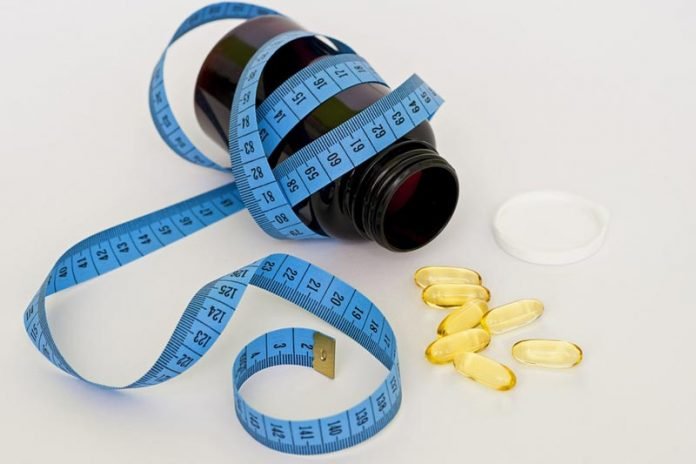 Are Metabolism Pills Safe? Here's What You Need to Know : Have you tried dieting and/or exercising and been disappointed with your results? Do you wonder if you can't lose weight because you have a slow metabolism?
If you have a slow metabolism, it means it takes longer for your body to burn off the calories from what you eat and drink.
Maybe you've been hearing about the different kinds of metabolism pills and wonder if they will work for you? These pills tout the effects of various substances and how they can help you increase your metabolism and lose weight.
But do they work or are they harmful to you? Sometimes it is hard to tell. But the U.S. Food and Drug Administration has no shortage of products to name on their list of tainted weight-loss products that people should avoid.
So what works and what should you avoid?
Well, here's what you need to know.
What Are Metabolism Pills
Metabolism pills are weight loss pills that people take because they believe it will help them lose weight. They are sold by prescription or over-the-counter. They primarily claim to work by either reducing appetite, increase fat burning, or make it harder for you to absorb fat.
Are They Safe?
According to the National Institute of Diabetes and Digestive and Kidney Diseases, there are FDA approved weight loss pills that you can buy over the counter or by prescription. Even though the FDA has approved these pills, and that implies they believe they are safe weight loss pills, they suggest that you follow your doctor's instructions and only buy them from a pharmacy or web distributor approved by your doctor.
The diet pills that have been approved by FDA are bupropion-naltrexone (Contrave), lorcaserin (Belviq), phentermine-topiramate (Qsymia), orlistat (Xenical), and liraglutide (Saxenda). The cost of saxenda in US is very nominal and is affordable to mass population.
Each of the different metabolism pills works a bit differently so they come with their own common side effects and warnings. Common side effects include headaches and various digestive issues such as nausea, constipation, and diarrhea. They can also cause more serious injuries and shouldn't be taken by people with certain diseases or who are taking certain medications.
Do They Work?
If you're wondering, "Do diet pills work?", the Mayo Clinic says that prescription weight loss pills do work. They can produce results that equate to a 3 to 7% loss in total body weight over the course of one year. In addition to weight loss, this loss of body weight is significant enough to lower blood pressure and triglyceride levels.
Are Diet Pills Addicting?
Many diet pills are listed as controlled substances by the Drug Enforcement Agency because they contain stimulants which can lead to abuse. Some over the counter weight loss pills have lower amounts of these stimulants. Since they can be obtained without a prescription, people can easily abuse these as well.
The folks at this rehab center suggest that if you know someone you know shows signs of being addicted to weight-loss pills, encourage them to contact their doctor or specialists who know how to handle addiction.
If You Want to Take Metabolism Pills, Talk to Your Doctor First
Metabolism pills may be an option to use for weight loss. Just make sure to check with your doctor first so they can let you know which ones might be right for you.
For more great tips for your health, check out our other articles on how to live a healthy lifestyle.
Are Metabolism Pills Safe? Here's What You Need to Know
metabolism booster supplements, vitamins for weight loss and metabolism, slow metabolism pills, medically proven weight loss supplements, weight loss pills, metabolism booster foods, best weight loss pills 2019, best metabolism booster pills for weight loss,