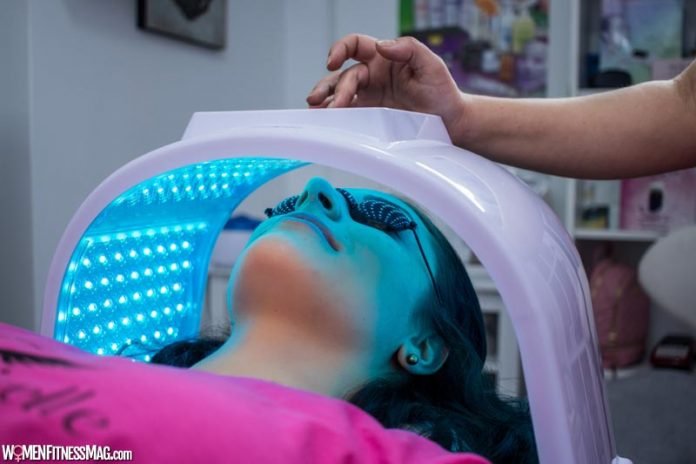 Assessing The Best Med Spa For You : A medical spa goes above and beyond the typical spa treatment. Consider the serenity of a spa, combined with the expertise of a qualified physician and the use of cutting-edge technology. The title "cosmetic medical services" very much sums up what it does.
A medical spa can provide a range of advantages. Patients receive highly skilled and safe treatments overseen by a professional. Patients can expect high-quality results from a medical spa's well-trained staff. Patients can also expect a welcoming, clean environment. Medical spas may help with various issues, including acne, cellulite, and even UV damage. Traditional spa services, such as facials, are available at many medical spas.
Differences Between Med Spas and Day Spas
While both facilities' appearance may appear identical, the reality is that the types of services provided and, more significantly, who delivers the treatments, are vastly different.
A day spa is a business that offers a variety of services aimed at promoting health, beauty, and relaxation through treatments including hair, massages, and facials. Personal care, relaxation, and non-invasive beauty treatments are the main goals of a day spa. Massages, mud wraps, facials that target the outer layers of the skin, manicures, pedicures, eyelash extensions, and waxing are all typical day spa services. Some may even combine spa and beauty salon treatments, including hair and makeup.
On the other hand, medical spas like Lakeland med spa offer medical procedures that improve your appearance and restore your skin, hair, and even metabolic functions. To put it another way, the therapies provided at medical spas have a long-term effect and even permanent favorable consequences in some circumstances.
Aside from their purpose and aims, another notable distinction is who supervises and performs the medical operations. Employees of a day spa typically have licensed estheticians, cosmetologists, massage therapists, or nail technicians. On the other hand, medical spas require that a physician perform or oversee all operations. When doctors can't provide the treatment themselves, they'll delegate it to another medical expert. They usually give the task to a licensed nurse or a nurse practitioner. This means you'll always be accompanied by a medical practitioner during your treatments.
Finding the Right One For You
To ensure satisfactory results, you need to find the right Lakeland med spa. This also enables you to achieve your goals and assess what procedures are proper for you and your condition.
Research
Ask friends or family for references before booking an appointment with a lakeland med spa. When you get a referral, look up the med spa's company rating and read customer reviews. Reviews are one way to assess whether you like the clinic or spa prematurely. After that, conduct a general online search for the company and read as many reviews as possible, giving special attention to customer complaints. If you observe any red signals, this is a signal for you to seek care elsewhere.
Get to know and assess the people (professionals)
The rules governing med spas differ widely from state to state, which can have an impact on how they are run. Only a few jurisdictions need a doctor to be present at med spas, and even then, only for specific procedures. Determine whether your doctor will be on-site or on-call during your treatment. While a trained aesthetician can provide suitable treatment, doctors are better suited to deal with any emerging issues. Keep in mind that med spas may be run by doctors with unrelated specializations, such as cardiologists or gastroenterologists, who are looking for a way to supplement their income by running two offices. It pays to be sure of the professionals present.
Find Out Available Treatments
Some big med spas provide a diverse range of treatment options, all of which are delivered with skill. Still, it can be a good idea to look for a smaller med spa specializing in the type of therapy you want. Before booking an appointment, find out how much experience the med spa has with a particular treatment what kind of staff training and certification they require. It's also good to ask if they have before and after photos, you can look at to see the effects.
See a doctor
Many med spa treatments are technically medical in nature, necessitating an in-person examination with a doctor, nurse practitioner, or physician assistant before beginning therapy. However, med spas which are dishonest or perhaps unaware of what constitutes medical care may give you treatment without first doing an examination, so it's best to be observant.
Stay Alert and Read Paperwork
Before beginning therapy:
Read every document thoroughly before signing it.
Ensure you know who is responsible for any dangers linked with the treatment.
Keep an eye out for med spas that make unrealistic promises or use high-pressure sales techniques. These are two significant red signals that should not be overlooked.
FAQs
What is a med spa?
A medical spa is defined as a cross between an aesthetic medical center and a day spa, with four key components:
Non-invasive (non-surgical) aesthetic medical services
These things should be under the general supervision of a licensed physician
The procedures should be performed by trained, experienced, and qualified practitioners
Onsite management by a licensed healthcare professional is paramount.
Is a doctor always required?
Not all of the time. While a doctor is not required to be present at every medical spa procedure, a customer should have a face-to-face consultation with a doctor, physician assistant, or nurse before undergoing any type of procedure or treatment. After consultation, a doctor isn't required to be present.
How do I make sure the med spa is safe?
As mentioned earlier, you must take responsibility for your medical spa's safety and well-being. Before you book an appointment, do some research on the medical spa treatments available to you.
What are med spa treatments commonly offered?
Botulinum toxin injections, injectable dermal fillers, non-surgical fat reduction, laser hair removal, microdermabrasion, laser skin resurfacing, and tattoo removal are all common treatments given by med spas.
Related Videos about Assessing The Best Med Spa For You :
Assessing The Best Med Spa For You
medical spa treatments, medical spa near me, top med spa treatments 2022, medical spa requirements, medical spa services menu, who can own a medical spa, top med spa treatments 2022, medical spa salary,