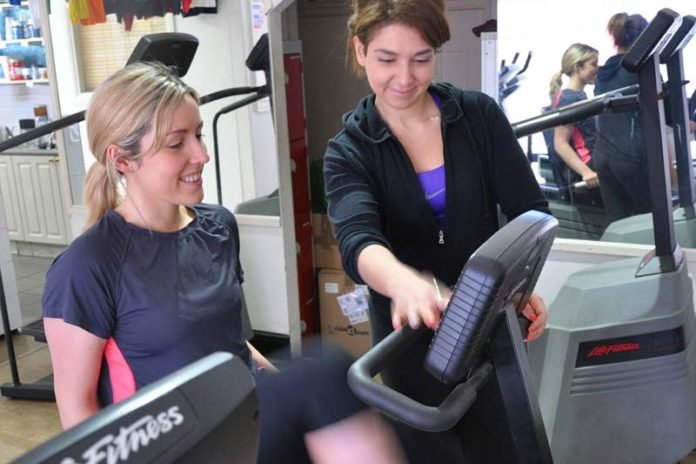 Benefits of hiring a personal trainer : Getting in shape requires persistence, motivation, and a strong will, regardless of your current lifestyle and any goals you have set in place. One way to improve your overall productivity at work and in the gym is to hire a professional personal trainer. There are many benefits of working with Toronto professionals who train for a living that are beneficial gym to your everyday life.
Benefits of hiring a personal trainer
Setting Realistic Goals
Good trainers in the GTA like the personal trainers at Striation 6 understand that their clients are seeking quick results, but they also understand the process of getting fit and in shape and what it requires for each individual. Learning to set realistic goals in the gym is one way to create more realistic goals for your everyday life, whether you want to become more organized or increase a skill for your career.
Boost Everyday Energy
By working out regularly and with a professional trainer, you boost your energy for everyday activities over time. The more active you become, the easier it is to maintain energy at all hours of each day – not simply when you are at the gym or excited about that upcoming work party. Increased energy allows you to focus more on other tasks at hand you need to complete.
Increase Productivity at Work
When you begin to feel more focused and energetic it is much easier to utilize your energy in other areas of life, such as work. Implementing a regimen of exercise and working out with a personal trainer can also assist with time management and ensuring you are able to complete your day's work without strain. Time management is like any other muscle – you have to work at it or else it'll get tired and weak – which is why it's important to extend good time management habits to other parts of your life, namely at the gym!
Keep Your Mind Clear and Focused at All Times
A personal trainer that allows you to visit on a pay-per-use basis is ideal, as they're available to help with clearing your mind and keeping you motivated without the pressures of a strict contract. Personal trainers are certified, enthusiastic, and motivational, giving you the boost you may need to continue working out, even without a contract in place. Once you establish the right routine, it is much easier to stay on track while also keeping your mind clear and focused. The more focused you become by working with a personal trainer when, the easier it becomes to accomplish tasks and goals you have set for yourself, or with the assistance of your trainer.
Personal trainers work hard with each client on an individual basis to determine your specific needs while keeping you excited about getting healthy and improving your overall lifestyle!
Working together with Toronto professionals to increase productivity at work and in the gym is a sure-fire way to achieve more while maintaining a healthy lifestyle. Putting in time and effort with your health and fitness allows you to remain focused, level-headed, and goal-oriented in all other facets of life.
Related tags :
Benefits of hiring a personal trainer, how many personal training sessions to see results, why use a personal trainer, benefits of personal training compared with non-supervised exercise, benefits of being a personal trainer, understanding the advantages of personal training, personal trainer what to expect, personal trainer benefits of job, benefits of personal training statistics, Benefits of hiring a personal trainer